| Pros | Cons |
| --- | --- |
| Outstanding battery life | Low-res 720p display |
| Crisp Android UI | Inflexible camera system |
| 5G support | Middling performance |
Verdict
There are more options in the sub-£200 smartphone category these days, but with the Moto G50, Motorola is still firmly in the conversation. It's well built, easy to use, and its battery life is simply phenomenal. A low-res display, limited camera, and middling performance keep it from the very top of the pile, but it's another solid choice.
Full Review

Specifications

Specs
Full Review
Intro
It used to be very easy to recommend the best budget phone to someone: just get the latest Moto G.
That recommendations has become a lot harder in 2021, partly because there are a number of great budget contenders, but also because there are just so many Moto G phones in the current Motorola range.
The Motorola Moto G50 could well represent the perfect medium point in this rather convoluted line-up. At £200 SIM-free, it offers just the right combination of no-nonsense appeal and solid specifications.
In the event it might still might not quite take the budget smartphone crown for 2021, but it's a contender alright.
Screen
The Moto G50 packs a 6.5-inch IPS LCD, which is an acceptable provision for this price. It lacks the punch of an AMOLED, but you typically have to spend a little more than £200 to get such a provision.
Especially if you want your screen to also have a higher refresh rate. The Moto G50 moves at up to 90Hz, rather than the typical 60Hz, though you'll have to activate the option in the Settings menu.
It is possible to go even smoother for the money, with the Poco X3 NFC, but you'll have to forego 5G connectivity for the privilege.
More problematic for the Moto G50 display is its 720 x 1600 resolution. That falls short of 1080p or FHD+, which is a real shame.
As a result, while the picture here is competent, it's lacking in sharpness. You might not notice this in general navigation, but it becomes apparent when you enter a text-heavy website or view image thumbnails.
Design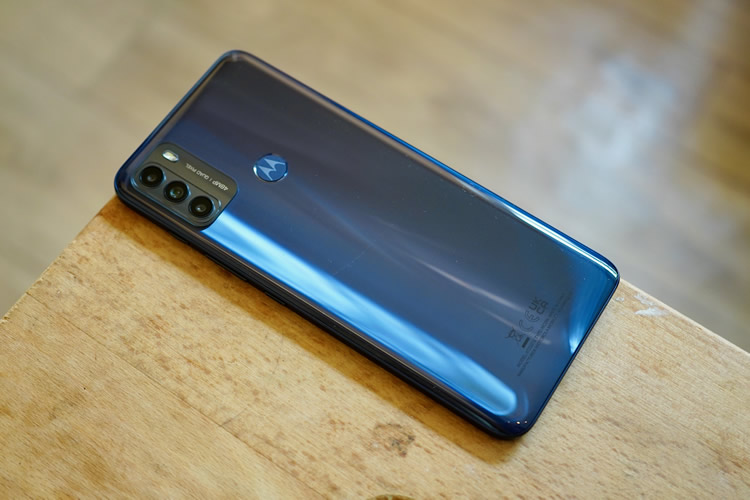 Motorola has mastered the art of solid smartphone design on a budget, and those hard-won skills are on display in the Moto G50. It's not what you'll call stylish by any means, but it's reassuringly solid in the hand.
It's an all-plastic affair, with the rim finished off in matte and the rear panel shiny. In contrast to those less than premium materials, it's pretty thick and heavy at 9mm and 192g respectively.
On the right edge of the phone you have your power and volume buttons, the former of which has a pleasing texture that helps differentiate it by feel. You also get a dedicated Google Assistant button above the volume keys, though this is of limited value given how easy it is to access Google's personal helper in other ways.
The bottom edge of the phone gives you a single speaker and a 3.5mm headphone jack.
Power
Motorola has gone with a Snapdragon 480 5G chip to power the Moto G50. That's an entry-level chip, but it's quite a new one.
Backed by a mere 4GB of RAM, you shouldn't expect any performance miracles with the phone, though it holds its own. It's the exact same set-up as the Oppo A54 5G, which sells for the same money.
A Geekbench 5 multi-core score of 1592 falls around 200 short of the Poco X3 NFC and the Realme 8 5G, but it outguns most of its Moto G brethen (like the Moto G30 and the Moto G9 Plus).
In general terms, we had no issues with performance. Doubtless with the assistance of that modest 720p resolution, everything moves by nice and smoothly. You might have to wait a beat to load apps and games up, but there are no massive pauses.
While the rear-mounted fingerprint sensor isn't the fastest we've ever used, meanwhile, it's not the slowest either.
Camera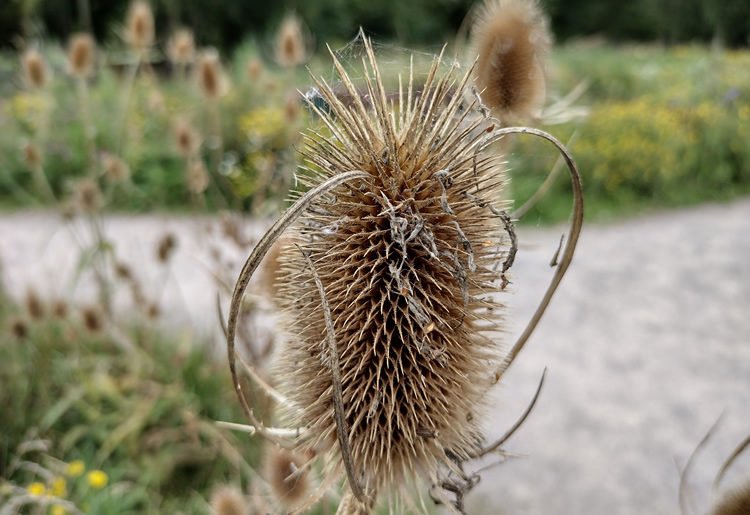 The Moto G50's camera set-up takes passable snaps in decent lighting, and struggles in terms of flexibility.
It's led by a 48MP main sensor, but it doesn't have any ultra-wide or a telephoto back-up. Instead, you get a 5MP macro lens and a 2MP depth sensor.
We're used to £200 phones not having proper zoom capabilities, but the lack of an ultra-wide option is a little unusual. Even so-called lesser phones in the Moto range include such a provision
Shot quality from that main sensor is mediocre. In amenable conditions, colour accuracy and sharpness were passable, as is dynamic range. We found that it did blow out some of the brilliant white plumage on a visit to a bird sanctuary, though.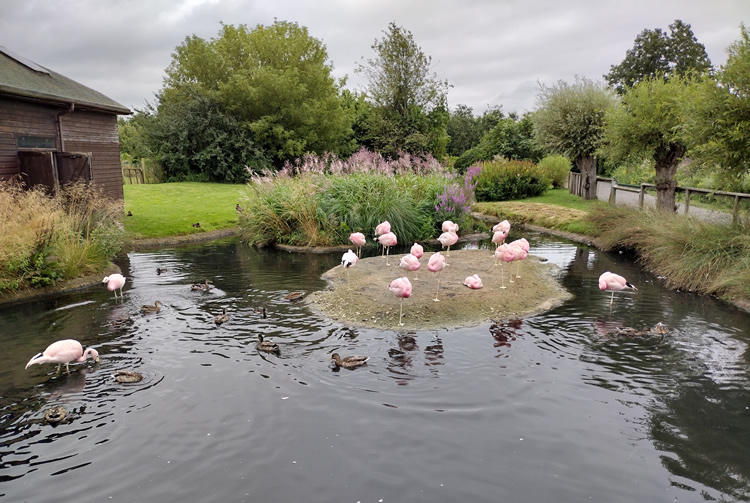 Motorola's AI assistant picks out scenes fairly reliably, and will provide a shortcut to switch to Night mode when appropriate. Those Night are reasonably bright, but full of grain.
Features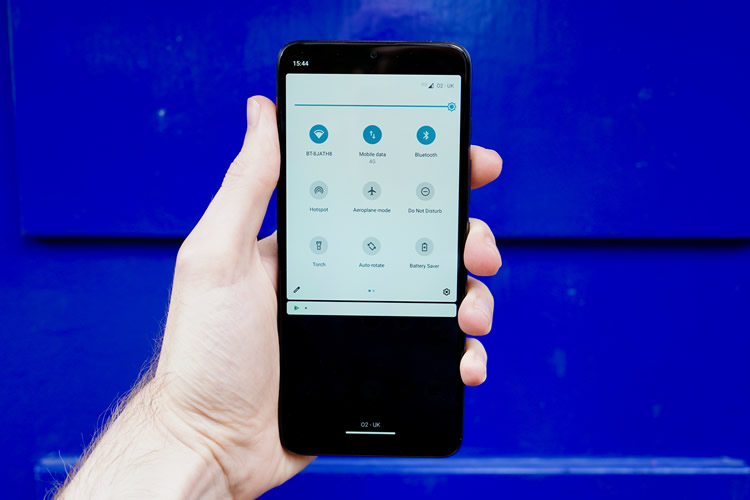 As is often the case with modern Motorola phones, perhaps the stand-out feature of the Moto G50 is its software.
This is an unusually pure, stripped-back take on Android 11 that doesn't stray at all from Google's original intentions. From the icons to the menu layouts, its all reassuringly clean and uncluttered.
That extends to the apps that Motorola includes. This is predominantly a Google affair, with none of the annoying duplicates or bloatware of many other brands.
There is one notable addition here in the form of the Moto app, but it's a good one.
Moto gives you intuitive personalisation options, including the ability to install custom themes and animations. Moto Gestures, meanwhile, lets you toggle handy physical shortcuts to the camera, torch, and other functions.
Battery life, memory and connectivity
The Moto G50 is more about value and balance than any outstanding hardware, but one component stands out: its 5,000mAh battery.
This is a large cell by anyone's standards, and combined with that low-res display and modest (yet modern) CPU, it ensures outstanding stamina. We were able to go through a whole two days of light usage (around 3 hours of screen on time per day), leaving the phone on Do Not Disturb over night, and we still had 40% left in the tank.
If you're not a heavy media consumer, and you just use your phone for the essentials, you could quite conceivably get through three full days in between charges. Even serial social media addicts and media hoovers will likely get deep into a second day on a single charge. That's outstanding.
Motorola has bundled a 10W charger in the box, which is pretty average, even at this lower end of the market. It matches the Oppo A54 5G, but falls well short of the 33W charger included in with the Poco X3 NFC.
Elsewhere you'll get either 64 or 128GB of internal storage, with a microSD slot enabling you to expand that if you wish.
One other benefit of using the newer Snapdragon 480 processor is that the Moto G50 supports 5G connectivity. It's still a bit of a novelty (though hardly a rarity) to find 5G-ready phones at this low a price.
Verdict
The Moto G50 is another reassuringly no-nonsense budget phone from Motorola. It's built well, sports pleasantly crisp and uncluttered software, performs adequately, and features 5G connectivity at an appealing price.
It won't wow anyone with its 720p display and sub-par camera set-up, however. There are budget options out there that simply don't ask you to make the same level of sacrifice in such key areas.
The Poco X3 NFC is probably the better pick for most people thanks to its superior performance, display, camera, and charging speeds. But then, that phone doesn't give you 5G connectivity, and its custom Android UI is rather less restrained than Motorola's.
Meanwhile, the Moto G50's outstanding battery life is not to be sniffed at. You could conceivably take this phone away for a long weekend without packing a charger.
Specifications
Dimensions (mm): 164.9 x 74.9 x 9
Weight (g): 192g
Battery capacity (mAh): 5000
Colours: Steel Gray, Aqua Green
Screen size (inches): 6.5-inch
Resolution: 720 x 1600
Pixels per inch (PPI): 269
Processor: Snapdragon 480 5G
Processor make: Qualcomm
RAM: 4GB
Internal storage: 64/128GB
Expandable storage: Yes
Camera: 48MP wide, 5MP macro, 2MP depth
Operating System: Android 11