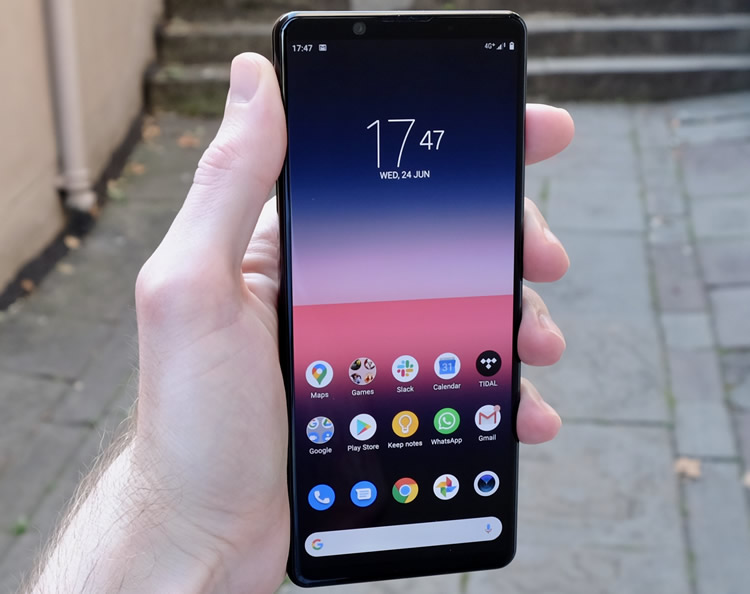 | Pros | Cons |
| --- | --- |
| Notchless 4K display great for movies | Expensive |
| Excellent Pro-level camera | Screen only 60Hz and not super bright |
| No-nonsense yet classy design | One or two software gremlins |
Verdict
The Sony Xperia 1 II is Sony's most complete smartphone in years. It's got a practical-yet-classy design, a super-sharp 4K display, exemplary performance, and a camera that captures beautifully natural shots. With an elevated price tag and Sony's distinctive media-led approach, it doesn't quite have the mass market appeal of the OnePlus 8 Pro. But for a certain kind of user, the classy Sony Xperia 1 II deserves to join the conversation for phone of the year.
Full Review

Specifications

Specs
Full Review
Sony has always made interesting flagship phones with top notch components and distinctive designs. But while they've often been good, they've rarely amounted to the sum of their parts.
The Sony Xperia 1 II (that's 'Sony Xperia 1 Mark 2') continues the company's penchant for distinctive, quirky handsets with a media playback focus. But crucially, its potent feature set and functional design cohere into a handset that's a pleasure to use day to day.
Could this be the premium smartphone contender Sony has been threatening to produce in recent years? Read on to find out.
Screen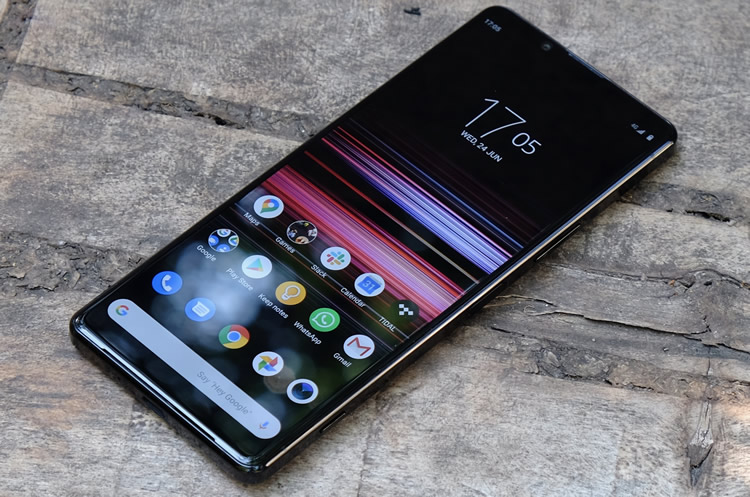 While every other flagship phone maker has spent 2020 focusing on high refresh rates and curvy edges, Sony has zoned in on making a screen that's the best possible canvass for video content.
The Sony Xperia 1 II supplies a rich, colour-accurate 6.5-inch OLED display with a staggering 4K resolution and a super-widescreen 21:9 aspect ratio. There are no curved edges or screen notches to disrupt that perfectly flat and rectangular picture, either.
You probably won't be able to tell the difference between this and a more orthodox 2K (aka QHD) screen in general use. When you do play compatible 4K video content on there, you'll appreciate the extra detail, though neither Netflix nor Amazon Prime Video seem to support mobile 4K at this point.
There are other prices to pay, too. Outdoors viewability isn't as good as rival phones like the OnePlus 8 Pro, because it simply doesn't get as bright.
And we missed the silky-smooth responsiveness of the OnePlus 8 Pro and the Oppo Find X2 Pro displays. Sony does employ motion smoothing technology to make its 60Hz screen feel faster, but it can't hope to hit the giddy heights of 120Hz.
Design
The Sony Xperia 1 II's design is just as distinctive as its display. You might not think that this plain rectangle approach is particularly noteworthy, but just look at its rivals.
Virtually every other flagship phone these days is super-curvy. The Xperia, by contrast, keeps its edges and surfaces flat and trim.
Don't think that this is a boring, unappealing phone to hold though. In fact, up close and in the hand, it's really rather striking. The glossy metal rim and glass back make it a bit slippery (not to mention a fingerprint magnet), but that's offset by a tall, super skinny body that's easy to hold, if not use, in one hand.
You just get the feeling that Sony has given more of a weighting to function over form here. Take the power button-based fingerprint sensor on the right hand edge, which is way faster and more reliable than the in-display solution used by its rivals, despite being less flashy.
Then there's the more-comprehensive-than-usual IP65/IP68 water and dust resistance rating. This thing is built well.
Power
There's less room for innovative thinking when it comes to smartphone power (unless you're Apple), so Sony has simply equipped the Xperia 1 II with the best off-the-shelf components available.
That means a Snapdragon 865 CPU and 8GB of super-fast LPDDR5 RAM. You might think that £1,099 ought to buy you 12GB of RAM, like it does with the premium-priced Samsung Galaxy S20 Ultra and Oppo Find X2 Pro. But really, 8GB proves ample.
4K video - both watching and recording - loads up instantly and stutter-free, as does the camera app. Meanwhile, console-quality games like CoD Mobile, Grimvalor and GRID Autosport look and move smoothly.
Camera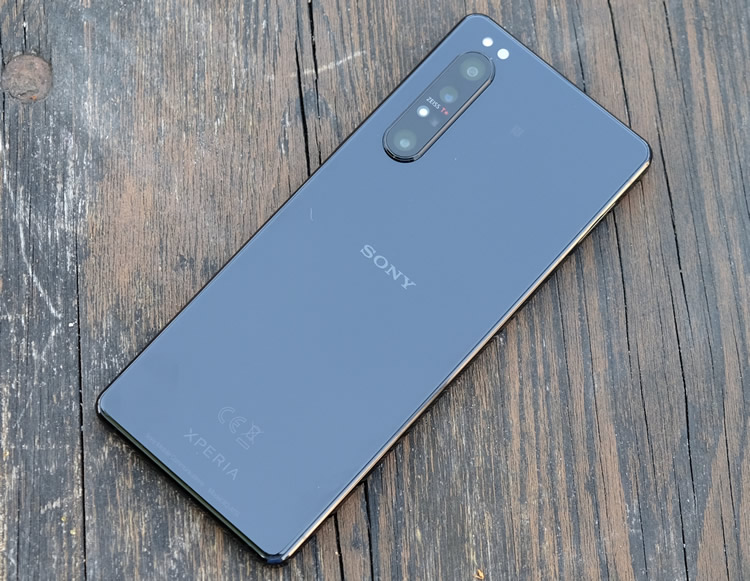 Sony has taken a different camera approach to many of its Android rivals, and this goes well beyond just having a dedicated two-stage shutter button. The engineers behind the brand's Alpha 9 mirrorless cameras have applied some solidly traditional principles to this triple module.
You get 12MP wide, telephoto, and ultrawide lenses, plus a dedicated depth sensor, and there's a pleasing uniformity to the tone they capture.
Other phones like the Xiaomi Mi 10 Pro and Huawei P40 Pro might have larger sensors, but they also cram in more pixels. They then use pixel binning techniques to achieve their results.
Like Apple, Sony prefers to pair a larger-than-average sensor (1/1.7") with a lower pixel count. These larger pixels capture more light and suffer fewer artefacts. Using fewer pixels also enables features like 20fps continuous shooting with autoexposure and autofocus, which means you can maintain quality and focus even when shooting rapid bursts.
Fast, reliable autofocus really is this camera's strength, making this is an awesome camera for action photography. It hones in on your subject with freakish speed and accuracy, to the point where we found ourselves doubting the prospective quality of certain rushed shots we took until we viewed them back. It'll lock onto a subject's eyes, too, whether human or pet. Those with hyperactive families should take note.
The option of manual controls offers the kind of baked-in pro-level composition options that you don't find elsewhere, but it also seems to have emboldened Sony to offer a stripped back Auto mode. There's no conspicuous AI or Night Mode to tinker with here - just point and shoot, with a few discrete toggles for exposure, tone, and portrait.
The quality of the final shot is what matters most here, and in both Pro and Auto the Sony Xperia 1 II produces excellent results packed full of detail and natural colour. Other phones like the OnePlus 8 Pro will process shots a lot more, resulting in punchier, more immediately gratifying and occasionally preferable shots. But the Xperia 1 II consistently gets closer to 'reality'.
It's good in those moderate lighting situations that many phones struggle with too, locking on sharply and maintaining that balanced look. Its performance in very low light conditions isn't quite up to Huawei P40 Pro or OnePlus 8 Pro standards, but it's still good.
We found that it could struggle with overexposure on very bright days, where HDR is really put to the test. It's in situations like these where the alternative processing-heavy approach of Sony's rivals pays off. But there are clearly different priorities at play here.
Features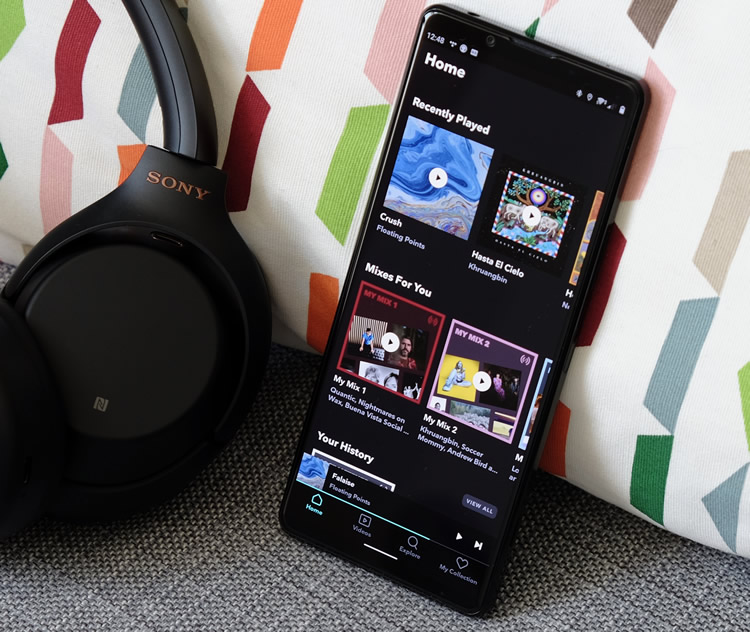 You always expect a new Sony flagship phone to be feature-packed, and the Xperia 1 II doesn't disappoint.
We've talked about what a visual impression the phone makes with that wide 4K display, but it doesn't fall short on the audio front either. You get a pair of front-firing stereo speakers flanking the screen, which ensures crisp and clear sound and no risk of covering either with your finger.
If you want to pop in a set of headphones, you won't find a more broadly supportive high-end phone. Besides a full suite of Bluetooth connectivity options (look out for bundles featuring the Sony WH–1000XM3 headphones), you also get a 3.5mm jack. How refreshing.
Sony's custom UI is one of the lighter and more appealing Android skins on the market. It largely leaves Google's OS as it is, with a few tweaks here and there. It still doesn't quite feel like the finished article, with one or two rough edges - the camera shortcut occasionally flakes out, and the gesture-based app switcher feels awkward - but in the main it's a pleasure to use.
Battery life, memory and connectivity
We weren't disappointed or left short by the Sony Xperia 1 II's 4000 mAh battery. It's far from the biggest in the business, but in practice we tended to get through a day of moderate to heavy usage pretty comfortably.
On a particularly intensive 15 hour day filled with photography (some 140 shots), two hours web browsing and a couple of calls, we were left with 30 percent charge left. That's not bad at all.
Come recharge time, you've got wireless charging to lean on as well as the 21W USB-C charger bundled in the box.
You get 256GB of storage as standard, which should be plenty for all those snaps you'll be taking. 5G connectivity comes as part of the package, which you'd expect from such a premium phone in 2020, though this won't work in the US.
Verdict
With a handful of outstanding features, the Sony Xperia 1 II is a more than worthy alternative to the the Samsung Galaxy S20 Ultra and the Oppo Find X2 Pro.
Like those two phones, we wish it were cheaper, while Sony's cinematic focus has led to a couple of display compromises that won't appeal to everyone. But all in all, this phone is a class act aimed at avid photographers and movie buffs.
If you wish your smartphone handled and shot more like a dedicated DSLR, the Sony Xperia 1 II is the closest thing you're going to get to that Pro experience. Similarly, if you want to watch high quality movie content on the go, or listen to a lot of high definition audio through a variety of headphones, it's a unique contender.
Specifications
Dimensions (mm): 165.1 x 71.1 x 7.6mm
Weight (g): 181.4g
Battery capacity (mAh): 4000 mAh
Colours: Black
Screen size (inches): 6.5
Resolution: 1644 x 3840 (4K)
Pixels per inch (PPI): 643
Processor: Octa-core
Processor make: Snapdragon 865
RAM: 8GB
Internal storage: 256GB
Expandable storage up to: No
Camera: Triple 12MP
Operating System: Android 10