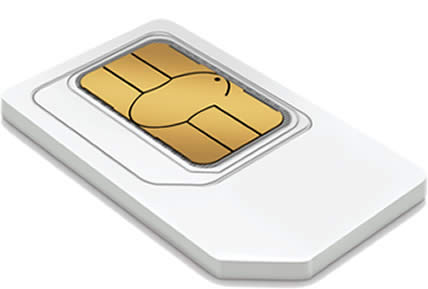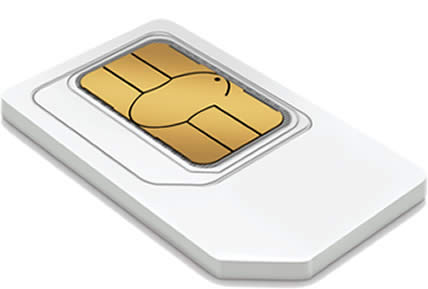 BT 5G SIM Only Deals
Compare BT 5G SIM only deals
Huge choice of great value plans
Choose from a 12 month or 24 month plan
Overview
Why choose BT 5G SIM Only?
BT owns EE, which was the first UK network to launch 5G, and the two companies share coverage and resources, putting them in a strong 5G position now and in the future.
That's a very good reason to pick BT Mobile as your network, but as to why you should pick 5G SIM Only, well, for one thing some of BT's SIM Only contracts are only 12 months long, so you're not tied in for as long as you would be if you were also getting a 5G phone on contract.
The fact that you're only paying for your allowances also means that SIM Only is a much cheaper option than getting a handset on contract.
BT Mobile also provides discounts on many plans to customers who also have BT Broadband, and if you're a BT Halo customer you can also get unlimited data.
BT 5G unlimited data
BT Mobile offers unlimited data plans on both 12 and 24-month contracts, though in both cases you can only get unlimited data if you're also a BT Halo customer – otherwise it tops out at a still-hefty 100GB.
BT Mobile's unlimited data plans really are unlimited too, with no fair usage policy in the UK. That makes them ideal for use with 5G, as you can really make the most of that super speedy data to download, upload, stream, and game to your heart's content.
However, when roaming there's a 50GB monthly limit.
BT 5G coverage
BT Mobile shares coverage with EE and the two have more 5G coverage at the time of writing than rivals – a situation which may well continue. For up to date and in-depth information, check out our 5G coverage guides.
Places with BT 5G include (but are not limited to) London, Aberdeen, Birmingham, Brighton, Cardiff, Edinburgh, Glasgow, Leeds, Liverpool, Manchester, Newcastle upon Tyne, Nottingham, Oxford, Portsmouth, Reading, Sheffield, Southampton, Swansea, and York, among a vast number of other places.
Plus, BT Mobile's 5G coverage keeps on improving too, so places that are currently stuck on 4G might not be for long.
For more information on BT's current coverage, head to our BT 5G coverage page.
BT 5G speeds
BT's 5G speeds are likely to be similar to EE's. That means average speeds of around 100-200Mbps and top speeds of potentially over 1Gbps. With average 4G speeds of around 30Mbps, that's a serious boost.
To get more specific, Ookla recorded EE's median 5G download speed at 151Mbps during the first half of 2021. Point Topic meanwhile recorded an average 5G download speed on EE of 149.9Mbps in September 2020, and found EE's top speed to be 753Mbps.
That's for EE not BT, but as noted the two are likely to be similar since they share spectrum and infrastructure.
BT 5G latency
Latency can make a network feel faster or slower, so it has an impact on speeds. The lower the latency the better, and while we don't have much data on BT here, according to data from Ookla, EE's 5G latency is 25ms. That's around 10ms better than on 4G, and as with speeds, BT's latency will probably be similar to EE's.
Added extras
BT Mobile's SIM Only plans give you free access to the company's network of 5 million Wi-Fi hotspots spread across the UK. That's a massive number and means you're often likely to be near one, which is ideal for when mobile signal is less than great – not that there should be many situations like that, since BT has extensive 4G coverage, as well as growing 5G coverage.
Plus, many plans also come with the BT Sport app, worth £10 per month, and BT Mobile also supports both Wi-Fi Calling and 4G Calling, which further increase your communication options.
Data roaming
BT Mobile lets you roam for free in 47 destinations covering most of Europe. The included locations are:
Austria, Belgium, Bulgaria, Canary Islands, Croatia, Cyprus, Czech Republic, Denmark, Estonia, Finland, France, French Guiana, Germany, Gibraltar, Greece, Guadeloupe, Guernsey, Hungary, Iceland, Ireland, Isle of Man, Italy, Jersey, Latvia, Liechtenstein, Lithuania, Luxembourg, Malta, Martinique, Mayotte, Monaco, Netherlands, Norway, Poland, Portugal (Incl. Azores & Madeira), Reunion, Romania, Saint Barthelemy, Saint Martin, San Marino, Slovakia, Slovenia, Spain, Sweden, Switzerland, and Vatican City.
If you're going further afield then you can also purchase a Travel Data Pass, which lets you use 500MB of data for £6 a day in a number of places outside Europe.
Tethering
BT Mobile lets you use as much of your data allowance as you want for tethering, at no extra cost. This lets you turn your phone into something of a broadband device – broadcasting a Wi-Fi network so other gadgets can get online.
4G Calling and Wi-Fi Calling
BT Mobile offers both 4G Calling and Wi-Fi Calling. The former lets you make and receive calls and send and receive texts over 4G, and the latter does the same over Wi-Fi. In both cases you can just use your standard phone and SMS apps, so it's completely seamless, and means you can stay in touch in more places than networks without these features.
How can I keep my number when switching?
All you have to do is give BT Mobile your PAC code, which you can get either by calling your old network and asking for it, or by texting the word 'PAC' and your date of birth (in the format DDMMYY) to 65075, using the number that you want to keep.
Once BT Mobile has your PAC it will usually port your old number to your new BT Mobile SIM card within 24-48 hours on working days.
Which size SIM will I get?
BT Mobile will send you a 3-in-1 SIM card that contains all possible SIM card sizes (specifically standard, micro, and nano sizes). Then you just select the one that's the right fit for your phone – though with a 5G handset this will likely be the smallest (nano) size.