Indoor 5G Networks White Paper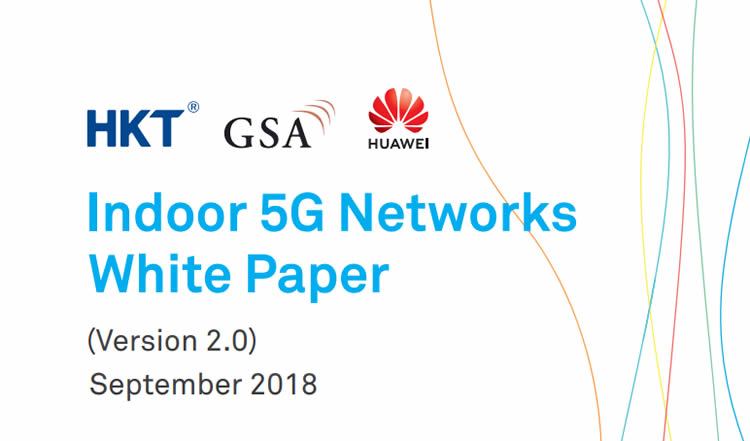 5G networks allow for people to people, people to machine, and machine to machine communications, while supporting a myriad of mobile Internet and Internet of Things (IoT) services. Thanks to the brand-new architecture and innovative technologies, 5G networks are able to flexibly suit the needs of diversified scenarios, providing ultra-broadband, ultralow latency, ultra-high reliability, and massive connectivity. 5G network design aims to provide optimal user experience based on service requirements. Statistics show that more than 80% services on 4G mobile networks occur indoors.
The industry predicts that a greater number of mobile services will take place indoors as 5G spurs service diversity and extends business boundaries. Therefore, indoor mobile networks of the 5G era will become an integral part of operators' core competitiveness. Compared with 4G services, mainstream 5G services will be carried on higher frequency bands such as C-band and millimeter wave (mmWave) band. Since penetration loss due to air propagation and building blockage increases as frequencies get higher, outdoor base stations will struggle to provide enough coverage for indoor areas during the era of 5G.
This is why indoor services need to be carried by dedicated indoor networks. Indoor 5G networks must feature elastic capacity, visualized operation and maintenance (O&M), and intelligent operation, enabling ultra-broadband, massive connectivity, ultra-low latency, indoor positioning, and many other diverse services. The provision of such indoor networks is to help ensure optimal user experience, efficient O&M, and intelligent operation. Based on the 5G-Oriented Indoor Digitalization Solution White Paper (Version 1.0, 2017), this white paper incorporates the latest practices and conducts additional research to further elaborate upon the complex details of indoor 5G network deployment. It discusses indoor services' network requirements, challenges in target networks deployment, and any recommended construction strategies.