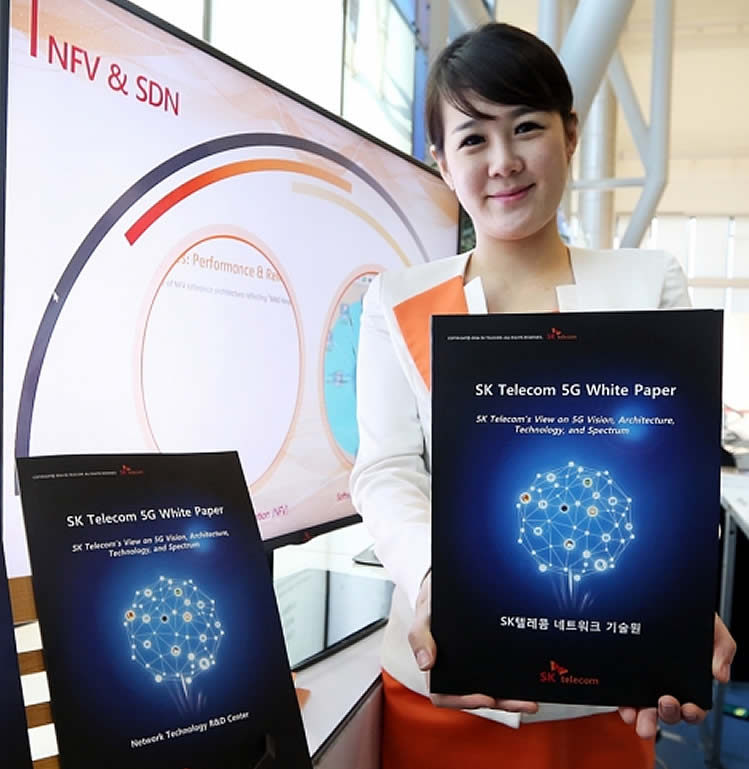 Expecting the era of 5G to arrive in 2020, the white paper outlines analysis, direction and methodologies of 5G network explaining vision, core technologies, services, requirements and spectrum.
Based on its multi-dimensional analysis on 5G network from both user's and operator's perspectives, in particular, SK Telecom suggested User Experience, Connectivity, Intelligence, Efficiency and Reliability as 5 Great Values to pursue in the next generation telecommunications technology.
In the paper, SK Telecom anticipates the 5G system architecture to consist of three layers that are service, platform and infrastructure and mapped major technology categories and enabling technologies for each layer. As 5G network-based services, the paper proposes hologram, immersive multimedia*, hyper-connected IoT among others.
Park Jin-hyo, Senior Vice President and Head of Network Technology R&D Center at SK Telecom, said, "SK Telecom is pleased to publish a white paper on 5G mobile communications technology and thereby suggest the directions for future discussions and research. The company will continue to take the lead in a range of R&D activities for the 5G technology and become the industry leader in the global market as well as in Korea."
SK Telecom' white paper on 5G technology is now available for download below.