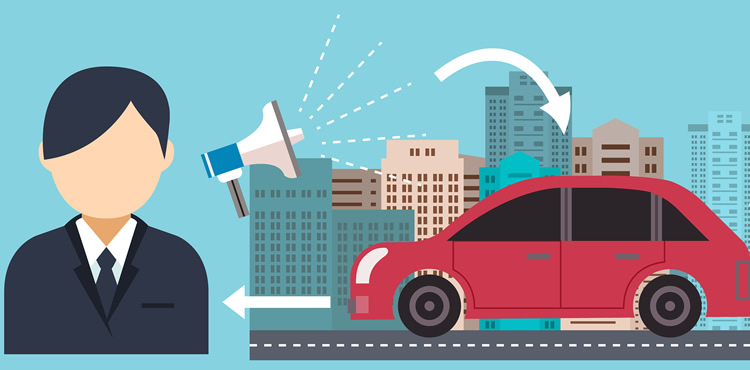 Everybody is talking about the Internet of Things (IoT) and the connected car is perhaps where the most progress has been made. But what exactly is a connected car and what has this to do with 5G? Read on for everything you need to know!
A connected car is one that is equipped with internet access and, usually, a wireless local area network. It should not be confused with a driverless (also known as a self-driving or autonomous) car. While a driverless car must be connected to the internet in order to operate and is years away from commercial reality, a connected car need not be self-driving and is already on the market.
The UK is not exactly a tour de force in the global automotive industry and there are few specific connected car ventures. But the majority of new cars made in the last few years and available over here are fitted out with in-vehicle communications: a head unit (or deck, the hardware interface which acts as the centrepiece of the car's sound system), infotainment unit and dash systems with a screen to enable the driver to see and manage the various connections. In 2014, Google launched Android Auto and Apple launched CarPlay to connect Android and iPhone devices, respectively, to car infotainment systems.
Functionality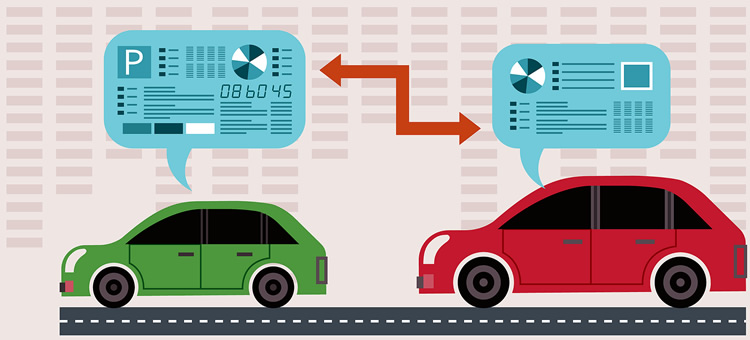 Typical functions currently available are smartphone apps (for everything from unlocking and starting the car from a distance, finding the car or a parking space, and checking the battery level of an electric car), navigation, traffic information, roadside assistance, voice commands, concierge features, engine controls and diagnostics.
While useful, these functions do not make the most of the potential of a connected car. Not everyone wants (or can afford) to buy a new car every year just to get the latest technology. Customers prefer to rely on their smartphones for in-car connectivity rather than pay out for embedded connectivity.
The decision has been taken out of the customer's hands in the European Emergency Call (eCall) initiative, which was voted into law in April 2015. From April 1 2018, all new cars and small vans must be fitted with an eCall device. Triggered by airbag sensors, eCall automatically sends data (type of vehicle, fuel used, time of accident, location and direction of travel) to the 112 emergency number. Emergency services can respond quickly and appropriately to the incident, with the aim of reducing the severity of injuries and the number of deaths on Europe's roads.
Not everyone is in favour. Britain objected to the project on the grounds of cost and data privacy, but its objection ultimately counted for nothing. The cost argument seems spurious – the estimated €100 addition to the price tag of a new car isn't much when considering the total cost. But the data privacy considerations are another matter, and were indeed the reason legislation was not implemented sooner. The system could potentially be used to monitor and track a motorist's movements. While this could be useful as a law enforcement tool (indeed in late 2015 a driver in the US was caught after a hit and run accident when her car's eCall-type system automatically dialled 911), the idea that 'big brother is watching you' does not sit well with most law-abiding citizens.
Connected car servicing and support is already on the market, whereby the car gives advance warning when a service is due or that a part needs replacing. The AssistPlus cloud-based diagnostics platform from the UK's Autologic Diagnostics enables repair shops to quickly identify faults and conduct repairs. AssistPlus connects to the car, collects any fault codes and describes the problem via the AssistOnline system, with the ability to upload photos and video. The workshop has access to specialist teams to help diagnose and fix the problem, as well as parts ordering and invoicing solutions. A mobile version, AssistMobile, has just been launched.
What Next?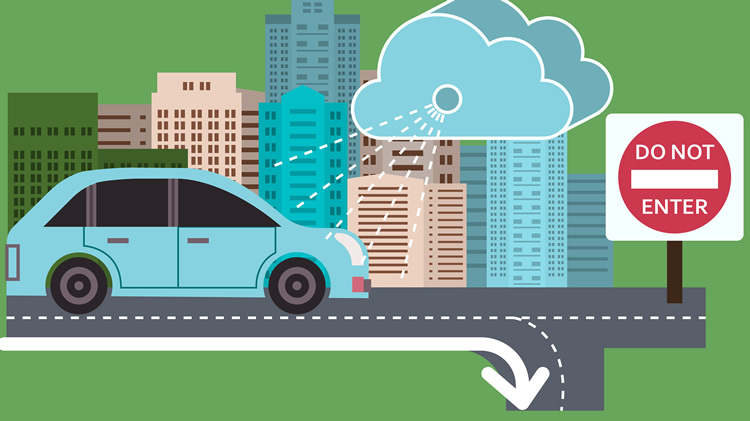 In the next generation of connected cars they will become the ultimate IoT through vehicle-vehicle (V2V) and vehicle-infrastructure (V2X) communications. They'll connect to other vehicles on the road to exchange data, alert drivers to potential collisions or bottlenecks, or change the timing of traffic lights. They'll collect data from sources such as sensors on traffic lights and road signs or even embedded in roads themselves, for route planning to manage traffic more efficiently and help drivers reduce unnecessary fuel consumption, thereby reducing CO2 emissions. Sensors on the cars themselves, even when parked, could be used to monitor environmental conditions, identify parking spaces, locate missing pets or monitor waste bin collections.
The data gathered from the connected car will also have a variety of uses. Telsa and GM are already collecting data from drivers to improve their products and cut warranty costs. Data could be used to inform of a fault so it can be fixed before it turns into a serious problem, and that from a car driving in hazardous conditions could feed back into vehicle testing. On the customer side, insurance premiums could be tailored based on the driver's driving history and behaviour, while more information about the car could enable more informed buying and selling decisions.
However, beyond cost and security (in terms of both data privacy and hacking potential) considerations, the network is the bottleneck for connected cars to reach their full potential. In-vehicle connectivity can happily run off mobile signals when they are available, but many of the more forward-looking use cases will need better out-of-vehicle network connections in order to work. Reception needs to be continuous and reliable, and current radio signals from moving vehicles tend to bounce off buildings and other surfaces. Current 4G networks, let alone 3G networks, do not have the capacity or speed to enable a truly connected experience and deliver safe, reliable services.
The ultimate connected car will be self driving, and numerous interested parties from vehicle manufacturers to tech companies to mobile operators to software developers are already conducting research. But let's get 5G in place first.