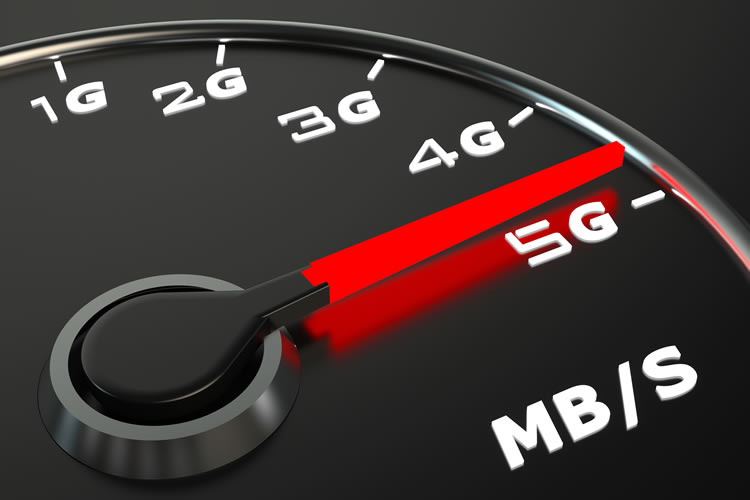 5G testbeds have been much in the news recently in the UK, but what exactly are they? There weren't any testbeds for 3G or 4G, so why are they needed for 5G? Read on to find out all you need to know!
What is the government's role?
The 5G testbeds will be part-funded by government as part of its wider 5G strategy. The government first announced plans for 5G testbeds and trials in the 2016 autumn statement. 5G formed part of the £1 billion funding package to boost the UK's digital infrastructure, with the 5G Testbeds and Trials Programme one of two that would share £740 million in funding from 2017-18 to 2021-22 (the other being local full fibre networks). This funding will come from the new National Productivity Investment Fund (NPIF) to boost the UK's digital infrastructure.
In the 2017 Budget the Chancellor announced a four-year 5G Testbeds and Trials Programme, a key part of the government's 5G strategy that aims to support technology trials and deployment pilots to stimulate the development of 5G use cases and business models.
In the first phase of the programme, up to £16m would be invested in a new National 5G Innovation Network, to be set up by the end of the year through co-operation between leading 5G research institutions.
The new network will be used to trial and demonstrate 5G applications and provide support for a number of 5G testbeds. Individual testbeds are expected to encompass areas as diverse as smart regions, smart cities, transportation, autonomous vehicles, health and social care, manufacturing, robotics, entertainment venues and equipment trials. The testbeds are expected to be developed by consortia that could include local and public sector organisations, academic institutions and industry. They will be required to provide funding to complement government funding.
Following on from the Budget, the Department for Culture, Media and Sport (DCMS) created a new supporting Centre of 5G Expertise to ensure that the development of 5G capabilities across the country is co-ordinated (including with organisations including UK Research and Innovation and the Government Digital Service, GDS) and meets government objectives.
The 2017 autumn statement committed the government to investing "a further" £160 million from the NPIF in new 5G infrastructure, although it transpired this was to come from the already announced amount. The only new detail was the announcement that, out of these funds, £10 million will be used to create facilities to test and prove the security of 5G, which will be done in partnership with the National Cyber Security Centre.
What is the National 5G Innovation Network?
The intention to set up a National 5G Innovation Network was announced in March 2017 as part of the UK Budget. Details were released in July when it was revealed that the University of Surrey's 5G Innovation Centre (5GIC), Bristol University and King's College London had been awarded £16m to develop a 5G test network, the first step towards the creation of the National 5G Innovation Network.
The universities will create three small-scale mobile networks which will combine to form the test network. Each network will incorporate elements that are expected to be in commercial 5G networks, such as mobile signal receivers and transmitters as well as the technology to handle 5G signals.
The network, also known as the 5GUK Hub and more recently as simply 5GUK, will be integrated at the system level and connected across the three sites. Initial end-to-end testing of the will be carried out in early 2018 across the three sites, following which it will be ready for the connection of external testbeds and applications. The network will have sufficient capability and capacity for tests and trials of 5G technologies and advanced applications in a real-world environment.
Each of the universities will contribute their specific expertise around 5G. The 5GIC, which is leading the project, will develop 5G radio technologies and a fully virtualised mobile core network for enhanced Mobile Broadband (eMBB) and Ultra Reliable Low Latency Communications (URLLC). Bristol University will deploy 5G capabilities in its Smart City and Smart Campus test beds, part of the Bristol is Open joint venture between the university and the city council. It will also contribute software defined networking (SDN) technologies and target media, gaming and transport applications. King's College London's work will encompass 5G tactile internet developments with internet of skills applications.
Following a competition that opened in October 2017, in December 2017 DCMS awarded the contract to create and deliver the national 5G Innovation Network to a consortium led by Cambridge Wireless. Other key partners are the Knowledge Transfer Network (KTN, part of Innovate UK) and the TM Forum, with associate partners Digital Catapult (a DCMS body), Real Wireless Ltd and DG Cities Ltd. The 5G Innovation Network will bring together and market the UK's 5G ecosystem, including the 5G Testbed and Trials programme and other business-led 5G initiatives.
Useful reading :
Where are the testbeds?
On announcing the National 5G Innovation Network in July 2017, the government said that other academic institutions, industry and local authorities would be able to bid for funding to be part of the Testbeds and Trials Programme from 2018-19 onwards. In fact, one testbed had already been announced, and others followed soon after. The intention is that there will be testbeds focused on specific verticals or use cases nationwide.
Here's a summary of the 5G testbeds that have been announced so far:
| | | | |
| --- | --- | --- | --- |
| Location | Date Announced | Participants | Area of Focus |
| Basingstoke (Basing View Innovation Centre) | Jul 2017 | 5GIC, Deane Borough Council, Enterprise M3, Gematech, SETsquared | 5G step-out facility for SMEs and start-ups to test apps |
| Brighton (FuseBox Innovation Hub) | Mar 2017 | University of Brighton, Wired Sussex, Digital Catapult, Coast to Capital LEP | Help small digital businesses develop new products and services that can benefit from 5G |
| Midlands (Malvern Hills Science Park) | Sep 2017, funding Mar 2018 | Worcestershire LEP, Worcestershire County Council, 5GIC, AWTG, Huawei, BT, O2, Malvern Hills, QinetiQ, Worcester Bosch, Yamazaki Mazak | Grant: £4.8m. Commercial applications around Industry 4.0, cyber security angle via Qinetiq. Will include a technology accelerator. |
| Tyne and Wear | Sep 2017 | 5GIC, North East Combined Authority (NECA), North East LEP, Digital Catapult | Energy, transport, healthcare |
| Orkney Islands (also Shropshire, Somerset) | Mar 2018 | 5G RuralFirst: Cisco, University of Strathclyde, 5GIC, Agri-Epi Centre, BBC | Grant: £4.1m. Challenges and business case for rural deployments; use cases around agriculture, broadcasting, utilities. Integration of spectrum sharing |
| Bath and Bristol | Mar 2018 | West of England Combined Authority, University of Bristol, BBC, Aardman | Grant: £5m. Smart tourism incorporating VR and AR. 5G and WiFi self provisioning |
| Liverpool | Mar 2018 | Sensor City plus local NHS agencies, universities and SMEs | Grant: £3.5m. Health and social care applications for deprived communities. |
| Bedford (Millbrook) | Mar 2018 | AutoAir: Airspan Communications, 5GIC, McLaren, ARM, Quortus, RealWireless, BlueWireless | Grant: £4.1m. Connected and autonomous vehicles. |
| Northern England and southern Scotland | Mar 2018 | 5G Rural Integrated Testbed (5GRIT): Quickline Communications | Grant £2.1m. Smart agriculture, tourism, connecting poorly-served rural communities |
In October 2017 the government opened the first competition for funding under the DCMS 5G Testbeds and Trials Programme, with up to £25 million in funding available. Under the terms of the competition, DCMS will provide grant funding of between £2 million and £5 million, but would also consider a larger scale project with a bigger grant funding requirement and longer delivery period. Applications had to be made by consortia comprising a minimum of two participants. For companies, the maximum amount of grant funding will be 40-60% of the project cost, depending on the size of the business. For research and public sector organisations, a maximum of 30% of the project costs will be grant funded. Successful applications will be able to use the 5GUK network.
The competition closed in December 2017 and the winners were announced in March 2018. Six organisations will receive between £2 million and £5 million in government grants as part of a total investment of £41 million from private sector and other public sector funding. The funding will run from 1 April 2018 to 31 March 2019.
Why are testbeds needed?
The rationale behind 5G testbeds is simple. Testing and proving grounds are needed because 5G will utilise entirely new technologies than previous mobile networks and will spawn completely new applications and services that will spill over into ever facet of our lives and environment. Every mobile operator and equipment manufacturer on the planet is in a rat race to develop 5G technologies and the UK cannot afford to be left behind.
The aim of the government's 5G Testbeds and Trials Programme is to put the UK at the forefront of 5G, by accelerating development of 5G technologies as well as proving the use cases and business models. The UK should therefore benefit from early development of technologies and applications that can be exported, as well as the underlying economic benefits 5G is expected to deliver through swift commercial deployment at home.
Government involvement is expected to lead to a more co-ordinated and standards-based nationwide research effort to make the best use of available resources. It will also mean that UK SMEs will not be left out in the cold through early access to incubator programmes and technology demonstrators, both for developers and those wanting to benefit from 5G technologies.
What's Next?
The first wave of testbeds have now received funding and encompass a wide range of use cases and technology challenges, across the country. More testbeds are likely to be announced and we anticipate the 2018 budget, to be held in the autumn, could outline further funding opportunities. We'll keep you posted every step of the way!