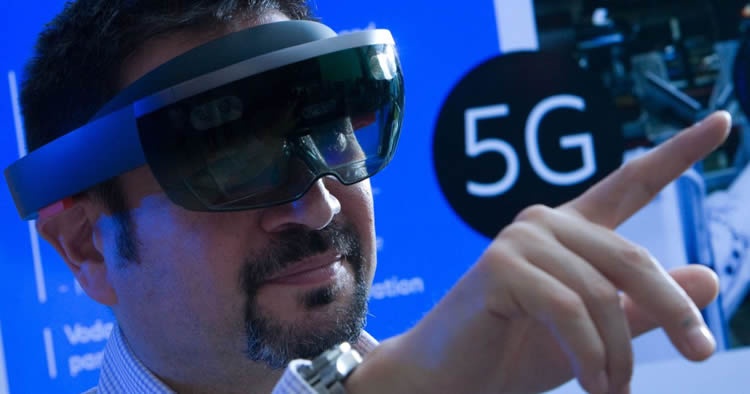 Vodafone has struck a strategic partnership with IBM, which sees the UK‑headquartered operator farm out the running of its cloud and hosting services unit to Big Blue. The outsourcing deal will see Vodafone pay IBM around $550m (£426m) over eight years.
The upside for Vodafone – aside from jettisoning a 'non-core' part of its operation – is that Vodafone Business customers will have full access to IBM's managed cloud portfolio, which could be especially useful in preparing for the transformations 5G is likely to deliver. The new venture is slated to be operational in the first half of 2019.
Nick Read, Chief Executive of Vodafone, explained the rationale behind the agreement. "This strategic venture with IBM allows us to focus on our strengths in fixed and mobile technologies, whilst leveraging IBM's expertise in multi-cloud, AI [artificial intelligence] and services," he said. "Through this new venture we'll accelerate our growth and deepen engagement with our customers while driving radical simplification and efficiency in our business."
The sales pitch
The Vodafone/IBM sales pitch to market investors and analysts is that enterprises will be able to navigate better the complexity of digital transformation. IBM brings to the table various solutions surrounding AI and automation, plus a handy multi-cloud capability through the use of what it calls 'open' technologies. The two companies ruefully noted that more than 70% of organisations use up to 15 different clouds. That makes data security and interconnection between different cloud providers a tricky task if there's no clear route to breaking those barriers down.
Then throw in Vodafone's 5G and edge connectivity expertise, and the idea is that enterprises will get a more efficient connection between different cloud environments and end-user devices. The venture will reportedly focus on large enterprise customers, primarily based in the UK, Germany and Ireland – all key markets for Vodafone. Retail, manufacturing and utilities are among the target industry verticals.
The new venture aims to 'co-develop' new digital solutions, which combine the different specialist areas of Vodafone and IBM.