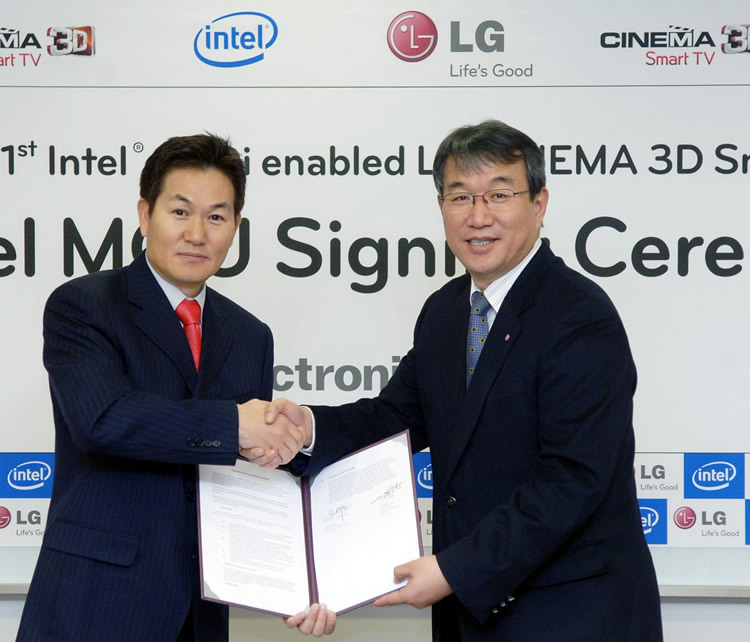 LG and Intel to develop and pilot 5G telematics technology.
With a proven track record in the supply of 4G LTE telematics products, LG now aim to be the first to market with 5G based telematics products which will drive the next generation of wireless cars. LG and Intel are collaborating to develop and pilot 5G-based telematics technology.
It is expected that 5G telematics will offer speeds of over 50 times faster than that of 4G LTE coupled with a reduction in latency of 90%. This will benefit car drivers as they will be able to download movies and multimedia at high speed through the car's infotainment systems. Software updates will also be downloaded at high speed Over The Air (OTA).
Vehicle to Everything (V2X) technology will provide communication from vehicle to infrastructure, vehicle to vehicle and vehicle to pedestrian via 5G wireless thus enabling a safer driving environment and less accidents.
"LG is an important vehicle component supplier for the joint research and development of 5G telematics", said Aicha Evans, corporate vice president and general manager of the Intel Communication and Devices Group. "We believe the combination of LG connectivity leadership and Intel expertise in connected cars, sensor fusion and distributed deep learning will deliver innovative 5G technology for the car."