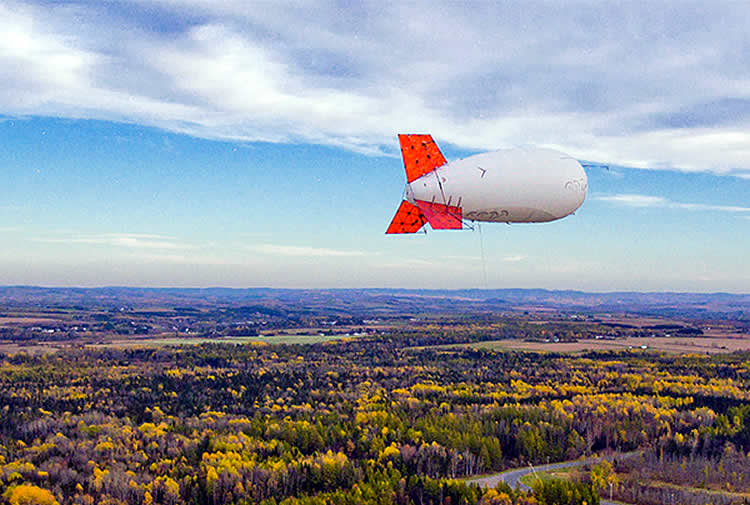 5G networks are going to require a lot of new infrastructure and it's infrastructure that may not always be financially viable in rural locations, but Altaeros – a telecom infrastructure company – may have a solution in the form of airships.
It's developed aerostats known as SuperTowers, which can lift antennas and receivers 250 metres high, providing coverage to a 10,000 square kilometre (3,860 square mile) area. That, according to IEEE, would usually require 20-30 masts, but it requires just one SuperTower, thereby reducing deployment costs by around 70%.
Right now, these SuperTowers (which you can see in action in the video below) are still in testing, but recently Altaeros successfully tested a 15-metre prototype, and it's now preparing a commercial version that will be roughly twice the size and deployed in the US later this year.
Initially they will be providing 4G coverage, but the company claims that they're ready for 5G and eventually it plans to spread them across the world, so there's a chance that they could be a viable option in the UK by the time 5G networks start being constructed in around 2020.
Autonomous and mobile
Not only are SuperTowers relatively cheap, but unlike most aerostats they're autonomous, further keeping costs and deployment time down. And because they're mobile and can be set up in a couple of days they could also be used to provide temporary coverage as needed, at the likes of concerts and sporting events.
Even if Altaeros isn't ready to bring them to the UK any time soon, another company could use a similar idea, as EE for example has already used similar air mast technology to bring 4G to 2017's Red Bull Foxhunt.
So one way or another we might soon see airships taking the place of masts in some locations, and it might mean 5G comes to rural places a lot faster than 4G did.