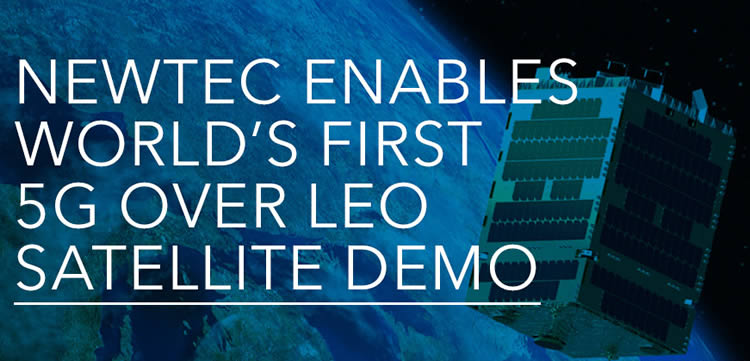 One of the latest tests at the University of Surrey has shown how low-earth orbit satellites can provide effective backhaul for mobile network operators to support advanced 5G services.
The trial, considered to be the industry's first demo of 5G backhaul over LEO satellites, reveals potential for a viable alternative to fibre and microwave transport for future 5G services.
The trial was conducted by satellite operator Telesat and Vodafone Group using modems from Newtec and Telesat's Phase 1 LEO satellite, which is connected to the 5GIC's 5G test bed network. Vodafone provided licensing arrangements and some funding (the amount was not disclosed) as well as specialist engineers who were on hand to support the test.
The test results included round-trip latency of 18-40 milliseconds, which is "among the lowest ever for a satellite connection," according to Telesat.
The demo supported video chat sessions, simultaneous 8K video streaming and web browsing. To show off one of the 5G use cases, the test setup was able to transfer 4K video to the edge of the network.
John Miller, senior manager, satellite demand and customer design for Vodafone Group, said: "The use of LEO satellites provides an additional mobile backhaul option and can be an important part of the delivery system particularly to customers in our markets who live in rural areas."
Beaming 5G Backhaul Via Satellite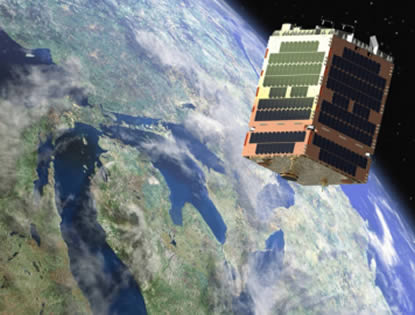 The demo is the latest indicator that satellite could play a bigger role in mobile networks to deliver 5G services than they do in today's cellular networks. Advances in satellite technology, such as next-generation High-Throughput Satellites (HTS), have increased throughput and improved cost efficiency to support high-capacity services. And upcoming launches of new LEO constellations can support faster connections because they are deployed lower to the ground compared to geostationary earth orbit (GEO) satellites.
With higher capacity and lower costs, satellite offers mobile operators an option for transport to support new 5G use cases and cover areas that traditional fiber and microwave transport networks can't reach. Ideal use cases for satellite backhaul in 5G include connected cars and providing high-capacity connectivity to moving vehicles like ships or airplanes in maritime and aeronautical sectors, in addition to supporting high-speed broadband in extremely remote and rural regions.
Jo De Loor, VP market development at Newtec: "We are amazed at the opportunities this test opens up. The work carried out is a guideline for future multi-orbit deployments and highlights the benefits of the unique combination of LEO constellations and 5G."