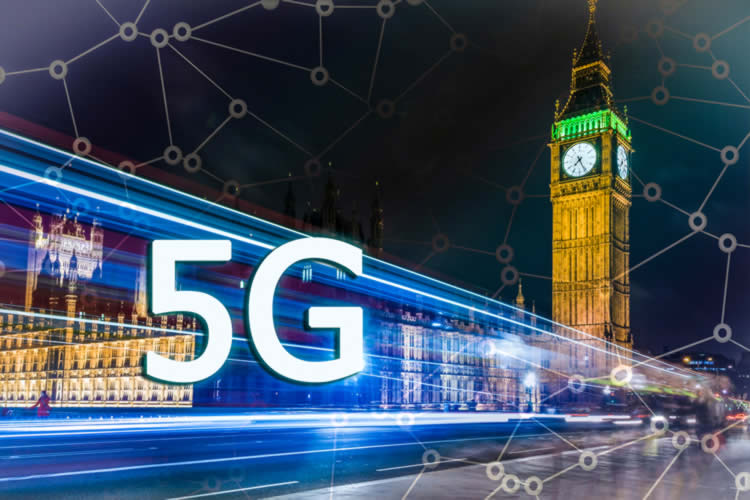 BT and EE could be the first companies in the UK and Europe to have a live 5G network, as they might launch one as soon as next year.
Gavin Patterson, CEO, BT, told analysts that the company would launch 5G services within 18 months at a strategy and earnings presentation last week. That would mean a launch by late 2019, ahead of the dates for commercial launches set by European operators including Telefonica and Deutsche Telekom, who have publicly committed to launching their 5G services in 2020.
BT's launch next year would also be ahead of the UK government's projected commercial roll-out for 5G in the UK, which also aims for 2020, but it should not come as a complete surprise to those who've been paying attention.
In March, BT and Huawei announced they would deepen their collaboration, with an agreement to conduct live trials of 5G New Radio (where the standards are finalised) and the joint development of core 5G network technology and customer premises equipment. Many analysts see Huawei's 5G technology as the most advanced on the market.
Previously, in February at Mobile World Congress, Marc Allera, Chief Executive Officer of EE, BT's biggest mobile business unit, said 5G would arrive within 18 months – and he is well-placed to comment. EE has the UK's widest 4G coverage as well as the most spectrum suited to 5G.
Every advantage
EE maintained its lead after the 5G spectrum auction at the beginning of April, when it picked up 40MHz of 3.4GHz spectrum, adding to its existing 255Mhz for a total of 295MHz of spectrum. So in other words BT is well positioned and prepared for a rapid 5G roll out.
It also has the advantage of having the most extensive fixed network in the UK, which will provide backhaul for 5G traffic – that is moving traffic off the radio network onto the fibre optic infrastructure. BT has said it will invest £3.7 billion in capital expenditure this fiscal year, up from £3.5 billion in the last one, as it boosts its fixed and mobile infrastructure.
So it looks like we could see a repeat of the 4G launch, with EE (and this time BT backing it) out ahead of the pack. On the other hand, rival networks may not want to let that happen, so don't be surprised if BT and EE aren't the only companies with live 5G networks in 2019.
And it's consumers who should initially benefit from all this spectrum and a speedy 5G launch, as although 5G holds great promise to businesses because it will be able to support innovative new business and operational models, BT has said that in the first instance, it will focus on improving mobile broadband.