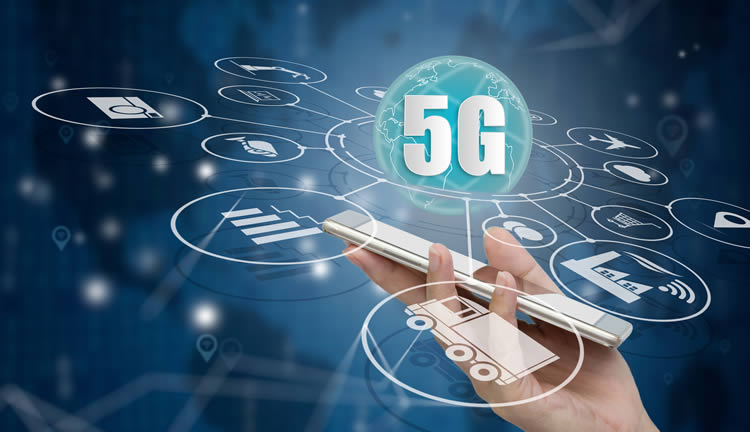 New research from Deloitte finds that a good proportion of UK smartphone users are ready and willing to try 5G services. According to the firm's latest Global Mobile Consumer Survey, 12% of UK smartphone users, about 5.8 million people, said they would switch to 5G when it becomes available. Meanwhile, 19%, roughly 9.2 million people, were more qualitative in their responses and said that they would switch to 5G if they hear good things about it.
The research also shows that the interest among UK smartphone users in next generation mobile services is in part driven by frustrations with 4G network quality. While 21% of survey respondents said that mobile data reception is "reasonable enough" for Internet use at their place of work or study, only 13% of survey respondents said that mobile data service quality is good enough for accessing the Internet consistently during their commute.
The data suggests there is an assumption among consumers that 5G will inevitably be better than 4G. With 5G download speeds targeted to be 1Gbps and above, it's an easy conclusion to make.
But with just 50,000 5G-enabled handsets expected to ship in the UK in 2019, according to Deloitte, and network roll outs expected to take many years, operators will likely have to work at tempering consumer expectations. Deloitte predicts 5G smartphone shipments in the UK will grow to between 2 million and 3 million in 2020.
Dan Adams, head of telecommunications at Deloitte, said: "Fundamentally, the UK is a 5G-ready nation. It will be up to the handset vendors and network providers to convince their customers of the benefits they will see from switching and overcome barriers such as price, inertia, over-hype and any scepticism. As 5G networks begin to be deployed, it will be areas of high footfall such as sports stadia, train stations and shopping centres that will give smartphone owners their first touchpoints with the technology."
Demand for Media on the Small Screen
Another explanation for the interest in 5G is a general demand for faster and more reliable networks to support multimedia smartphone apps, as consumers increasingly go to their smartphones for entertainment and information, according Deloitte.
The most popular smartphone media content is news, as 36% of users read the news every day on their smartphones. Watching video content is also popular. In the UK, 11% of smartphone users watch live TV on their devices at least once a day, according to Deloitte, which is up from 9% of UK smartphone users in 2017. Also, 6% of smartphone users stream films or TV series at lease once per day, which is twice the amount measured two years ago.