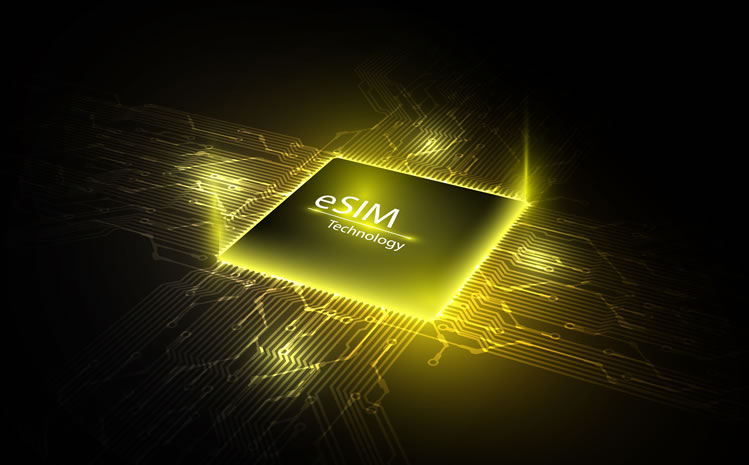 Gemalto claimed a world first with availability of its 5G‑enabled SIM. By adhering to specifications laid out by the 3rd Generation Partnership Project and following recommendations of the SIMalliance – a non-profit industry organisation focused on SIM card security, and which represents around 90% of the global SIM card market – Gemalto reckoned its 5G SIM ticked all the necessary boxes.
According to the firm, the next-gen SIM card – as well as providing improved data privacy and 'seamless' 5G global roaming – offered enhanced protection against hacking. Gemalto worked closely with US chip giant Qualcomm to bolster the security credentials of the 5G SIM.
The official statement seemed to imply that while the standard removable type of SIM card was available, 5G versions of machine-to-machine (M2M) SIMs and embedded SIMs (eSIM) were not. All three form factors, said Gemalto, will become available during the first half of 2019.
eSIM cards are particularly important. While conventional SIM cards need to be swapped if a customer switches operator or needs a service upgrade. eSIMs can be programmed over-the-air (OTA). This is a useful feature for M2M devices that need to be hermetically sealed (which makes it difficult to access the SIM). OTA programming also makes it easier to adapt the SIM to different regulatory requirements when M2M devices are crossing national borders.
GDPR compliant
With a firm eye on the European market, Gemalto emphasised that the new SIM card was fully in line with General Data Protection Regulation (GDPR), agreed by European Union member states in December 2015. GDPR essentially stipulates protection of personal data, covering the likes of name, home address, photo, email address, bank details, posts on social networking websites, medical information or even a computer's IP address.
Gemalto said all this was covered. Thanks to the 5G SIM's onboard identity encryption, 'full anonymisation' of subscriber identities is apparently supported. And by being GDPR compliant, Gemalto reassured mobile operators that potential misuse of personal data, perhaps to locate and trace individuals, was 'eliminated'.
"The 5G SIM provides the foundation of trust in this next generation mobile network for operators and other stakeholders in the eco-system," asserted Emmanuel Unguran, EVP of Mobile Services & IoT Business Unit at Gemalto. "It will help operators unleash the full 5G potential, maximise their network investments, and simplify new service deployment with full backward compatibility to previous 3G/4G technology."