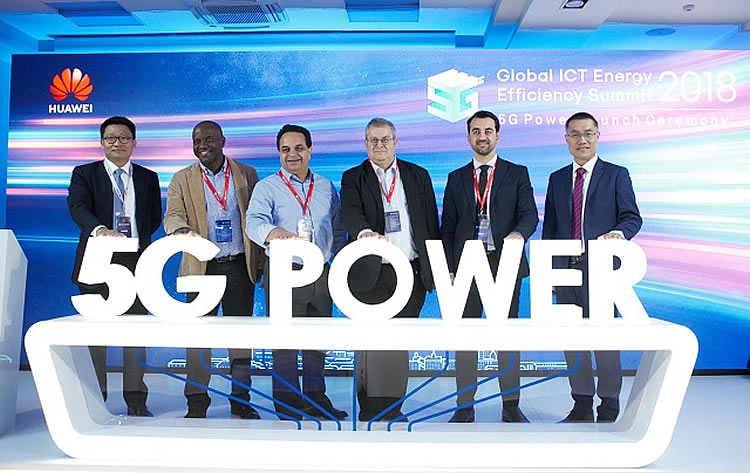 Huawei has launched what it says is the industry's first full-range 5G Power solution for global operators. The company announced the new product at the recent Global ICT Energy Efficiency Summit held in Turin, Italy.
The 5G Power solution aims to "ensure that energy evolution is simpler, more reliable and more efficient in the 5G network process."
Huawei has identified a number of energy challenges around 5G. For example, it forecasts that as the number of sites increases globally, power consumption could as much as double. Huawei's research suggests that seven in ten sites will have insufficient power and three in ten will require grid modernisation. Operators will need to consider CapEx and OpEx as well as energy reliability.
Synergy
Huawei says the 5G Power solution will deliver the "site synergy, network synergy and business synergy" required for the future of telecom energy. 5G Power equipment will be "synergic from end to end", the Chinese vendor says, helping operators reduce OpEx and improve energy efficiency.
The 5G Power solution is designed to be scalable and is suitable for both new-build sites and those being modernised. It is designed around the concept of 'one site, one cabinet; one band, one blade power' and incorporates innovative technology such as peak shaving, linked voltage boosting and energy slicing, as well as cooling and battery back-up.
Huawei's 5G Power helps operators avoid energy modernisation costs and move quickly with 5G roll-out.
Pain points
Tao Hongming, president of Huawei's telecom energy business, said: "Based on deep understanding of pain-points carriers are facing in the progress of network evolving, the Huawei 5G Power solution achieves end-to-end synergy from wireless network to telecom energy, which will further enable carriers to build networks quickly, reduce site energy consumption, and maximise their investment value."
Hongming noted that Huawei is very open to working with carriers and industry partners on "continuous innovation and exploration" to jointly solve the energy challenges posed by 5G.
Useful read: How fast is 5G?