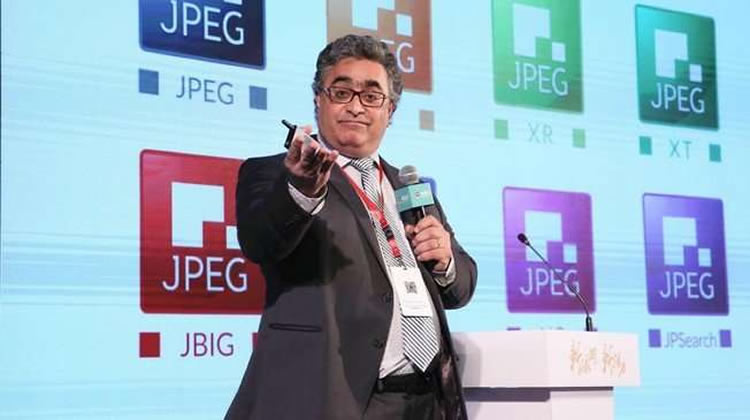 The Joint Photographic Experts Group (JPEG) – which devised the global standard for online photographic images – has announced JPEG XS. This is a new video compression standard designed to stream video over wireless networks without delays.
The Group says possible applications include virtual and augmented reality, imagery in space, self-driving cars and professional movie editing. Whether uptake is as high as the Group expects remains to be seen – not all of its standards have been mass market successes. Though JPEG XS's uptake should be helped by the fact that it will work on today's computers with a software update.
However, smaller devices will require 'next generation' hardware and, more tellingly, the compression relies on fast, reliable networks rather than the devices. This is because unlike other video compression standards, JPEG XS doesn't maximise compression by using more time or greater processing power. Rather, it relies on the speed of the cellular network – like 5G – or Wi-Fi for ultra-low latency and energy efficiency.
The group stated: "The aim is to stream the files instead of storing them in smartphones or other devices with limited memory," so portable devices can share high-definition content instantly, via wireless networks (subject to availability), to larger displays.
Touradj Ebrahimi, who has led the work, explains, "For the first time in the history of image coding, we are compressing less…to better preserve quality, and we are making the process faster while using less energy…The idea is to use fewer resources, and use them more wisely."
This is put into perspective by the fact that JPEG photos typically reduce the original file's size by a factor of 10, while JPEG XS compresses videos by no more than a factor of six, but without affecting the visual quality.
Video, VR and even space
The European Space Agency has latched on to JPEG XS' energy efficiency and is looking at the possibility of using the technique to transmit high-definition videos from space probes.
JPEG XS can also be used for rapid stereoscopic VR streaming, as well as videos used by drones and self-driving cars – scenarios in which latency could prove fatal.
JPEG XS is open source with a universal high dynamic range coding format, meaning it could be used by video professionals without transcoding, hence the Society of Motion Picture and Television Engineers is considering it for video editing.
It also promises to get rid of the nausea suffered by some VR users, which is caused by the slight delays of the images on screen responding to their head movements.
The standard is awaiting approval by the International Organization for Standardization before products and services that run on JPEG XS hit the market. It sounds like a standard built for 5G, so whether current networks will prove a stumbling block remains in question.
Useful read: How fast is 5G?
Image: Phys.org