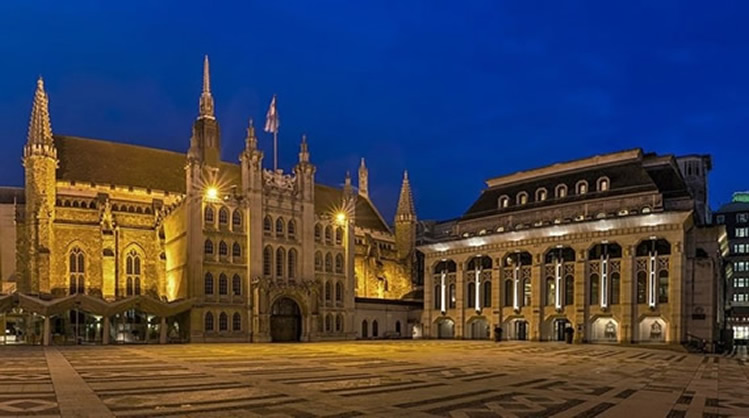 Berlin and the City of London have come together to test and demonstrate 5G's capabilities. On 22nd June, the Guildhall School of Music and Drama will give a live performance in the City's Roman amphitheatre accompanying Professor Mischa Dohler on the piano and the Peter Wiegold Ensemble who will be performing from Berlin's Brandenburg Gate Museum.
Hence two historical monuments will be used to show the potential of the most advanced communications technology so far. 5G will be used to stream the Berlin performers playing a composition by Ali Hossaini called Epiphany, to the amphitheatre musicians, and its invited audience, in real time.
In addition, Ericsson will have an "immersive 5G installation" running in the City Centre – which is within the world-famous Square Mile – to show off other aspects of 5G's capabilities. Using an app called VU.CITY, which provides a digital, 3D model of the City, visitors can explore one of the world's leading financial centres, with their journey enriched by a flow of actual data about cryptocurrency trades, Tweets and from cameras. This content is provided by Vivacity Labs.
Through The Arts Council of England, the composer was able to give the City Centre and amphitheatre a 'makeover' for the events.
Testing 5G since 2016
King's College London has been receiving funding from the Department for Digital, Culture, Media and Sports since 2016 to progress and assess 5G tech. It set up the 5G Tactile Internet Lab where it has co-created prototype solutions with a range of vertical sectors such as smart cities and transport, as well as performance arts and new health services.
The College benefited from the government's £1 billion commitment to its Digital Strategy, which includes accelerating the deployment of digital infrastructure and driving 5G business opportunities.
Catherine McGuinness, Policy Chairman at the City of London Corporation said, "This is the first live connected 5G concert to cross geographical boundaries in the world, and is a key example of how collaboration, not competition, will cement the UK's position as the world's leading global financial hub post-Brexit."
"As such, it is vital that the momentous progress the City has made in digital services in the last 12 months continues. We have launched the fastest free street Wi-Fi in Europe, delivered new Fibre-to-the-Premises ultra-fast broadband in the City, and now this test-bed gives an indication of how 5G might one day be applied in various industry sectors.
"As well as a technological first, as one of the country's largest funders of cultural activities, the Square Mile is being redefined as a world-class cultural destination."
Read more about the impact 5G will have on live broadcasts.
Image: Ali Hossaini