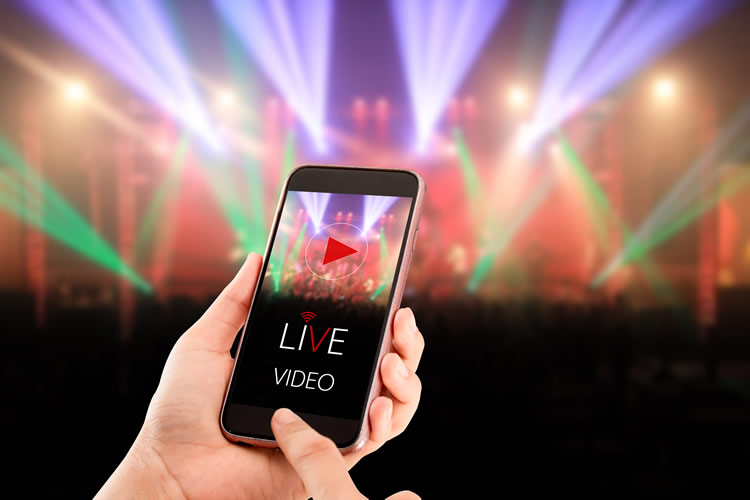 5G will be a game-changer for linear TV channels, which are struggling to compete against the flood of on-demand video, according to Red Bee Media's Richard Cranefield.
Linear TV (meaning that broadcast to a schedule) is also facing prohibitive costs for the limited number of broadcasting rights to live events as more broadcasters join the fray, but this too could be helped by 5G.
UK viewers
In the UK, many viewers use video on-demand platforms such as Netflix to watch pre-recorded, thematic content rather than traditional TV channels, because it is a more natural fit. Cranefield asks, "Why would a viewer sit and wait for a pre-recorded program to be streamed to them as part of a crafted schedule when they can just select and watch that content at the time they want to see it?…Linear channels need to exploit the advantages of their medium in order to prosper." And one big advantage of their medium is live broadcasts, such as sporting events, news and concerts.
Right now companies are limited in where they can broadcast content - and especially live content - from, due to the need for infrastructure, but Cranefield argues that using 5G's capabilities to get broadcast signals out of venues will lower the barriers to entry for broadcasters, making the coverage of more niche events commercially viable.
It will also increase the number of venues from which a broadcast can take place as it doesn't need either expensive, installed broadcast-specific tie lines or the space to accommodate uplink trucks.
It's a change that could be arriving at just the right time, especially the BBC claimed in its latest annual plan that it's being squeezed out by the likes of Netflix, so 5G could be its saviour.
Introduction of 5G
Specifically, the introduction of 5G will enable broadcasters to move from being restricted by rigid network infrastructure to an agile one that can meet many diverse needs based on 'as-a-service' business models using network slicing. Its potential was showcased at the Winter Olympics in Pyeongchang, South Korea, where a pilot 5G network made its debut in broadcasting.
With wider commercial deployment of 5G, "These benefits [will] come not from the deployment of new networks at specific venues but rather through the ubiquitous availability of 5G networks within cities. It is this that opens up the possibility to freely connect from more venues and thus for more live events to be covered", Cranefield says.
"When 5G makes it possible to broadcast a wider variety of live events the supply side of the rights equation becomes better able to meet demand. Here at Red Bee Media, we believe it will bring a renaissance for linear playout [that is the transmission of radio or TV channels from the broadcaster into broadcast networks]".
Red Bee Media provides services for live and complex playout, and claims to have the technology platforms that allow its customers to experiment and evolve without compromising quality. Every year, the company delivers more than 2.7 million hours of programming in more than 60 languages for nearly 600 TV channels
Useful read: What is 5G?
Find out more about Red Bee Media.
Image : Shutterstock