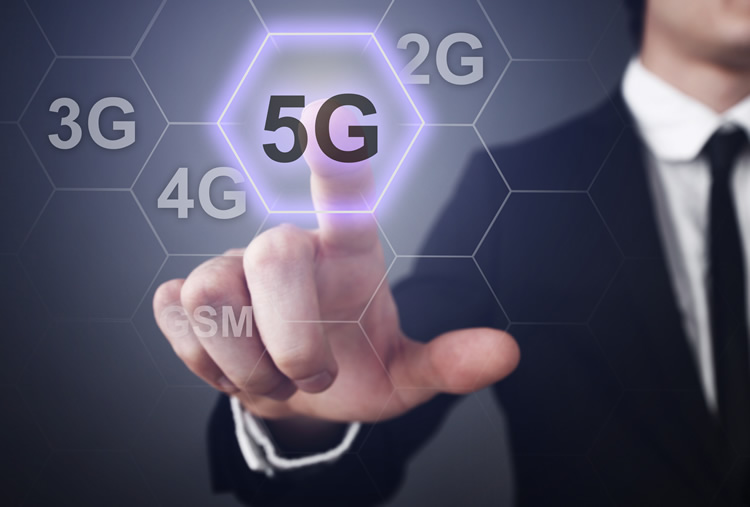 Updated: 11 January, 2018
Network slicing allows a network operator to provide dedicated virtual networks with functionality specific to the service or customer over a common network infrastructure. Thus it will be able to support the numerous and varied services envisaged in 5G.
What is Network Slicing?
Network slicing is a form of virtual network architecture using the same principles behind software defined networking (SDN) and network functions virtualisation (NFV) in fixed networks. SDN and NFV are now being commercially deployed to deliver greater network flexibility by allowing traditional network architectures to be partitioned into virtual elements that can be linked (also through software).
Network slicing allows multiple virtual networks to be created on top of a common shared physical infrastructure.
The virtual networks are then customised to meet the specific needs of applications, services, devices, customers or operators.
How Does It Relate To 5G?
In the case of 5G, a single physical network will be sliced into multiple virtual networks that can support different radio access networks (RANs), or different service types running across a single RAN. It is envisaged that network slicing will primarily be used to partition the core network, but it may also be implemented in the RAN.
What Will It Do?
Network slicing is expected to play a critical role in 5G networks because of the multitude of use cases and new services 5G will support. These new use cases and services will place different requirements on the network in terms of functionality, and their performance requirements will vary enormously.
For example, an autonomous car will rely on V2X (vehicle-to-anything) communication which requires low latency but not necessarily a high throughput. A streaming service watched while the car is in motion will require a high throughput and is susceptible to latency. Both would be able to be delivered over the same common physical network on virtual network slices, to optimise use of the physical network.
How Does It Work?
Each virtual network (network slice) comprises an independent set of logical network functions that support the requirements of the particular use case, with the term 'logical' referring to software.
Each will be optimised to provide the resources and network topology for the specific service and traffic that will use the slice. Functions such as speed, capacity, connectivity and coverage will be allocated to meet the particular demands of each use case, but functional components may also be shared across different network slices.
Each will be completely isolated so that no slice can interfere with the traffic in another slice. This lowers the risk of introducing and running new services, and also supports migration because new technologies or architectures can be launched on isolated slices. It also has a security impact, because if a cyber attack breaches one slice the attack is contained and not able to spread beyond that slice.
Each will be configured with its own network architecture, engineering mechanism and network provisioning. It will typically contain management capabilities, which may be controlled by the network operator or the customer, depending on the use case. It will be independently managed and orchestrated.
Who's Doing It?
Network slicing is expected to be a key component of future 5G networks and all major mobile equipment manufacturers are working on the technology. They've teamed up with major carriers to conduct research and demos.
Perhaps the most progress has been made by Ericsson, which has been working on network slicing with Japan's NTT DOCOMO since September 2014. In June 2016 the two announced a successful proof of concept of dynamic network slicing technology for 5G core networks. They created a slice management function and network slices based on requirements such as latency, security or capacity. Docomo designed the network slice creation and selection functions, while Ericsson developed the network slice lifecycle and service management technologies.
In July 2015 Ericsson and South Korea's SK Telecom agreed to develop and deploy network slicing technology optimised for 5G services, continuing their existing partnership. In October that year the two companies demonstrated the creation of virtual network slices optimised for services including super multi-view and augmented reality/virtual reality, massive Internet of Things offerings and enterprise solutions.
In November 2016, Huawei and Deutsche Telekom (ultimate parent company of the UK's T-Mobile) demonstrated what they claimed was the world's first 5G end-to-end autonomous network slicing. The demo showed how different network slices can be created automatically and in an optimised way on a shared RAN, core and transport network.
Activity on network slicing went up a gear in 2017, although still at the research stage. Ericsson and Huawei continued their activities, with new research announced by Nokia and ZTE on the vendor side and the 5GPPP's NORMA and MoNArch projects. More carriers also joined the fray, including UK operators.
BT signed a 5G collaboration agreement with Huawei in December 2016, and in February 2017 the two announced their first area of research would look at how network slicing can be used to support services delivered over 5G networks. BT is also co-chairing, with HPE, the Telecom Infra Project's (TIP) E2E Network Slicing Project Group, which launched in November 2017 with the aim of identifying, developing, demonstrating and trialling use cases for network slicing.
Vodafone UK awarded Ericsson a contract to improve its 4G network and prepare for 5G in June 2017. They also signed a MoU covering multiple areas of collaboration, including distributed cloud and network slicing proof of concept. Vodafone also joined the TIP in November 2017, although its activity centres around the software-defined RAN.
5G-Transformer Project
Network slicing took centre stage in June 2016 with the formation of the 5G-Transformer Project, a coalition of 18 mobile operators, vendors and academic institutions. The project received $8.9m in funding from the European Commission and will last for 30 months, specifically focused on network slicing.
The project has three main goals:
To develop a way to create and manage network slices for verticalisation through abstraction, simple interfaces and service blueprints.
To evolve the 5GEx cross-domain orchestration initiative, an existing project developed under Horizon 2020 (H2020), the European Union (EU)'s framework programme for research and innovation which also includes the 5GPPP.
To augment the current design of the underlying 5G-Crosshaul transport network (another H2020 project, which concluded at the end of 2017) by integrating it with a multi-access edge computing (MEC) platform to support vertical industries.
Trials at different test beds in Europe are expected in 2018 and 2019.
The bulk of the members are academic and research bodies from France, Italy and Spain, with no participation from any UK institutions. The operators involved are Orange and Telefonica, while the equipment vendors are Ericsson, NEC and Nokia.
Where Are We Now?
Network slicing for 5G is still very much in the research stage and both the 3GPP and NGMN Alliance have been developing the definition and use cases. The proposed requirements for 5G network slicing are laid out in 3GPP's Technical Report 22.891 ("Study on New Services and Markets Technology Enablers"). It was approved in June 2016, paving the way for normative specification work as part of Release 15 that began in the second half of 2017 and is set to conclude by the end of 2018.
In November 2016, the 5G Americas industry association released a white paper ("Network Slicing for 5G Networks and Services") that explores an end-to-end 5G systems framework for the creation of customised network slices. It also considers the application of network slicing to air-interface technologies and the long-term technology roadmap and solutions for network slicing in 5G. The white paper working group was led by representatives from Ericsson and Intel.
There's no indication yet of any likely timeframe of when network slicing might be commercially available.