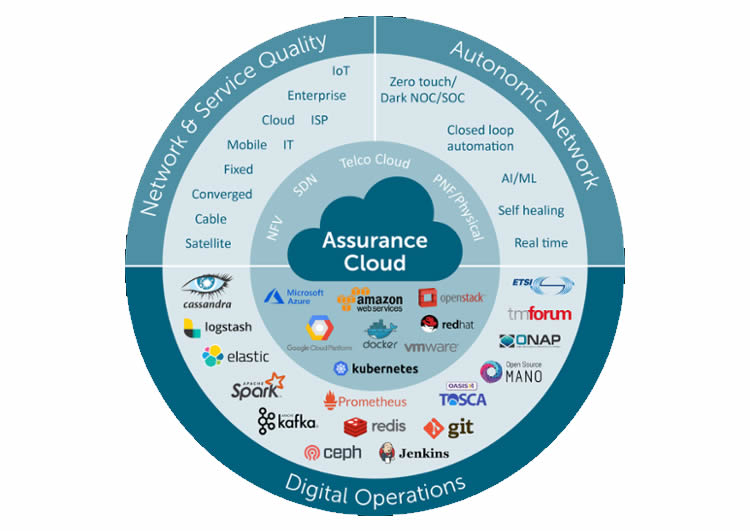 MYCOM OSI, a specialist in cloud-based network service assurance, will unveil its Assurance Cloud platform at Mobile World Congress (MWC) next month. According to MYCOM OSI, its new 'intelligent' solution can automate and monetise 5G network operations, service delivery and 'experience management'.
MYCOM OSI, which styles itself as an 'assurance cloud company', continues to back the public cloud and open ecosystems as a viable and cost-efficient route for operators working towards full automation of network operations and service delivery – the Holy Grail, it seems, for many chief operating officers.
At MWC 2019, the UK company – which highlights assurance, automation and analytics solutions as specialist areas – is looking firmly at how Assurance Cloud can help operators in the 5G era. The heart of the proposition is that by using artificial intelligence, machine learning and 'assurance data', it can start to automate digital operations by using so-called closed loops – this is when there's constant assessment of network traffic and performance to optimise service quality, and all without the need for human intervention
MYCOM OSI emphasised that its solution can offer differentiated quality of service and quality of experience for different network 'slices' – a key 5G capability – and so drive monetisation. The company also holds out the promise of zero-touch assurance activation of new digital services "within five minutes". Although the UK firm appears to be highlighting public cloud implementation, Assurance Cloud is also pitched as being able to handle 'hybrid' network environments – physical, virtual and the cloud.
Go native

More broadly, MYCOM OSI is focused on developing a 'cloud-native' system, which uses analytics and automated processes to provide service management, fault management and performance management capabilities.
For the uninitiated, cloud-native is essentially an approach to building and running applications that better exploits the efficiencies of cloud computing. It's something that operators are increasingly demanding from their suppliers as they move towards a cloud-based service delivery model.
In November 2018, private equity firm Inflexion acquired MYCOM OSI for an undisclosed sum. It was another vote of confidence in the UK company which counts a number of high-profile operators on its books. One of those is Three in the UK, which is a live reference customer.