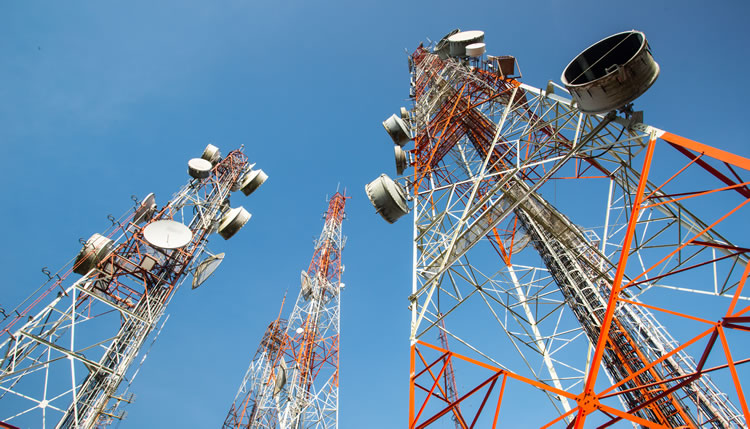 Updated 12th September 2018
Three has always been something of an underdog. It's a small network, but it has a lot going for it, including a big focus on data.
It also has a lot of 5G-capable spectrum, which the network believes puts it in the strongest position for an early 5G lead in the UK. And Three is in the process of overhauling its network, so it should be ready for 5G when the technology becomes commercially viable.
Full details of all this are below, along with everything else we know about Three's 5G position.
Network and launch plans
Network
Three is said to be starting a complete overhaul of its network, which will involve replacing its signalling equipment across the UK and will likely cost hundreds of millions of pounds. The multi-year project should make Three's network faster and more reliable now, and better able to cope with the demands of 5G in the future.
Along the same lines, Three has also begun updating its backend infrastructure in preparation for 5G.
And Three has made an agreement with SSE Enterprise Telecoms to get its network connected to hundreds of BT exchanges and allow it to use fibre to connect mast sites to its core network.
That work could increase its network capacity twenty-fold, as well as improving the reliability of the network and enabling new Internet of Things (IoT) applications. All of that is vital to 5G.
5G is clearly a big focus for the network now, as in its financial report for the first half of 2018 it stressed that it is rebuilding its business around 5G.
But early 5G networks may well depend on a combination of technologies – not just 5G but 4G and fixed broadband too. As such, we can also look at what Three's got there for an indication of its early 5G capabilities.
Three currently has 99.8% 4G population coverage, which is in line with major rivals, and its network is also often found to be one of the fastest other than EE's, which bodes well.
Three has also purchased UK Broadband (full details of which you'll find below in the development activities section), so it might be in a position to augment its 5G network with fixed broadband capabilities.
Spectrum holdings
Three came away from the first 5G spectrum auction with less winnings than any other network, specifically just 20MHz of 3.4GHz spectrum, covering the 3460 – 3480MHz range, and paying £151,296,000 for it.
EE and O2 meanwhile each got 40MHz (with O2 also scoring 40MHz of 4G-ready 2.3GHz spectrum), while Vodafone secured 50MHz in the 3.4GHz band.
However, Three has lots of spectrum ideal for 5G overall, as while it only came away with a small amount at Ofcom's 5G spectrum auction, it already had a lot thanks to its purchase of UK Broadband.
Specifically, it has 40Mhz in the 3.4GHz band (namely the 3480 – 3500MHz and 3580 – 3600MHz range), plus 84MHz in the 3.6GHz - 3.8GHz range, on top of the 20MHz of 3.4GHz spectrum that it won at auction (covering the 3460 – 3480MHz range).
Three has specifically said that it believes all this spectrum makes it the best placed of the four main UK networks for early 5G leadership.
Immediately useable spectrum

3.4GHz held
3.6 – 3.8GHz held
Total spectrum held

90MHz

60MHz
84MHz
234MHz

Note: 'Immediately useable spectrum' refers to spectrum in various bands that can be used now for 4G, 3G and 2G. Three holds spectrum in the 800MHz, 1.8GHz, and 2.1GHz bands.
On top of that, Three is already investing in 5G technologies, detailed below.
And this won't have been its last chance to secure 5G spectrum, as there will be future 5G auctions for spectrum in the 3.6GHz - 3.8GHz bands as well as the 700MHz band.
Plus, Ofcom is also looking at other potential bands that could be used for 5G.
Launch plans
Three hasn't announced when it will launch a 5G network, but it has said that it will begin equipment trials in the first half of 2019, so it sounds like we probably won't see a launch before 2020.
But that's in line with most networks other than possibly EE and BT, and it's also the earliest that standalone 5G is likely to be an option, with any 5G network before then possibly going to be what O2 calls '5G lite' – i.e. one which relies on a combination of 4G and 5G technologies.
We don't yet know what Three's 5G launch will look like either – obviously not everywhere will have 5G on day one. In fact, 5G coverage probably won't be comprehensive until many years after launch if 4G is anything to go by.
And speaking of 4G, Three initially launched its 4G network in London, Birmingham and Manchester, so those may well be the first places to get Three 5G as well. There's no guarantee, but it would make sense, since they're also three of the most heavily populated cities in the UK.
Current trial and development activities
5G trials
Three hasn't really carried out any 5G trials yet, but it is planning to commence 5G equipment trials in the first half of 2019 - a step which would bring it a lot closer to having a commercial 5G network.
Once any 5G trials are announced or carried out we'll be sure to update this section.
Other development activities
Three has acquired UK Broadband (owner of the London-only Relish wireless broadband company), and using the spectrum it acquired through that it's set to launch "fixed wireless" broadband within three years, across an area that will serve roughly 40% of the UK population, according to The Telegraph.
What's that got to do with 5G speeds? Well, the network is set to be incredibly high-speed, in fact trials using the same frequencies have led to speeds of up to 1Gbps, so this could essentially be an early 5G service, just not a particularly mobile one.
However, Three didn't rush to market with 4G, instead taking the time to get it right, and it's been more focused on reliability, capacity and high data limits than speeds, so we may see it take a similar approach to 5G.
The network could be a major force in the IoT too, as it's partnered with Cisco Jasper to use that company's IoT connectivity management platform, extending its own IoT capabilities. That's important, as the IoT is set to be a major use of 5G.