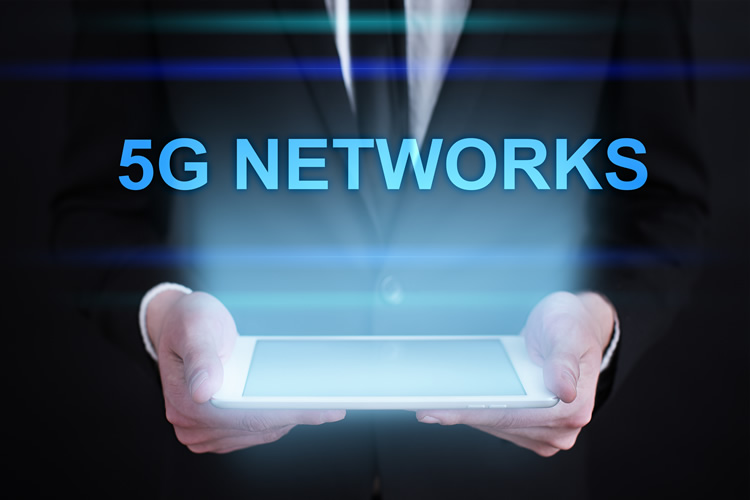 UPDATED: DECEMBER 2016
5G is likely just a few years away from being commercially available and in preparation for that Ofcom has announced plans to auction off some additional spectrum that will be ideal for use with the next generation of mobile networks.
We've put together a guide to everything you need to know about the 5G auction, from what frequencies are being sold off, to what makes them so well suited for 5G, to when the auction is being held and a whole lot more.
What spectrum is being auctioned?
Ofcom is initially planning to auction 190 MHz of high capacity spectrum in the 2.3 GHz and 3.4 GHz bands. That amount is equivalent to roughly three-quarters of the spectrum auctioned off by Ofcom at the 4G spectrum auction in 2013. Spectrum in these bands is well-suited to 5G, as it can carry large amounts of data.
At a separate, later auction, Ofcom is likely to auction 116Mhz of spectrum in the even higher bandwidth 3.6 GHz - 3.8 GHz bands, as well as in the 700 MHz band.
What was it previously used for?
The spectrum being auctioned in the 2.3 GHz - 3.4 GHz bands was previously used by the Ministry of Defence, but has been freed up by the government to make it available for civil uses.
This is part of a wider government initiative to release or share 500 MHz of spectrum for civilian use by 2020, which is around the time 5G is expected to start appearing commercially.
The spectrum in the 3.6 GHz - 3.6 GHz bands is partially in use by fixed links and satellite services, but Ofcom is aiming to auction off unused spectrum in those bands, hopefully without impacting those services.
Finally there's the 700 MHz band, which is currently in use by Freeview television and wireless microphones.
When is the auction being held?
The first 5G spectrum auction was originally set to occur in 2016, but Ofcom has now confirmed that the auction will happen sometime in 2017. We'll be sure to update you once the precise date has been announced.
A subsequent auction, containing spectrum from the 3.6 GHz - 3.8 GHz bands, is likely to happen at an unspecified later date.
Who is expected to bid?
All four UK mobile networks are likely to make bids in the first auction, so that means O2, EE, Three and Vodafone will all play a part. Other companies may bid too, much as BT did in the 2013 spectrum auction.
The aforementioned UK telecoms giant has since bought EE, of course, and is by far the dominant UK network with 45% of the country's immediately usable mobile spectrum. In the interest of competition, then, Ofcom has proposed a cap of 255 MHz on immediately useable spectrum that any one operator can buy. This effectively means that BT/EE won't be able to bid on the 2.3GHz spectrum.
Conversely, the 3.4 GHz spectrum won't be capped, because it's not classed as "immediately usable". Ofcom wants operators to be able to consider early development of 5G services, so BT/EE won't be kept from bidding along with its competitors.
Ofcom intends to auction the spectrum in lots of 10 MHz for the 2.3 GHz band and 5 MHz for the 3.4 GHz band. It will have a reserve price of £1 million per 1 MHz in the 2.3 GHz band and £200,000 per 1 MHz in the 3.4 GHz band.
So that amounts to £10 million per 10 MHz lot in the 2.3 GHz band and £1 million per 5 MHz lot in the 3.4 GHz band.
Subsequent auctions are likely to have similar terms and bidders, but there aren't any firm details on them yet.
Will my phone work with this spectrum?
Many smartphones are compatible with 2.3GHz spectrum, including recent handsets from Apple, Samsung and others. In fact, 2.3 GHz spectrum is currently being used for 4G in ten countries outside Europe, so it's no wonder it's supported.
The 3.4 GHz band is also in use, but in this case for 4G wireless broadband, in six countries, including the UK, where Relish uses it for its London broadband service.
Not all phones will work with spectrum from either of these bands, let alone the higher 3.6 GHz - 3.8 GHz bands, but remember it's likely to be at least a few years before any of this spectrum is leveraged by UK mobile networks, so in all likelihood you'll have changed your phone by then anyway.
Will there be other spectrum auctions?
Yes. Already there's a second one being planned for spectrum in the 3.6 GHz - 3.8 GHz bands, and the 700 GHz band should also be made available. Mobile data use is expected to skyrocket in the coming years, especially with the arrival of 5G, so far more spectrum is needed than is currently available.
This first auction is a good start but nowhere near enough. The UK government is working to free up more spectrum by 2020 and this will likely be auctioned off too.
What else do I need to know?
While the spectrum is likely to be used for 5G it's not reserved specifically for that, so it could get used for 4G and other high-speed services prior to 5G's launch. Ofcom will award the spectrum to those who can put it to the most efficient use.
However, Ofcom won't be proposing any coverage obligations on the winning bidders like it did with the 4G auction in 2013. That's because the provision of these latest frequencies is more about boosting network capacity than expanding network coverage.
Back