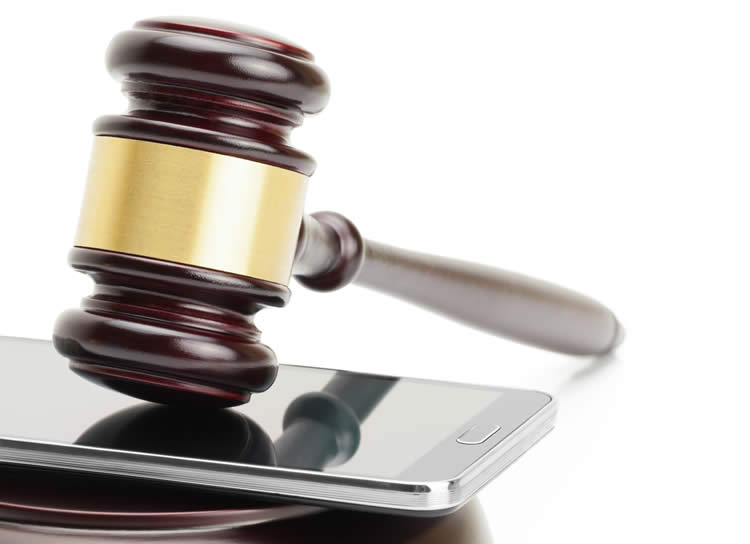 Updated: 24th June, 2019
5G has finally arrived, at least in a few places, but we only got to this point because of a 5G spectrum auction back in 2018, and for comprehensive coverage networks are going to want more 5G spectrum from future auctions.
​We've put together a guide to everything you need to know about the 5G auctions, from what frequencies have been and are being sold off, to how much each network has won and more. More information about the specifics of the different frequencies can be found in our guide to 5G Frequencies in the UK.
5G Spectrum Auction Results Summary (5th April, 2018)
Operator

2.3Ghz Spectrum Won

3.4GHz Spectrum Won

O2

40Mhz

40Mhz

Vodafone

Nil

50MHz

EE

Nil

40MHz

Three

Nil

20MHz

Note: The 3.4GHz spectrum band here actually refers to spectrum ranging from 3.4GHz – 3.6GHz, with different operators acquiring spectrum across different parts of the band. Below we'll detail exactly what spectrum each network acquired.
Ofcom's first 5G spectrum auction was completed in April 2018, with EE, O2, Vodafone and Three all winning some spectrum.
O2 acquired the most, winning all 40MHz of the 2.3GHz spectrum that was being auctioned (paying £205,896,000), as well as 40MHz of 3.4GHz spectrum (for which it paid £317,720,000). Its 40MHz of 3.4GHz spectrum covered the 3500MHz – 3540MHz part of the band.
Vodafone meanwhile won 50MHz of 3.4GHz spectrum, paying £378,240,000, specifically acquiring the 3410MHz – 3460MHz part of the band.
EE paid £302,592,000 for 40MHz of 3.4GHz spectrum (covering 3540MHz – 3580MHz), and Three acquired the least, paying £151,296,000 for 20MHz of 3.4GHz spectrum, specifically the 3460MHz – 3480MHz range. However, the network already held 40MHz of 3.4GHz spectrum (specifically 3480MHz – 3500MHz and 3580MHz – 3600MHz).
In total, Ofcom auctioned 190MHz of high capacity spectrum in the 2.3GHz and 3.4GHz bands, comprising 40MHz in the 2.3GHz band and 150MHz in the 3.4GHz band.
That amount is equivalent to roughly three-quarters of the spectrum auctioned by Ofcom at the 4G spectrum auction in 2013 and will increase the spectrum available for mobile devices by nearly a third. Spectrum in these bands is well suited to 5G, as it can carry large amounts of data.
What will the auctioned spectrum be used for?
The 2.3GHz spectrum was immediately available to operators to provide extra capacity for their 4G and 3G networks. The band is supported by a range of mobile devices from the likes of Apple and Samsung.
The 3.4GHz spectrum is not compatible with most current non-5G devices and is being used for the rollout of 5G networks. It has been identified as central to 5G rollout across Europe.
Post Auction Operator Spectrum Holdings (4G and 5G)
| Operator | Immediately useable | 5G spectrum held | Total spectrum held |
| --- | --- | --- | --- |
| EE | 255MHz | 40MHz | 295MHz |
| Vodafone | 176MHz | 50Mhz | 226MHz |
| O2 | 126MHz | 40MHz | 166MHz |
| Three | 90MHz | 224MHz | 314MHz |
The 5G spectrum auction results leave EE in a strong position, despite it not acquiring as much spectrum as O2 or Vodafone, as it already had so much more than them.
It had 255MHz before the auction and its total now is 295MHz, as it won 40MHz of the 3.4GHz band. This new spectrum wasn't immediately useable, but EE has now launched its 5G network, so it can make full use of all its spectrum.
Three is in a strong position too, despite only obtaining 20Mhz of 3.4GHz spectrum in the first 5G auction.
That's because it already had substantial spectrum holdings ideal for 5G, including 164MHz in the 3.6-4GHz band (obtained through its purchase of UK Broadband) and 40MHz of pre-existing spectrum in the 3.4GHz band. That, along with the 90MHz of spectrum that it was using for 4G and 3G, makes for a total of 314MHz.
Three argues that this spectrum haul makes it the only UK company that can offer 'true' 5G at launch.
Three has also managed to end up with a 100MHz contiguous block of spectrum within that, by adjusting the location of some of the spectrum it owns. That should further boost its 5G network.
As for Vodafone, it acquired the most 3.4GHz spectrum at the auction, but it's in third place for spectrum holdings overall.
Previously it had 176Mhz and now, having won 50MHz of 3.4GHz spectrum, it has 226MHz – though it's only now about to start making use of that extra spectrum, with its 5G network landing on July 3rd.
O2 was the big auction winner but still has the least spectrum overall. That's an improvement though. It now has 166Mhz (thanks to having purchased 40MHz of 2.3GHz spectrum and 40MHz of 3.4GHz spectrum), with 126Mhz of that being immediately useable, so it's the only network that was able to benefit from the auction results before launching a 5G service.
The upshot is that all the networks now have more spectrum than they did, and all now look a lot more prepared for 5G, but some seem in far stronger positions than others.
What spectrum is still to be auctioned?
At a separate auction, Ofcom plans to auction 120Mhz of spectrum in the even higher bandwidth 3.6GHz - 3.8GHz bands, as well as 80MHz in the 700MHz band.
Ofcom is also working on freeing up 168MHz of spectrum between 7.9GHz and 8.4GHz, and 2.25GHz of spectrum between 24.25GHz and 26.5GHz. Additionally, it plans to make the 1492-1517MHz band available for future wireless broadband services by December 2022.
There may yet be additional auctions beyond all this, as Ofcom has identified the 26GHz band (24.25-27.5GHz) as the next priority for global harmonisation, which, along with the 37-43.5 and 66-71GHz bands, and potentially also the 32GHz (31.8 – 33.4GHz) band, it plans to put forward for use at WRC-19 (World Radiocommunications Conference 2019).
That doesn't take place until late October 2019, so don't expect any auctions for that spectrum until sometime after that, if at all.
Note however that not all of this spectrum will necessarily be 'auctioned' as such. Some might be offered on a first come, first served basis.
What was the spectrum previously used for?
The 2.3GHz - 3.4GHz spectrum was previously used by the Ministry of Defence (MoD), but has been freed up by the government to make it available for civil uses. This is part of a wider government initiative to release or share 500MHz of spectrum for civilian use by 2020. The 7.9GHz-8.4GHz spectrum was also being used by the MoD.
Some 3.4GHz spectrum is used for 4G wireless broadband, such as by Relish in London, which is now owned by Three following its acquisition of UK Broadband.
The spectrum in the 3.6GHz - 3.8GHz bands is partially in use by fixed links and satellite services, but Ofcom is aiming to auction off unused spectrum in those bands, hopefully without impacting those services.
The 700MHz band is used by Freeview television and wireless microphones. The government has contributed £500-600 million to clearing the spectrum, a process which began in March 2017 with the reconfiguration of a digital terrestrial television (DTT) transmitter in Selkirk. There's a lot to be done to move DTT to the 470-690MHz spectrum and making alterative spectrum available for wireless microphones. Currently Ofcom expects the process to be complete by May 2020.
When will further auctions be held?
The 3.6GHz – 3.8GHz and 700MHz band auctions are currently expected to take place in 2020, with auction applications likely to open in December 2019. Any auctions for other spectrum will happen sometime after that, but there's no news on when yet.
2017 auction rules
Ofcom published its final rules for the 2.3GHz and 3.4GHz auction in July 2017, designed to reflect recent market developments and safeguard competition now and in the future.
The rules imposed two restrictions on bidders to limit the amount of spectrum dominant operators could win:
No operator would be able to hold more than 255MHz of immediately usable spectrum, i.e. in the 2.3GHz band, following the auction.
No operator would be able to hold more than 340MHz of the total amount of spectrum following the auction, equivalent to 37% of all the mobile spectrum that is expected to be useable in 2020. This includes spectrum available in the completed auction and in the 700MHz band.
By imposing a cap on the overall amount of spectrum Ofcom hoped to satisfy competition concerns while enabling all operators to develop 5G services, hence there was no limit on the amount of 3.4GHz spectrum a company can hold.
Ofcom wasn't proposing any coverage obligations on the winning bidders like it did with the 4G auction in 2013. That's because the provision of these latest frequencies is more about boosting network capacity than expanding network coverage.
What did the caps mean for bidders?
The caps meant that EE was not able to bid for spectrum in the 2.3GHz band and was able to win a maximum of 85MHz of 3.4GHz spectrum (though in reality it only came away with 40MHz), as before the auction it had around 45% of the UK's immediately useable spectrum.
Vodafone was able to win a maximum of 160MHz of spectrum across both bands – a cap it didn't come close to.
There were no restrictions on the amount of spectrum O2, Three or indeed any other bidder could win.
What did the spectrum cost?
Ofcom auctioned the spectrum in lots, with reserve prices of £10m per 10MHz lot of 2.3GHz spectrum and £1m for a 5MHz block in the 3.4GHz band. This gave a total reserve price of £70m for the total 190MHz of spectrum that was auctioned.
In practice, the costs went a lot higher than that. As noted above, O2 paid £205,896,000 for 40MHz of 2.3GHz spectrum, and 317,720,000 for 40MHz of 3.4GHz spectrum.
Vodafone paid £378,240,000 for 50MHz of 3.4GHz spectrum, EE paid £302,592,000 for 40MHz of 3.4GHz spectrum, and Three paid £151,296,000 for 20MHz of 3.4GHz spectrum. The total auction spend across all networks was £1,355,744,000.
Costs for future spectrum auctions remain to be seen, but expect them to be similarly high.
What will be the rules for future auctions?
The first spectrum auction will be nowhere near enough to satisfy the need for high speed mobile broadband, let alone 5G.
Auctions of further spectrum are currently expected to be held in 2020, and Ofcom won't publish rules for those until much nearer the time. Those rules will take into account the competitive landscape and spectrum holdings of the operators at that time, and may include further caps on the amount of spectrum operators can win.
However, Ofcom has indicated that licences for 700MHz spectrum to be auctioned will include obligations to ensure improved rural coverage.
More specifically, it has now said that both spectrum in the 700MHz band and the 3.6-3.8GHz band may have the following obligations attached to it:
Extend good, outdoor data coverage to at least 90% of the UK within four years.
Improve coverage for at least 140,000 homes and offices that they don't already cover within four years.
Provide coverage from at least 500 new mobile mast stations in rural areas within four years.
Ofcom has also proposed imposing a restriction on winners of less than 20MHz of 3.6-3.8 GHz spectrum to bidding only for the top or bottom of the 3.6-3.8GHz band, and of letting auction winners agree the assignment of frequencies between themselves.
What's next?
All the winners of the 2018 spectrum auction have been assigned their spectrum and licences, allowing them to start using it. At the time of writing EE is the only network in a position to make full use of its winnings, as it's the only one with a live, commercial 5G service. But Vodafone's 5G service is launching on July 3rd, Three's in August, and O2's sometime in summer 2019.
Useful reading: What is 5G?