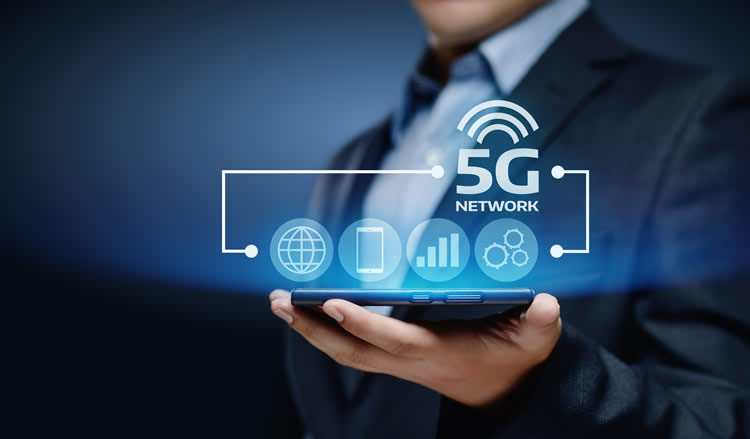 At the 5G World event in London last week, Ofcom CTO Mansoor Hanif presented the regulator's latest proposals for offering local licenses in the 3.8 GHz to 4.2 GHz band for private 5G networks. The proposed licensing scheme would open prime 5G spectrum to anyone who wants to apply for it to build their own private 5G networks.
Ofcom's plan was first published in December last year in a consultation document on shared access to spectrum. The consultation ended on March 12. An Ofcom spokesman tells 5G.co.uk that the regulator is currently assessing the consultation responses and aims to announce its decision this summer.
Ofcom proposal
Ofcom has proposed making shared access to the 3.8 GHz-4.2 GHz band more widely available. Rather than auctioning the spectrum in the usual way and issuing national licenses to mobile network operators, Ofcom would grant access to the spectrum on a first come, first served basis when applicants specify the location where they wish to operate. The fees would be determined on a cost basis to cover Ofcom's costs of managing the licensing process. The regulator is also considering similar licensing conditions for portions of spectrum in 1800 MHz and 2300 MHz.
Low power licenses for local connectivity would cover an area of a 50-meter radius circle. The spectrum could be issued in blocks of 10 MHz or larger. Medium power licenses would cover longer ranges and might be limited to rural coverage applications.
According to Ofcom, the 3.8 GHz – 4.2 GHz spectrum could be used for private 4G LTE or 5G networks, fixed wireless access, as well as rural and in-building coverage.
Private 5G networks could serve a myriad of sectors including manufacturing, logistics, mining and the industrial Internet of Things.
New business use cases
While still a proposal at this stage, the plan would allow enterprises to acquire spectrum licenses and build their own 5G networks, leaving mobile operators out of the equation. This could spur the development of new use cases for 5G by allowing businesses to get new wireless technology up and running quickly.
As Ofcom stated in its consultation document: "We want to see good quality wireless broadband coverage where people live, work and travel across the UK, both now and in the future as the next generation of mobile technologies (5G) becomes available. We also want to encourage the development of new uses which will benefit both businesses and consumers. Facilitating access to spectrum for new users plays an important role in encouraging innovation."