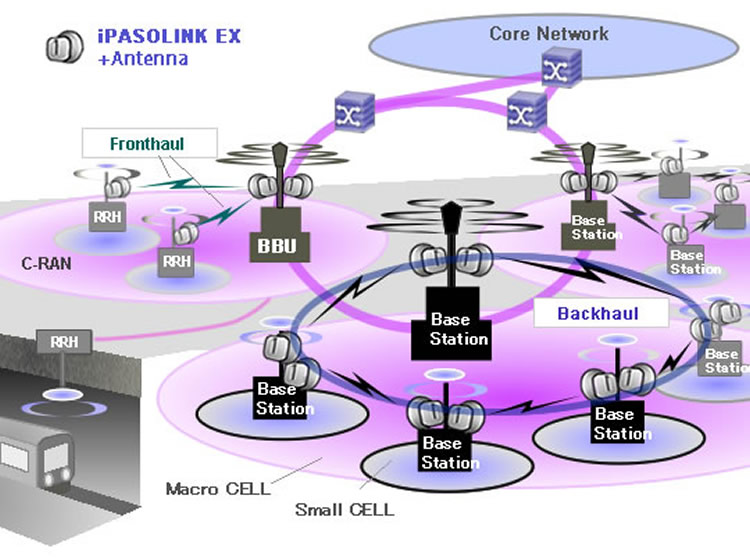 NEC has announced that it has successfully tested a new 5G backhaul solution that utilises E-band spectrum with a view to launching trial services in 2018. The tech enterprise completed the Proof of Concept (PoC) trial with South Korean telecoms company KT Corporation (formerly Korea Telecom) earlier this month.
Trials for the solution were conducted using KT's own commercial mobile networking infrastructure at the Phoenix Park Ski World in PyeongChang, South Korea. The tests came to fruition following the collaboration agreement signed by the two firms regarding next-generation mobile tech in August last year.
E-band spectrum of 70 to 80 Ghz is considered ideal for large-capacity wireless transmission due to lower signal loss in atmospheric conditions, higher linearity and wider communication channels. KT is aiming to use the spectrum to build mobile backhaul networks for 5G in hard-to-reach mountainous locations where optical fibres are not a viable option.
NEC used its microwave communication system, the iPASOLINK EX, to interconnect with KT's LTE base stations during the PoC trial. The use of the E-Band spectrum and high-speed, high-capacity links proved successful. It is seen as a notable breakthrough as telecom operators could eventually be able to deliver speeds of up to 3.2Gbps while efficiently making use of the frequency bands available to them.
"We are honoured to have contributed to KT's 5G-related trial," NEC Corporation Deputy General Manager for the Mobile Wireless Solution Division Hideyuki Muto said.

"NEC's iPASOLINK EX can operate in harsh environments, and is easy to install at various outdoor locations without large-scale installation works because it is compact and lightweight. This joint PoC took advantage of these features in order to implement a high-capacity mobile backhaul network in snowy, mountainous areas very quickly. Going forward, NEC will strengthen its partnership with KT to contribute to the launch of their 5G trial services in 2018."