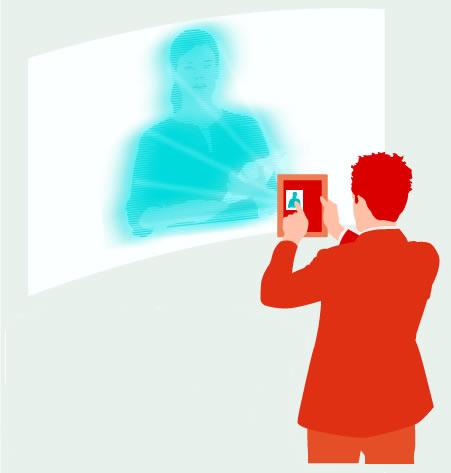 New spectrum is going to be required for 5G services and Ofcom is already planning ahead, with a spectrum auction planned for early 2016.
The auction is for spectrum made available by the Ministry of Defence in the 2.3 GHz and 3.4 GHz bands. These are well suited for high speed mobile broadband services, such as 5G, as they can carry large amounts of data.
In total 190 MHz of spectrum is being auctioned off, with 40 MHz coming from the 2.3 GHz band and 150 MHz coming from the 3.4 GHz band. That's equivalent to around three quarters of the total spectrum amount auctioned off during the 4G auction in 2013.
Ofcom has set a reserve price of £70 million for the spectrum, which will be sold in 10 MHz lots for the 2.3 GHz band and 5 MHz lots for the 3.4 GHz one.
No cap has been put on how much spectrum bidders can buy however, as Ofcom believes a cap could prevent a bidder from buying large blocks of adjacent spectrum.
That would be bad as large blocks have the potential to support very fast download speeds, which is key to 5G and could help enable new technologies such as video holograms.
The spectrum will be awarded to those who can put it to the most efficient use, but it's not reserved purely for 5G, as it could also be used for 4G, but it helps pave the way to 5G.
Simply having a greater amount of spectrum available will be hugely beneficial to mobile networks too, as demand is rapidly growing and is sure to skyrocket once 5G arrives.
Many existing handsets are already compatible with 2.3 GHz spectrum, including phones from Apple, Samsung and HTC, however new handsets will be required to make use of the 3.4 GHz band.
This auction isn't the only one we'll see for 5G spectrum, as 500 MHz is expected to be released or shared for civilian use by 2020, which is when we're likely to start seeing the first signs of commercial 5G networks.