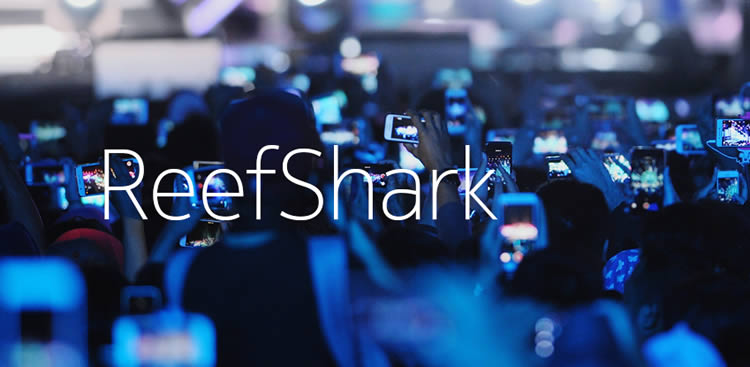 Nokia's new ReefShark chipset is smaller, lighter and more power efficient than its predecessors. It promises to ease the rollout of 5G and lower the total cost of ownership (TCO) for network operators, at the same time as boosting the intelligence and performance of massive MIMO antennas, radio and baseband.
Nokia unveiled the new ReefShark chipsets for its 5G solutions, based on 3GPP 5G New Radio specifications. ReefShark reduces the size, cost and energy consumption at each cell site, while boosting the processing performance. Nokia claims this will help network operators roll out 5G and maximise their existing network investment, as well as lower the total cost of ownership (TCO) of the network.
5G, especially at higher frequency bands, requires more antennas and antenna sites than 4G networks.
Nokia explained to 5G.co.uk: "Any reduction in the size and weight of equipment makes site location and acquisition easier. In terms of practical equipment deployment, this will require less resources and thus will cost less as a result of more compact equipment. Moreover, more easily deployed equipment provides the operator with more options in terms of rollout and strategy alike."
Reefshark is said to be 50% smaller than products which use discrete components, and therefore is also lighter. Nokia claims that ReefShark reduces the massive MIMO antenna size by half and cuts the energy consumption in baseband units by 64%.
Nokia further explained to 5G.co.uk: "The TCO is lowered by easier equipment deployment and the reduction in power consumption. For most networks, the bulk of the energy bill (figures vary but between 60% and 80%) relates to the base station, so a reduction in the energy consumption will be beneficial."
ReefShark also delivers greater functionality through the use of artificial intelligence (AI) technology, which is implemented in the ReefShark design for radio and embedded in the baseband. This provides continuous, real-time and complex cognitive processing, which improves the system performance, network optimisation and beamforming capabilities, as well as supporting network slicing. Cell site throughput is tripled from 28Gbps per module to 84Gbps, and base station throughputs of up to 6Tbps are supported.
BT using ReefShark
Nokia claims to be working with 30 operators on ReefShark and plans to ramp up field deployments in the third quarter of 2018, when it expects to begin shipping in volume. Although it would not disclose to 5G.co.uk which UK operators were involved, BT confirmed it was using ReefShark.
Neil McRae, BT Chief Architect, said "By incorporating ReefShark into our network we will leverage the huge network performance improvements that will allow us to unleash the full potential of 5G."
The Reefshark chipset
ReefShark chipsets for compute capacity are delivered as plug-ins for Nokia's AirScale baseband module. There are four chipsets in the ReefShark family:
ReefShark Digital Front End for LTE and 5G radio systems, which supports massive MIMO
ReefShark RFIC front-end module and transceiver: a massive MIMO Adaptive Antenna solution
ReefShark integrated transceiver: a massive MIMO, LTE and 5G radio system
ReefShark Baseband Processor: a baseband system on a chip (Soc) providing an All-in-One Base Station (AIO-BTS).
It's highly likely that other network equipment manufacturers – and probably chipset manufacturers as well – are working on chipsets optimised for 5G, but it's a feather in Nokia's cap that it's the first to announce, and that it has utilised its own AI and silicon capabilities in developing ReefShark. The fact that Nokia has ReefShark deployments underway with no less than 30 operators – presumably spread across the globe – indicates broad interest in the technology and a good potential customer base. But one thing that was conspicuously absent from Nokia's announcement is pricing. Yes, ReefShark may pack greater functionality into a smaller footprint and lower the TCO, but at what cost?
Image credit: Nokia