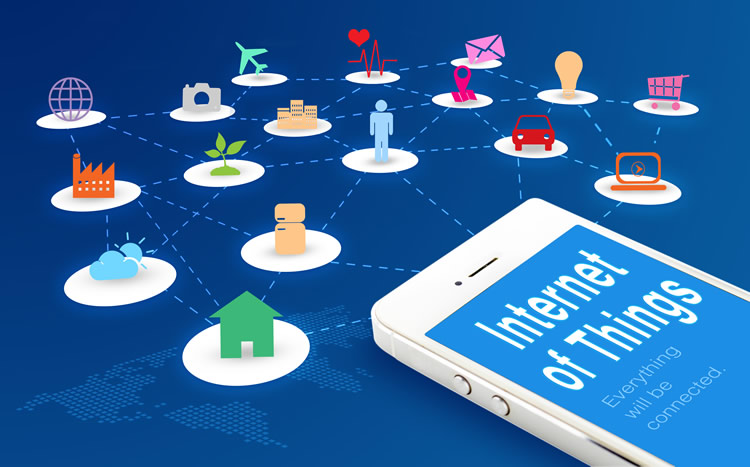 The Internet of Things (IoT) is already creeping into people's lives with the likes of smart lights and connected appliances. But it's going to get a lot bigger in the coming years, especially once 5G launches.
Samsung aims to play a big role in it, as the company has announced that it's developing a new operating system for the Internet of Things.
The system hasn't been named yet and details are scarce, but it's supposedly designed to help devices from lights, to locks to kettles carry out simple tasks without a human having to do anything.
Examples of that could be turning the heating on or off based on whether anyone is in the house, or unlocking the door and disabling an alarm automatically as you approach your home.
According to PCWorld the operating system is real time, allowing it to process data quickly. It's also open source, to help increase its chances of adoption and allow for greater interoperability between Internet of Things devices.
It's been theorised that the OS could turn out to be a lightweight version of Samsung's Tizen operating system, but that remains unconfirmed. More details are set to be revealed at the Samsung Developer Conference, which takes place on April 27th and 28th.
What is clear though is that Samsung is making a big push into the world of connected devices. Not only is it building this operating system but it also already offers various IoT devices, such as smart fridges.
Plus, the company has a SmartThings system, which encompasses both a range of its own IoT devices and the ability to link up third party ones. It's likely that this new operating system will play well with this and with the Internet of Things still in its early days Samsung is in a prime position to be a big player once it really takes off with the help of 5G.