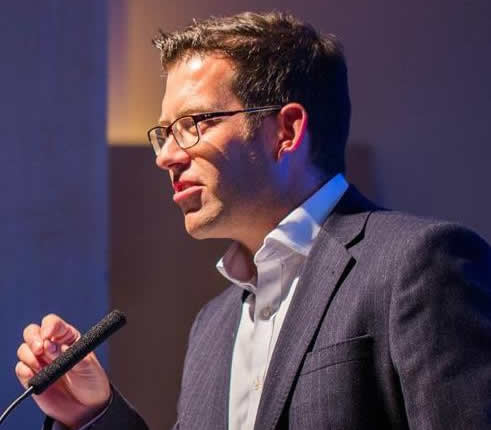 Dan Warren, the man behind the widespread adoption of the voice over Long-Term Evolution (VoLTE) standard, has taken a position at Samsung's UK research and development lab. Here he will be responsible for heading up 5G research for the South Korean tech giant.
The Samsung Electronics Research Institute (SERI) is based in Staines, just west of London, where it specialises in mobile phones and digital TV software.
Warren is the former senior director of technology at the GSM Association (GSMA), where he was widely credited with leading the development of a single unified voice over LTE (VoLTE) standard. This harmonised the technology for the placing of high-quality voice calls over higher capacity 4G networks.
Despite having now taken on the task of developing 5G technology, Warren is known to be skeptical of some of the promises that are being made about the next-generation mobile network. For example, in relation to the widespread predictions that 5G will be a core component of the driverless car revolution, Warren recently tweeted: "If a car is dependent upon a network, it isn't autonomous. If it only occasionally has to connect to a network, it doesn't need to be 5G."
Having also refuted potential use cases like remote surgery, Warren previously told Global Telecoms Business that initial 5G innovation should come in the form of alternative pricing models. He said: "Instead of putting a price on connection, operators can think about charging based on what we use. If operators want a good play on data analytics, they can monetise that data to capture the IoT space."
Warren has warned in the past that "5G is the first G where the brand has been used ahead of any tech definition". As Head of 5G Research for SERI, he could have a significant say in establishing that tech definition.
Image credit: Shutterstock