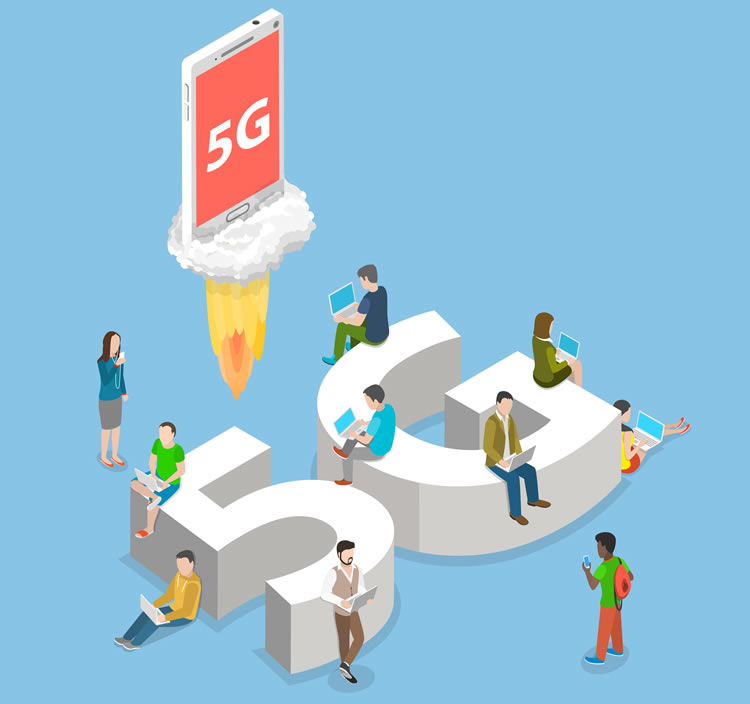 Sky Mobile has announced plans to introduce 5G connectivity to its network by November 2019. The initial rollout will encompass six towns and cities including London, Edinburgh, Cardiff, Belfast, Leeds, and Slough.
A wider national rollout will extend Sky Mobile's 5G network to 20 towns and cities before the end of 2019, with further plans expanding that number to 50 locations by the end of 2020.
Data rollover
The plans will include data rollover via Sky Mobile's Roll feature, which automatically transfers unused data over at the end of each month into a customer's virtual piggyback. There, rolled data can be kept for up to three years and used whenever needed. Uniquely, it can also be exchanged for money off new phones, tablets, and accessories.
Mix is another of Sky Mobile's features focused on making data allowances more flexible, allowing you to easily change the allowance up or down each month to match how much you use, without changing contracts.
Alongside Roll and Mix are flexible contracts in the form of Sky Mobile's Swap plans which allow customers to update their phone every year or every two years (depending on the plan) without changing contracts. Such flexibility is sure to endear itself to customers keen to start early with 5G while wishing to retain the option of switching to a potentially superior device earlier than most contracts offer.
One 5G phone at launch
Initially, Sky Mobile will offer only one 5G phone - the Huawei Mate 20 X 5G with more 5G ready handsets to be included later in the year including the ever popular Samsung Galaxy S10 5G.
For now, the Huawei Mate 20 X 5G is a solid phone, providing a 7.2 inch OLED display that Sky reckons will be perfect for watching movies and TV shows through Sky apps.
Prices start from £36 per month on Swap24 with an additional £10 a month for an 8GB data allowance and unlimited calls and texts. Bear in mind that all Sky apps offer unlimited streaming without cutting into your data cap.
Further pricing details will be announced closer to Sky Mobile's launch date.