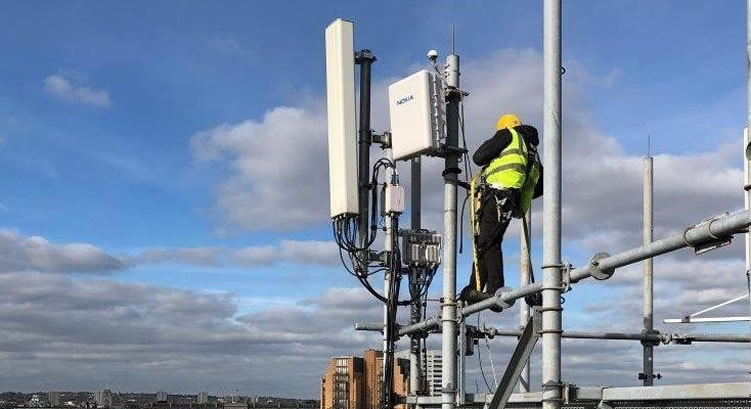 Tesco Mobile has launched its 5G service ahead of schedule, and it starts from a mere £15 per month for a SIM only contract. For pay monthly customers looking for a 5G handset, deals start at just under £30 per month courtesy of the Samsung Galaxy A90 5G.
Tesco's service shares O2's network which means 99% UK population coverage on 4G and also means 5G coverage across 24 cities in the UK. These include locations such as Belfast, Cardiff, Edinburgh, London, Manchester, Newcastle, Liverpool, Bristol, and more. Plans are afoot for such coverage to expand to 50 locations in time for the summer, including Bournemouth, Cambridge, Milton Keynes and Wolverhampton.
During the launch, Tom Denyard, CEO at Tesco Mobile said, "today marks an exciting step for Tesco Mobile as we bring the latest technology to our customers. We've taken the time to be in a position to offer great value tariffs, making 5G accessible to everyone - all with the added perks of being part of the Tesco family."
Tariff comparisons
It's a fair point given pay monthly tariffs start at £29.99 per month with even the Samsung S20 5G tariffs starting at £38.49 per month with 5000 minutes, 5000 texts and 5GB of data. It's worth noting you are tied into a 36 month contract though, rather than the more standard 24 month length of other providers. For those looking for a SIM only 5G tariff, £15 per month offers the same deal for 12 months.
In comparison, providers like EE start at £39 per month for the Samsung Galaxy A90 5G although they do provide more minutes, texts, and data, and Three offers the same phone at £33 per month, although again with more minutes and texts. Still, if you simply want to get on board the 5G hype train at a low cost, Tesco's deals will certainly appeal. For many, 5000 minutes and texts will be more than enough.
Regular Tesco shoppers will also be pleased to see that they can use Clubcard points to get money off their phone purchases, with subscribers to Clubcard Plus gaining double data every month too. You also get 1 point for every £1 on your mobile bill which is likely to add up nicely for many.
All the Tesco Mobile 5G SIM deals are available from our price comparison site.