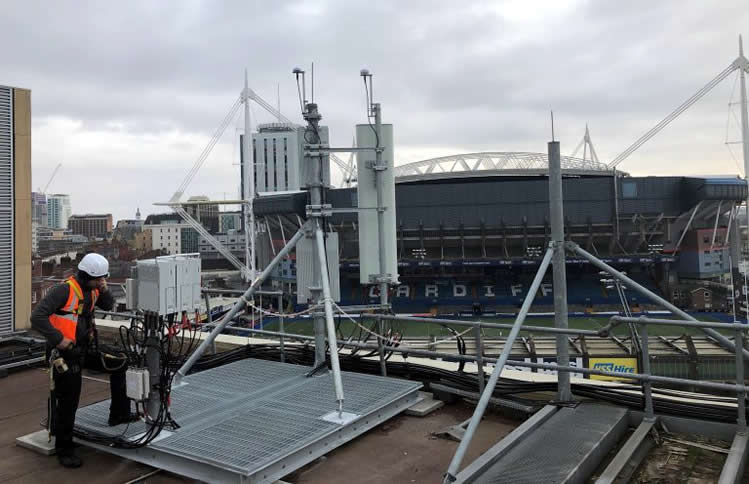 Vodafone customers can now access 5G in 15 towns and cities in the UK and 55 towns and cities in Europe, thanks to the operator's latest network expansion.
The operator launched 5G services earlier this month on July 3 in seven cities: Birmingham, Bristol, Cardiff, Glasgow, Manchester, Liverpool and London. And now, Vodafone has expanded 5G availability to eight more towns: Birkenhead, Bolton, Gatwick, Lancaster, Newbury, Plymouth, Stoke-on-Trent and Wolverhampton.
While 5G is only available in some parts of these 15 towns, full UK coverage will take years to achieve.
Vodafone also announced that it is broadening its 5G roaming footprint with the addition of 20 towns and cities across Germany to the 35 places already on the European roaming network, which the operator said would go live soon. Business users and consumers will be able access 5G in 55 locations in Germany, Italy, Spain and the UK without incurring additional fees.
Useful read: Vodafone 5G coverage and roll-out
Vodafone UK Chief Executive Officer Nick Jeffery said: "Vodafone's global presence means we can provide our consumer and business customers with 5G in more destinations than any other UK provider. Combined with our new unlimited data plans, we are offering customers the best roaming experience ever. They won't have to hunt for Wi-Fi or rely on often expensive and slow hotel connections; they can use their 5G smartphones to enjoy faster roaming."
To unlimited and beyond
Vodafone differentiated its 5G network launch with the introduction of unlimited data plans, 5G roaming as well as not charging more for 5G than it does for 4G services. Customers can use the new unlimited data plans when roaming over 5G and notes that Vodafone Unlimited is also available on 4G in 77 locations globally.
Vodafone has announced plans to add 5G coverage to seven more towns this year: Blackpool, Bournemouth, Guildford, Portsmouth, Reading, Southampton and Warrington. But it has not yet revealed 5G coverage plans for 2019 and beyond.