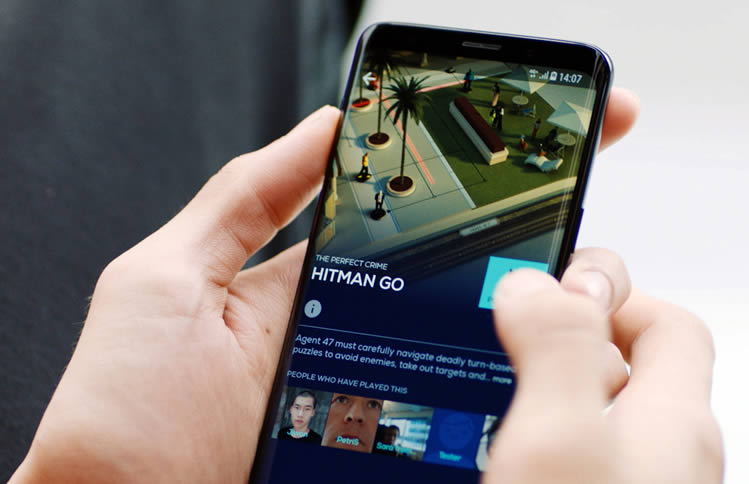 Hatch has just launched its premium cloud-gaming service in the UK, alongside Vodafone's 5G launch. So 5G customers on Vodafone and elsewhere will be able to use all that speed to stream premium games.
But while all you need is a 5G or Wi-Fi connection, if you happen to be on Vodafone 5G you'll also get the full Hatch Premium service free for three months, before the £6.99 monthly subscription kicks in.
Hatch describes itself as "the world's first cloud-based mobile gaming platform" and it's something we've written about before. It offers over 100 premium mobile games, such as Monument Valley, Angry Birds and Crashlands, and even a Hatch original dubbed Arkanoid Rising.
All of the content, none of the waiting
Subscribing to Hatch Premium gets you access to the entire library at no extra cost, and because you're streaming the content you don't need to wait for it to download, you can just instantly get playing. Similarly, there are no updates to worry about, and nor are there adverts or in-app purchases.
Hatch additionally has live leaderboards and tournaments built in, as well as the ability to connect with friends, so you can potentially get even more out of the games than if you'd just bought them. Plus, the service includes Hatch Kids, which is a safe gaming space for children.
Max Taylor, Consumer Director at Vodafone UK, said: "We're delighted to be teaming up with Hatch and give our customers the opportunity to game over 5G - straight from the cloud. 5G gaming is really exciting with no lag and instant reaction times giving you a real advantage."
By leveraging the power of 5G to play these games you also won't need a powerful handset – though right now every 5G phone is powerful anyway, so this is more a benefit that will come into play down the line.
Even now though, this looks to be a great early way to see some of the real benefits of 5G, beyond just loading websites faster.