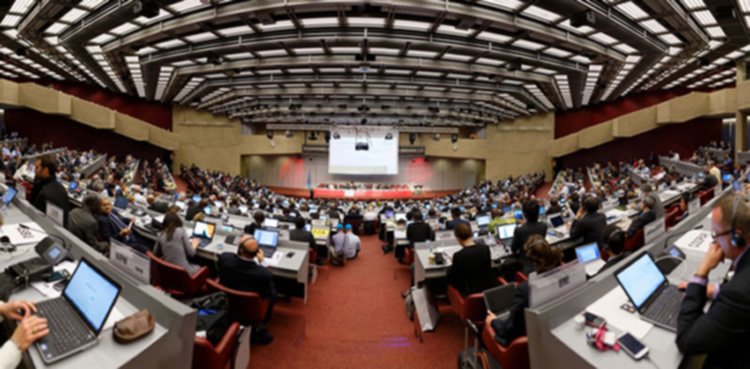 The International Telecommunication Union (ITU) World Radiocommunication Conference 2015 (WRC-15) has proven eventful, as it's led to the agreement by governments of three new globally harmonised spectrum bands.
First up 200MHz of the C-band (3.4-3.6GHz) has been allocated globally to meet capacity requirements in urban areas.
The conference also saw the agreement to globally harmonise the L-band, which is a mid-frequency band of 1427-1518MHz, which should provide a combination of strong coverage and high capacity.
Then there's the 700MHz band (694-790MHz), which is moving from a regionally harmonised band in the Americas and Asia Pacific to a global one, making it available in Europe, the Middle East and Africa too.
While not global, many countries are also seeking to use sub-700MHz spectrum, especially 610-694/698MHz, for mobile broadband. Some legacy television services currently use these bands, but the GSMA notes that they can be delivered far more efficiently using less spectrum and that in any case video content is increasingly being accessed via mobile devices.
John Giusti, Chief Regulatory Officer at the GSMA, has commended these decisions, saying: "We welcome the decisions taken at WRC-15 to identify critical new spectrum to secure the future of the mobile internet.
"After weeks of intense treaty negotiations, governments agreed three new globally harmonised spectrum bands, representing a major step forward in meeting the growing demand from citizens worldwide for mobile broadband.
"Global harmonisation of spectrum bands through the WRC process is key to driving the economies of scale needed to deliver low-cost, ubiquitous mobile broadband to consumers around the globe."
It's a major milestone, but more spectrum is set to be identified at WRC-19, this time in high-frequency bands above 24GHz, which could also be key to 5G and help bring about the hyper-connected society we're already heading towards.