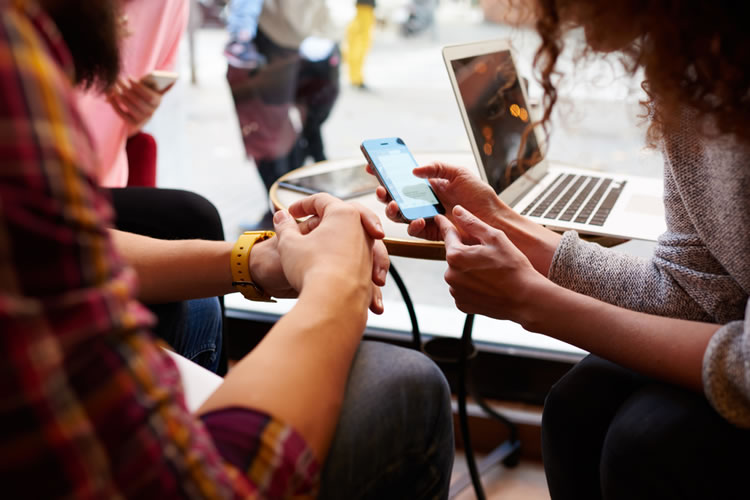 Updated 19th December 2018
O2 has come out of the first 5G spectrum auction with more winnings than any rival, putting it in a strong early position for 5G.
On top of that it's working to strengthen its current network as well as trialling 5G technologies and it's even revealed roughly when it plans to launch a live 5G network.
Read on for full details of all this and more, so you can get a complete picture of O2 5G in the UK.
Network and launch plans
Network
O2 has around 99% UK population coverage with 4G, which suggests that by the time 5G arrives that figure will be more or less 100% and that's important, as early 5G won't be available everywhere and could sometimes fall back on 4G infrastructure, so with O2 you should get a solid experience in those early days.
O2's widespread 4G coverage also suggests that it will have a similar goal for 5G – though note that every other UK network also now has widespread 4G, so this isn't unique to O2.
One advantage O2 might have over rivals though is its network of 15,000 Wi-Fi hotspots. With 5G – particularly in the early days – likely to work in combination with other network types, having access to free Wi-Fi could be beneficial to O2 customers.
O2 is also working to strengthen its network even ahead of a 5G launch. You'll find full details of that below, but in short, it's both installing small cells and adding dark fibre to its network.
Spectrum holdings
O2 won 40MHz of 3.4GHz spectrum at Ofcom's 5G spectrum auction, paying £317,720,000. Its 40MHz of 3.4GHz spectrum covered the 3500MHz – 3540MHz part of the band and the amount it acquired is more than Three and equal to EE, with only Vodafone acquiring more in this band.
But O2 also won all 40MHz of the 2.3GHz spectrum that was being auctioned, at a cost of £205,896,000. The 2.3GHz spectrum is immediately useable, while the 3.4GHz band will be useful for 5G.
Immediately useable spectrum

3.4GHz held
3.4GHz allocation
Total spectrum held

126MHz

40MHz
3500-3540Mhz
166MHz

Note: 'Immediately useable spectrum' refers to spectrum in various bands that can be used now for 4G, 3G and 2G. O2 holds spectrum in the 800MHz, 900MHz, 1.8GHz, 2.1GHz and 2.3GHz bands.
These combined winnings almost double O2's total spectrum holdings, though some networks still have more.
However, there's set to be more 5G spectrum auctions, with spectrum in the 3.6GHz - 3.8GHz bands and the 700MHz band planned for release, followed potentially by spectrum in other bands, which Ofcom will discuss at WRC-19, so O2 will have the chance to increase its holdings.
Launch plans
O2 has revealed that it won't commercially launch 5G before 2020, but it's gone a step further, branding any network's pre-2020 launch as '5G lite', because it will be using 'non-standalone' architecture.
However, even once O2 does launch it might rely on similar technologies, as an O2 spokesperson said: "Everyone in the world (including O2 in the UK) is expected to deploy 5G using a 'non-standalone' architecture to start with but it's the 'standalone' version which comes after that and will offer the complete 5G experience."
So in other words, you might be able to get 5G in 2020 – or even earlier if you opt for a different network – but the experience and capabilities will probably improve in the years following launch.
Of course, we'd expect 5G roll outs to be gradual, just like 4G was, meaning that initially only a few cities will probably have access to it, with other places getting upgraded over time – and rural areas likely left until last in general.
That's just speculation, but it would make sense for O2 and other networks to initially focus on population centres. And there's a chance the roll out will be faster than 4G was, as 5G is clearly important to the network, given that in a report it's found that 5G could lead to £6 billion a year in productivity savings.
We don't know which cities will be the first to get O2 5G, but its 4G network started in London, Leeds and Bradford, so it's possible that those three will be first in line again. Certainly, London is likely to be.
Current trial and development activities
5G trials
O2 is launching a 5G testbed at the O2 Arena. Initially, 5G will be available in the O2 blueroom VIP bar, but by the end of 2020 the network aims to blanket the entire arena in 5G.
Visitors to the O2 Arena will be able to enjoy 5G demonstrations of things like virtual reality, augmented reality and live streaming applications.
But the testbed won't just be aimed at members of the public, as O2 has also invited every FTSE 100 company in the UK to participate in its 5G trials, in the hopes of understanding better which processes and use cases would benefit the most from 5G technology.
O2 has also launched two Massive MIMO (multiple-input multiple-output) trials in King's Cross and Marble Arch. This tech can make network's more efficient and is set to be a key component of 5G.
Plus, O2 is also running a trial of Li-Fi technology, which it says is part of its network trials towards launching 5G.
We expect O2 will hold more 5G trials ahead of launch and we'll update this page as soon as we hear about them.
Other development activities
O2 has spent £80 million installing a network of around 1,400 small cells across Greater London and will be working with Arqiva to install 300 more. Small cells can boost signal indoors and out, and are expected to be vital to any 5G network.
And it looks as though Zayo Group Holdings (a bandwidth infrastructure company) will be providing O2 with 1,100 miles of dark fibre to connect some of the network's data centres.
On that note, the network has also partnered with SSE Enterprise Telecoms to use fibre to connect its cell sites and masts in London. This is another infrastructure upgrade that could really help with 5G.
O2 is also helping to carry out driverless car trials between Oxford and London. The trials are taking place on existing technology, but 5G is likely to be the thing that helps driverless cars take off, so O2 should have some early expertise.
Similarly, O2 is working to launch a region-wide 5G testbed in the midlands, which among other things will be used for autonomous vehicle trials.
Prior to all this, the network conducted a study into the likely effects of 5G on the post-Brexit economy. The study concludes that the UK is set to reach a 'tipping point' by 2026 that will see the economic benefits of 5G overtaking those of fibre broadband.
By that point the study claims that "national 5G infrastructure will directly contribute an additional £7 billion a year to the UK economy". It's worth pointing out that this economic impact will be achieved just six years on from 5G's initial rollout, which represents twice the speed that fibre broadband took to make a similar impact.