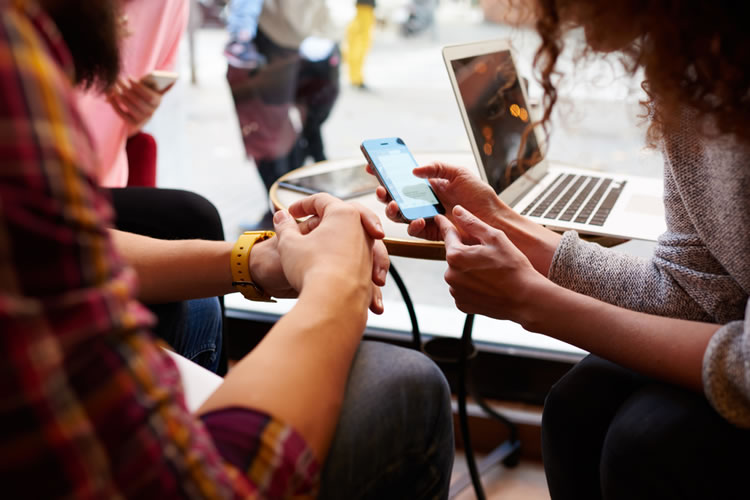 It's fair to say that UK mobile operator O2 hasn't been the strongest performer during the current 4G era. For the first half of 2016, analytics firm RootMetrics rated O2 last out of the four main UK networks in terms of reliability, data, call and text performance, as well as overall.
However, there's plenty of reason to hope that O2 will have a major say in this country's adoption of the 5G network standard when it starts rolling out in 2020.
Here's a brief look at what O2 has been doing and saying with regard to 5G adoption.
Why O2 is uniquely positioned
O2 is the second biggest mobile network operator in the UK after EE and ahead of Vodafone and Three. As such, it's in a strong starting position to really push 5G in the UK.
What's more, despite being behind EE, O2 has one major advantage that could see it making up considerable ground during the 5G era.
Ofcom is planning a 5G auction for later this year, which will see it dividing up 190 MHz of high capacity spectrum in the 2.3 GHz and 3.4 GHz bands to the UK's mobile networks. What's interesting is that EE will not be allowed to bid on the so-called 'immediately useable spectrum' - that's the 2.3GHz band - because it already owns a considerable 45% of that spectrum.
This will give O2 the opportunity to buy its way into 5G contention, granting it a much stronger presence than it currently enjoys with 4G.
O2's 5G ambitions - watch out BT
We haven't heard as much about O2's initial 5G planning as we have with certain other networks, but that's not to say it hasn't been carrying out extensive research into the matter.
The network recently conducted a study into the likely effects of 5G on the post-Brexit economy. The study concludes that the UK is set to reach a 'tipping point' by 2026 that will see the economic benefits of 5G overtaking those of fibre broadband.
By that point the study claims that "national 5G infrastructure will directly contribute an additional £7 billion a year to the UK economy". It's worth pointing out that this economic impact will be achieved just six years on from 5G's initial rollout, which represents twice the speed that fibre broadband took to make a similar impact.
Mark Evans, CEO of O2, said: "Mobile is the invisible infrastructure that can drive the economy of post-Brexit Britain. The future of 5G promises a much quicker return on investment than fibre broadband, and a range of unprecedented benefits: from telecare health applications to smarter cities to more seamless public services."
This ties in neatly with comments made by Dav Sandher of Telefónica (O2's parent company) towards the end of last year when he said: "5G could mean we're always connected and don't have to rely on jumping from one wifi hotspot to another".
O2 would appear to see 5G as more than just a supplementary service to traditional broadband services. Rather, it sees 5G as a potential rival. Given that O2's biggest rival EE is owned by BT - the biggest fibre broadband supplier in the UK - it's not hard to see why that might be an appealing angle to take.
O2's view on the 5G auction
We've mentioned already that O2 has a major opportunity with this year's 5G auction in light of the restrictions that will be placed on EE. However, O2 is calling for Ofcom to go even further with its pro-competitive measures.
O2 has called for a cap on overall spectrum ownership of 35 percent, and it also wants Vodafone, which holds the second largest proportion of spectrum (28%), to be restricted to no more than half of this frequency.
Regardless of whether Ofcom decides to accept any of these proposals, O2 is clearly hoping to play a much bigger role in the UK's 5G future than it has managed with 4G in the present.
What O2 says about the 5G future
What's O2's vision for 5G beyond 2026? The company predicts far-reaching benefits, from enabling smartphones with longer battery life to empowering the smart cities of the future.
Dr Mike Short CBE, Vice President, Telefonica said: "From a consumer point of view I think 5G offers all sorts of options. There'll be much more flexible working, so if they live in a smart home the ability to live and work and be educated at home will be much more readily available. I think things like smart cities will mean they'll be better informed before they go into a smart city, whether it be parking, or congestion, or accident avoidance."
Dav Sandher, Head of Product Marketing, Telefónica UK said: "Phones and other devices will evolve. It's not just policy makers and mobile networks looking forward to 5G. Handset manufacturers are also part of the 5G shake-up. You can expect these handsets to have longer battery lives too, if the current GSMA criteria for 5G devices are met, meaning faster browsing for longer without the need for a midday charge."