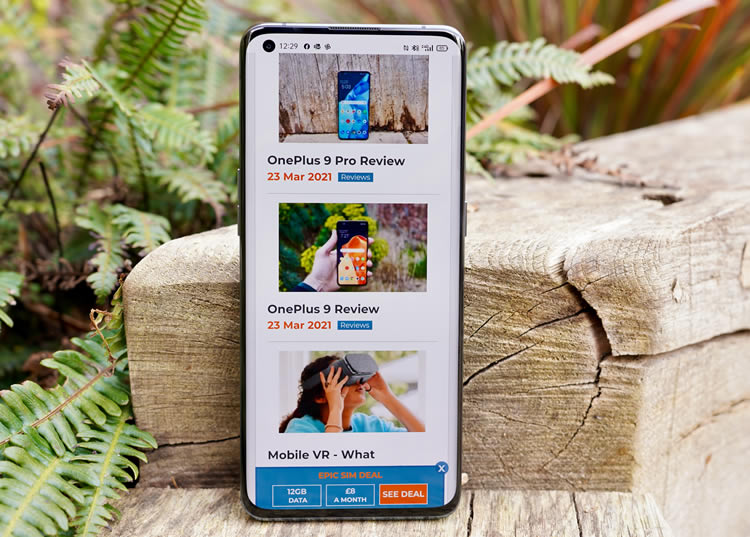 | Pros | Cons |
| --- | --- |
| Uniquely sleek design | ColorOS is a little clunky |
| Beautiful 120Hz QHD display | Expensive |
| Great ultra-wide camera | Battery life not the best |
Verdict
A flowing design and an equally fluid display lead Oppo's latest big for flagship supremacy, alongside a supremely balanced camera system that takes genuinely stunning ultrawide shots. A hefty price tag and somewhat gauche software drop it just behind the leading pack, but it remains an appealing alternative pick.
Full Review

Specifications

Specs
Full Review
Intro
Last year's Oppo Find X2 Pro represented the Chinese brand's first major statement in the UK, with a package that included flagship specs and a stunning design. We were duly impressed
Now the Oppo Find X3 Pro is here, and Oppo hasn't been content to rest on its laurels. This is no cynical rehash or minor evolution, but rather a completely fresh high-end phone with a bold new design.
At a price of £1,099, though, it isn't cheap. The OnePlus 9 Pro, with which the Oppo Find X3 Pro shares several common elements, can be had for hundreds of pounds less. So what does Oppo have up its sleeve to distinguish its latest headliner.
Screen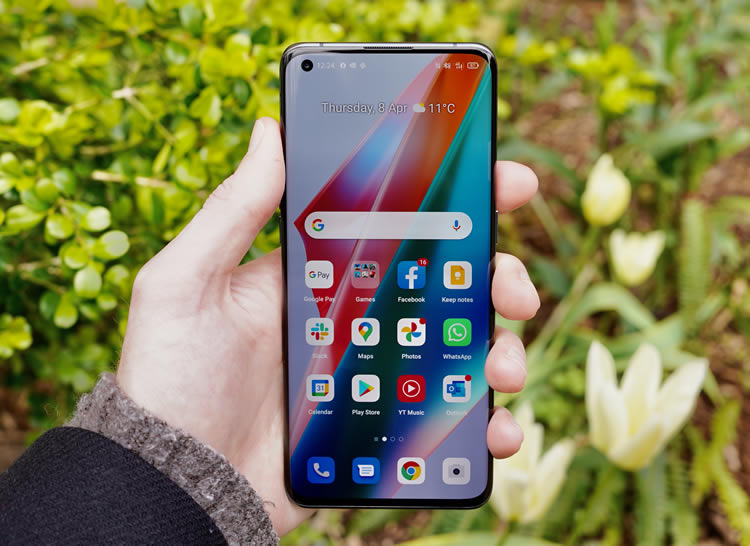 We've just mentioned that the Oppo Find X3 Pro shares some common elements with the OnePlus 9 Pro, and that includes a display. They're very much one the same, barring a few quirks. And that's no bad thing.
This is another sublime 6.7-inch AMOLED, capable of outputting a super sharp QHD resolution and a silky smooth 120Hz refresh rate at the same time. Thanks to LTPO technology, that refresh rate can be intelligently varied from 5Hz to 120Hz depending on the task, which helps save battery.
The OnePlus 9 Pro seems to have the slight edge with a touch sampling rate of up to 360Hz - the Oppo can 'only' hit 240Hz. That will really only be of concern to serious gamers, though.
Oppo claims that this is the first phone to be able to capture and display 1 billion colors. The 'capture' part of that equation relates to the camera, but on the display side you're getting a display with bags of dynamic range, from darkest black to brightest white, with plenty of punchy reds and greens in between.
Indeed, it's so punchy that you might want to rein it in a little, if you're used to a more muted or naturalistic picture. Oppo's display settings will let you do just that. It gets plenty bright too at 1300 nits, although that's behind the Samsung Galaxy S21 Ultra's 1500 nits.
Design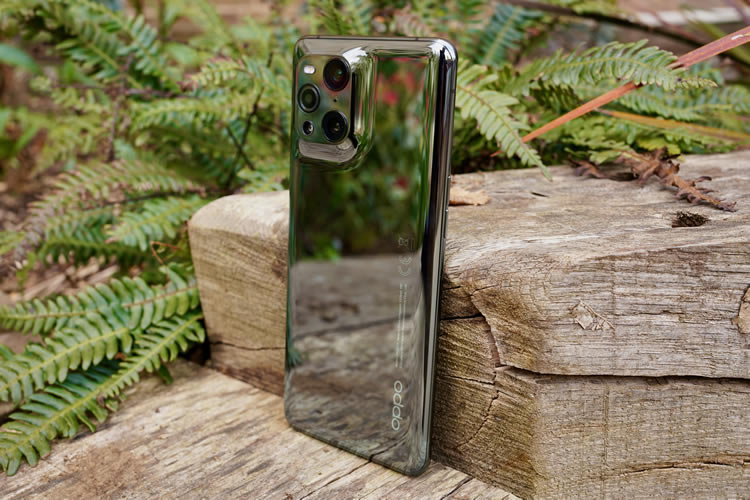 While other manufacturers rest on their design laurels, Oppo has forged its own distinct path. The Oppo Find X3 Pro doesn't look quite like any other phone, from the rear at least.
You don't get the vegan leather and ceramic finish options of the Oppo Find X2 Pro, but you do get a single sweep of glass that gradually bulges up to encompass the camera unit. It's quite the engineering feat, and is an elegant solution to the issue of having a whopping great camera module.
It feels more slender than its 8.26mm thickness suggests, and 193g isn't overly heavy for such a large device.
The top and bottom of the shiny aluminium frame flatten out a little, but otherwise this is a deeply curvaceous device. The display melts away at the sides, and we did encounter the odd non-responsive moment where our palm seems to be making contact with the very edge.
Here in the UK there only seems to be the one colour available, which is our Gloss Black model. Elsewhere it's available in Blue, White, and Cosmic Mocha.
Unfortunately this is a bit of a fingerprint magnet, much like the OnePlus 9 Pro.
Power
There aren't many surprises on the performance front, with the Oppo Find X3 Pro packing Qualcomm's Snapdragon 888. That's the same chip that powers the OnePlus 9 Pro and the Xiaomi Mi 11 Ultra.
It's just about as fast a chip as you can get right now in Android terms, and this is backed by a meaty 12GB of RAM. Sure enough, the Oppo Find X3 Pro feels extremely fast and smooth.
Interestingly, the benchmark scores we got from the Find X3 Pro don't quite match up to those of the OnePlus 9 Pro. This could be a software quirk, or perhaps even better optimisation from the OnePlus. But it doesn't really have a bearing in general use.
High end games still run extremely smoothly, and general navigation through the OS takes advantage of that smooth and responsive display. We did notice a touch of slowdown when scrolling left onto the Google Feed, but this seems to be an issue with Oppo's Color OS UI, as we've experienced the same thing on other recent Oppo phones running on different hardware.
Camera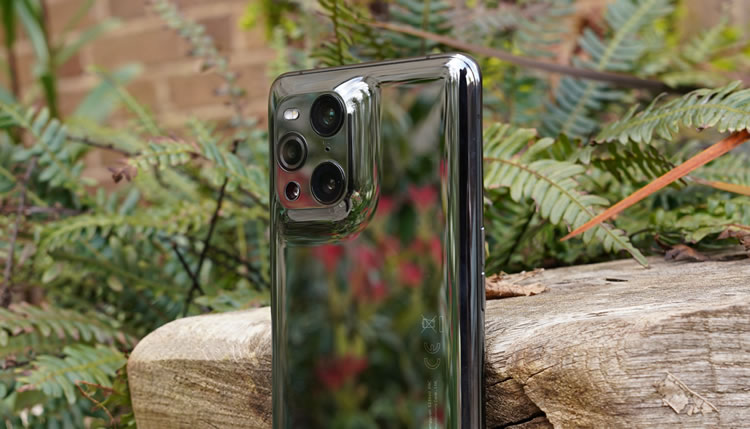 The Oppo Find X3 Pro takes a unique approach to its camera offering. Rather than going all in on its main sensor like the 108MP Samsung Galaxy S21 Ultra, it places the onus on balance.
To that end you get the exact same 1/1.56" 50MP IMX 766 sensor for both the main wide camera and the ultra-wide camera. The result is a level of consistency, both in terms of colour reproduction and detail, that you don't really get elsewhere.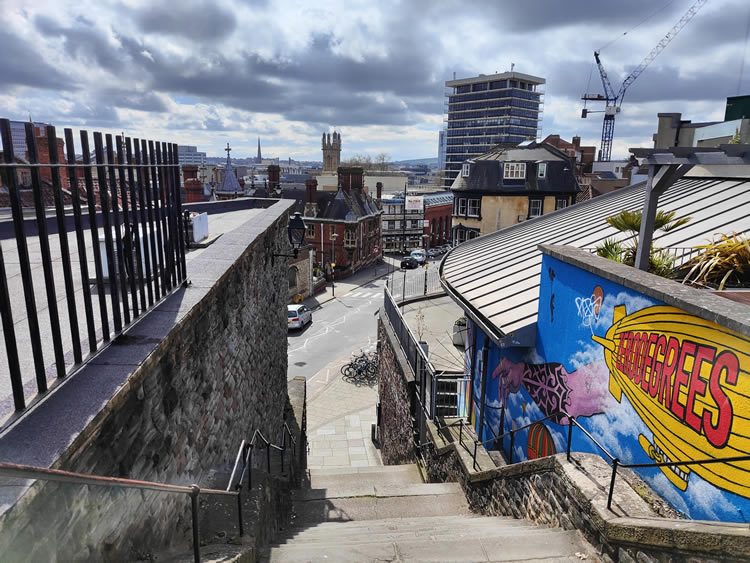 In terms of the quality of those shots, they're very good indeed, with plenty of detail and vibrant colours. Oppo goes the Samsung route with exaggerated, punchy colours that can occasionally ring a little false.
Elsewhere Digital Overlap HDR (DOL-HDR) technology helps improve HDR shots, with less ghosting than usual in the shadows. You also get a Night mode that's generally decent, if a little inconsistent.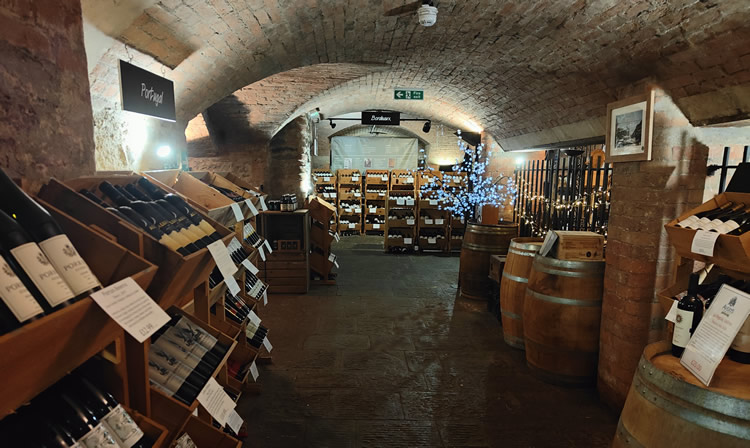 Taking like for like shots with the OnePlus 9 Pro, the latter's are far more natural looking and muted. Conversely, the Oppo's shots have more dynamic range, with deeper shadows and brighter whites, occasionally going too far in either direction. In short, the OnePlus 9 Pro goes for more of a natural balance, while the Oppo Find X3 Pro goes for a more pronounced sense of contrast in keeping with its promise of shooting and displaying up to 1 billion colours.
The Oppo Find X3 Pro also has a 13MP f/2.4 2X telephoto lens, but you lose the periscope lens of the Find X2 Pro (not to mention the Samsung Galaxy S21 Ultra) with its extreme zoom potential. A 3MP Microlens Camera, offering 60x magnification extreme close-ups, is an unsatisfactory replacement.
Features
We've already mentioned Oppo's headline claim to be the first phone to be able to capture and display 1 billion colours. This is a phone that's all about capturing and displaying vibrant colour, and it does so exceptionally well.
Oppo's Color OS 11.2 continues that colourful theme, but not always with the same degree of poise. This is a particularly gaudy take on Google's Android 11 OS, and it lacks the poise, class, and fluidity of OnePlus's Oxygen OS or the Pixel 5's stock Android.
It is highly customisable, though. You'll be able to fine tune your experience to an impressive degree, with plenty of home screen layout options, gesture shortcuts, and themes to choose from.
You also get a speedy, reliable in-display fingerprint sensor situated a little lower on the screen than you might be accustomed to.
Battery life, memory and connectivity
The Oppo Find X3 Pro's 4,500 mAh battery matches that of the OnePlus 9 Pro, but drops well behind the Samsung Galaxy S21 Ultra on 5,000 mAh.
Its stamina isn't an area of concern by any means, but nor did it particularly impress us. You'll get through a day of regular mixed use without any issue, but power users might find themselves sweating a little before bed time.
At the end of a long day, with 4 hours 30 minutes of screen on time - what we'd call moderate usage - we were left with around 30% in the tank. That's about the same as the OnePlus 9 Pro, which is unsurprising given the level of component crossover here.
Recharging is similarly quick. Like the OnePlus 9 Pro, Oppo has bundled its latest flagship with a 65W wall charger, which can get you up to 40% in just 10 minutes. That's way faster than Samsung's 25W peak, and you'll have to provide the latter yourself too.
Fast 30W wireless charging is also supported here, which is extremely rapid - albeit not as fast as the OnePlus 9 Pro's 50W option. You'd have to splash out on an expensive specialist charger to take advantage of such wireless speeds though, so it's not a massive advantage.
Oppo gives you a single storage option of 256GB. This will be enough for the vast majority of people, we suspect, but we would have liked a 512GB option like you get with the iPhone 12 Pro Max and the Samsung Galaxy S21 Ultra. Especially as, like those phones, there's no microSD slot.
5G connectivity is pretty much a given in any modern flagship phone, and it's here as expected. If you have the coverage in your area, you'll experience breathtaking connection speeds.
Verdict
The Oppo Find X3 Pro is another formidable flagship option for 2021. Its display, power, and camera system are competitive with the very best, while its sleek design stands out from the crowd.
If you're someone who takes as many landscape shots as they do regular close up snaps, then the Oppo Find X3 Pro's well-rounded camera system could be the clincher - provided you like Oppo's exaggerated, punchy colour science.
Oppo's custom UI isn't the cleanest or most appealing, however, and the fact that the OnePlus 9 Pro is so much cheaper for a phone of equivalent quality makes us question the Find X3 Pro's value. It's very good indeed, but perhaps a little overpriced.
Specifications
Camera: 50MP wide, 50MP ultrawide, 13MP telephoto, 3MP macro

Operating System: Android 11

ColorOS 11.2

Internal storage: 256GB

Expandable storage up to: NA

Processor make: Qualcomm

Processor: Snapdragon 888

RAM: 8/12GB

Screen size (inches): 6.7

Resolution: 1440 x 3216

Pixels per inch (PPI): 525ppi

Battery capacity (mAh): 4500

Colours: Gloss Black

Dimensions (mm): 163.6 x 74 x 8.3

Weight (g): 193