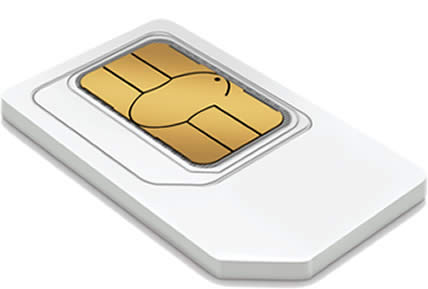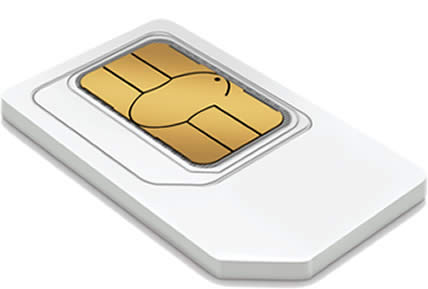 EE Unlimited Data SIM Only
Great unlimited data SIM only deals with EE
Every deal is loaded with 5G data included
Our recommended deals are the overall best value
Overview
EE unlimited data SIM
5G and unlimited data are a perfect pairing, as this lightning-fast network technology makes it easy to bust through your data allowance. While 5G doesn't actually use more data than 4G, it makes it far more viable and tempting to download massive files and stream in 4K quality.
So to make the most of 5G you need an extremely high data allowance – or better yet, an unlimited one. Thankfully, EE offers 5G with unlimited data, and we've covered everything you need to know about it below.
From the available plans to fair usage restrictions, roaming terms and more, here's everything you need to know about 5G unlimited data on EE.
What plans are available with unlimited data?
| Plan type | Unlimited data offered? | Duration |
| --- | --- | --- |
| SIM-only | | 12 or 24 months |
| Pay monthly | | 24 months |
| Home broadband | | 18 months |
| Mobile broadband | | 24 months |
| Data-only | | 1, 12 or 24 months |
| Pay as you go | No | N/A |
EE offers unlimited data on both SIM Only plans (in 12 or 24-month durations) and Pay Monthly plans with a phone. You can also get unlimited data on a data-only SIM plan (of 1, 12 or 24 months), and you can get it with mobile broadband and home broadband devices.
In other words then EE offers unlimited data on just about every possible plan type other than Pay As You Go.
SEE EE UNLIMITED DATA
Why choose EE unlimited data
There are lots of great reasons to choose an EE unlimited data plan, starting with the network's coverage. It was the first UK network to offer 5G, so it's had more time to grow its 5G coverage than rivals, and it's made good use of that time, with 5G now being available in loads of towns and cities, while more are getting it all the time.
Its 4G coverage is even better, so if you can't get 5G where you are, then you'll probably at least get 4G, with 5G sure to arrive eventually.
Beyond that, EE also offers some perks on its unlimited data plans, such as Smart Benefits. These are available on select plans and let you choose between one and three benefits that you can access at no extra cost for the duration of your contract. The benefits are as follows:
Netflix, BT Sport, Apple Music, Xbox Game Pass Ultimate, Microsoft 365, and a Roam Abroad Pass (which lets you roam in lots of countries at no extra cost).
If you have an All Rounder plan then you can choose one Smart Benefit, while Full Works for Android plans come with three. There are also Full Works for iPhone plans, which instead include Roam Abroad and Apple One (a combined subscription granting access to Apple Music, Apple TV Plus, and Apple Arcade, along with 50GB of iCloud Plus storage).
Plus, EE also allows data sharing, which means that if you have multiple plans on your account (as you might if the rest of your family is using EE for example) then you can share your data with the other plans.
If you get a handset on an All Rounder or Full Works plan, then you'll also get access to Upgrade Anytime – a perk which allows you to upgrade to a new handset at almost any point in your plan (though in the first year this will cost money to do).
Finally, you can also benefit from both Wi-Fi Calling and 4G Calling on EE, which isn't something every network offers. That means if there's only 4G coverage, or even no coverage at all but a Wi-Fi connection, then you can still call and text as normal.
Are there any fair usage restrictions?
| Fair usage in the UK | Fair usage abroad |
| --- | --- |
| 600GB per month | 50GB per month |
| No more than 11 tethered devices | |
There are minimal fair usage restrictions on EE's unlimited data plans. In the UK, EE says the only real restriction is that your plan must be for personal use. In practice, it defines that as under 600GB of data used each month, and fewer than 12 devices regularly tethered at once. Exceed those numbers and the network reserves the right to apply traffic management controls or move you to a more suitable plan.
Outside the UK, EE has a 50GB roaming cap, so you can only use that much data each month while roaming abroad without incurring extra charges. That cap though is more generous than a lot of networks.
Are there any speed restrictions?
Some plans – known as Essentials plans – cap your speeds at 100Mbps. But EE's other unlimited data plans (namely the All Rounder and Full Works plans) don't. The names of the plans aren't always evident on EE's site, but if there's a speed restriction it will be clearly labelled.
Is unlimited tethering included?
Yes, you can tether as much as you want on EE's unlimited data plans. The only restrictions are the same ones as in its general fair usage policy, meaning you shouldn't use more than 600GB of data in a month, and nor should you regularly tether 12 or more devices.
Can unlimited data be used abroad?
No, you can't use unlimited data when abroad, but you can use up to 50GB per month, which is still a generous allowance compared to many UK networks. Use over this level is liable to lead to extra charges.
Is 5G data included?
Yes, all of EE's unlimited data SIM Only plans come with 5G included, as do plans that come with a 5G phone or other 5G device (such as a 5G home broadband router).
Are unlimited plans available with a multi-plan discount?
Yes, EE offers a multi-line discount, meaning you can add additional SIMs – including unlimited data ones – to your account at a reduced price. You'll get a 20% discount off additional SIM-only and data-only plans, and a 10% saving on additional smartphone and tablet plans.
Can I gift data on an unlimited plan?
Yes, if you have an account with multiple plans then you can gift data to the other plans on the account.
Alternatives
| 5G network | Unlimited 5G data offered? | Plan types with unlimited 5G |
| --- | --- | --- |
| Three | | Pay Monthly, SIM Only, PAYG, home broadband, data-only |
| Vodafone | | Pay Monthly, SIM Only, PAYG, home broadband, mobile broadband, data-only |
| O2 | | Pay Monthly, SIM Only, data-only |
| Asda Mobile | | SIM Only |
| BT Mobile | No | None |
| CMLink | No | None |
| Giffgaff | | Pay Monthly, SIM Only |
| iD Mobile | | Pay Monthly, SIM Only |
| Lebara | | SIM Only |
| Lyca Mobile | | SIM Only |
| Sky Mobile | No | None |
| Smarty | | SIM Only |
| Tesco Mobile | | Pay Monthly, SIM Only |
| Virgin Mobile | | Pay Monthly, SIM Only |
| VOXI | | Pay Monthly, SIM Only |
EE isn't the only UK network to offer unlimited 5G data. Unlimited 5G data is also available on numerous other networks, including Three, Vodafone, O2, Smarty, iD Mobile, Lebara, Giffgaff, Lyca Mobile, Tesco Mobile, Virgin Mobile, VOXI, and Asda Mobile. However, none of these networks offer the same coverage as EE, so you should check they have coverage where you need it before opting for one.