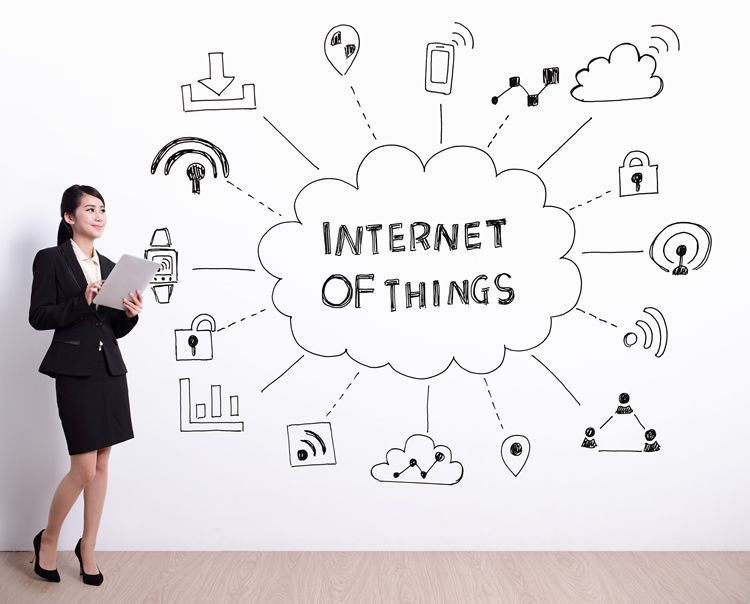 Updated: 13th November, 2018
Narrowband IoT (NB-IoT) is a new low power wide area (LPWA) technology specifically developed for the Internet of Things (IoT), for devices that require small amounts of data, over long periods and indoor coverage.
The 3GPP decided to standardise NB-IoT at its September 2015 meeting and standards were completed in June 2016. The standards were frozen in its Release 13 for LTE Advanced Pro and only essential backwards-compatible changes will now be possible. NB-IoT continues to evolve in later Releases with new features, such as support for multicast and positioning.
Further reading: LTE Advanced Pro guide
What is LPWA?
Low power wide area (LPWA) technologies fill the gap between mobile (3G, LTE) and short-range wireless (eg Bluetooth, WiFi and ZigBee) networks. They are designed for machine communications, to provide connectivity for devices and applications that require low mobility and low levels of data transfer, and will therefore be critical in the development of the IoT.
As the name suggests, they have low power draw and provide wide area coverage. They must also be low cost in order to enable the billions of devices that will be connected in the IoT.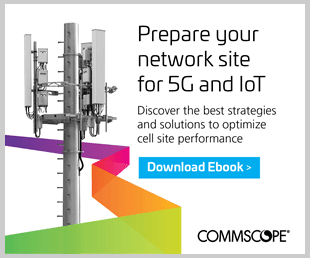 Why NB-IoT?
The term LPWA was coined in 2013. In November 2015 the 3GPP formed a working group to merge Huawei's Cellular IoT (NB-CIoT) technology (developed in partnership with Cambridge-based Neul, which Huawei acquired for a reported $25 million in September 2014, and with Vodafone) and the NB-LTE technology put forward by Nokia, Ericsson and Intel. NB-IoT is the result.
The backing of the world's three largest telecoms infrastructure manufacturers, and the fact that it can it deployed over existing mobile networks and operates in licensed spectrum, ensured strong industry support, and the first NB-IoT standard was finalised in June 2016.
The 3GPP also set standards for two other LPWA technologies for different use cases. NB-IoT specifically targets low throughput IoT applications. It is perceived to have cost and coverage advantages over LTE-M (also known as LTE-MTC), which supports a wide range of IoT applications, including those which are content rich. EC-GSM-IoT (extended coverage GSM-IoT) optimises existing GSM networks for IoT devices through new software deployed over the GSM network. The three are also known as 'mobile IoT or 'cellular IoT' technologies.
Non-standardised LPWA
There are also alternative proprietary LPWA technologies, such as LoRaWan and Sigfox, that are commercially available but which have not been standardised and do not use licensed spectrum. They are covered in detail in a separate guide.
What will NB-IoT do?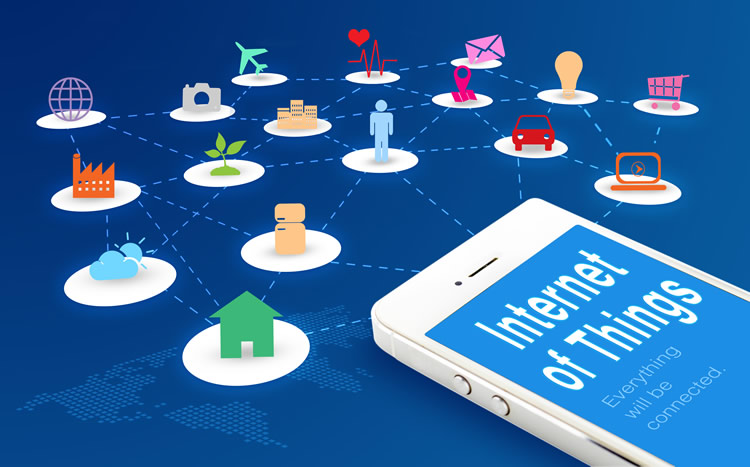 NB-IoT (and other LPWA technologies) will enable the connection of billions of devices in the IoT that will be used in machine-to-machine (M2M, or machine-type communications, MTC, in 3GPP-speak) rather than in human communications. The latter have high throughput and low latency needs, such as conversation, real-time video and music streaming.
In contrast, M2M devices have low data transfer rates and don't need data very often, so NB-IoT handles small amounts of fairly infrequent (but often regular) two-way data.
M2M devices and sensors will be used in a wide range of industries and applications which will require a large number of low throughput devices and where a delay in communications will not result in a material loss of service. One of the early use cases is in energy and water meters, where meters do not need to transmit data frequently or in real time, and can be sited in difficult to reach locations.
This extends to other metering-type applications like smart street lighting and parking applications but the potential use cases go way beyond that. NB-IoT can be used for smart tracking, from global logistics networks to pet monitoring, smart factories to domestic appliances to cows and sheep. There are opportunities in shared bicycle schemes or smart locks in hotel rooms, the list is virtually endless.
Because it uses a network with licensed spectrum, NB-IoT is more secure than non-standardised LPWANs with support for user identify confidentiality, entity authentication, confidentiality, data integrity and mobile equipment identity. It is also less susceptible to interference than unlicensed spectrum LPWA solutions and enables global roaming.
How will it do it?
The main drivers behind the development of NB-IoT (and other LPWA technologies) were to reduce cost (in terms of device as well as deployment) and power consumption, at the same time as increasing coverage and the number of devices that can be connected, compared with cellular and other wireless networks.
M2M devices are typically battery powered and not connected to mains power, so NB-IoT promises to achieve up to 10 years' battery life on a single charge. It incorporates technologies that enable devices to power down when data is not being transmitted, as well as enhanced discontinuous reception (eDRX) to conserve battery life.
NB-IoT is optimised for low throughput, whether over long or short distances, and has optimised data transfer to support small, intermittent blocks of data. Uplink and downlink rates of around 200kbps are supported.
There must be ubiquitous coverage in order for IoT applications to work, with coverage over long distances and deep penetration. NB-IoT must therefore provide coverage of remote and rural areas, hard to reach places such as underground locations, and deep inside buildings. Power spectrum density (PSD) boosting and repetition in NB-IoT can deliver coverage gains of 20dB when compared with GSM networks, enabling about ten times better area coverage.
NB-IoT needs just 200kH of bandwidth (hence the name 'narrowband') which means it can run adjacent to existing cellular networks.
Although the early costs of NB-IoT devices are comparable with GSM and GPRS, as demand picks up that is expected to fall significantly due to the much simpler underlying technology. The 3GPP believes the unit cost will fall to under $5 per module.
Developments in NB-IoT
In December 2015, Huawei, Vodafone and Switzerland's u-blox, which manufactures positioning and wireless semiconductors and modules, conducted what they claimed was the first successful commercial trial of pre-standard NB-IoT. Vodafone and Huawei integrated the technology onto Vodafone's network in Spain, and sent a message to a u-blox module in a water meter. u-blox announced what it claimed was the world's first NB-IO module in June 2016, and Vodafone and Huawei completed the first commercial trial of NB-IoT in September 2016, also in Spain. u-blox continues to update its NB-IoT modules with regular new product releases.
The GSMA NB-IoT Forum aims to facilitate the commercial launch of NB-IoT solutions globally to accelerate widespread adoption, and to promote collaboration between partners to ensure roaming and interoperability. It is headed up by Vodafone's Luke Ibbetson as chair with representatives from Huawei, Deutsche Telekom and T-Mobile US as vice chairs. The parent companies of the three other UK operators are all members. In April 2018, the GSMA released the second version of its NB-IoT Deployment Guide, which includes non-binding guidelines designed to help operators deploying networks and devices to ensure interoperability and smooth roaming. The recommendations were developed by the GSMA NB-IoT Forum based on input from 13 operators deploying NB-IoT networks in over 40 countries in Europe, the Middle East, Africa, South America and Asia Pacific. Operators in North America are more focused on LTE-M.
According to the GSMA, 50 of the 66 commercial mobile IoT networks that had been launched globally as of September 2018 were NB-IoT (the others being LTE-M). The majority were in Europe, led by Vodafone with deployments in nine countries (including South Africa) and T-Mobile with seven. No operator had launched in the UK at that point.
In May 2017, O2 was the first UK operator to publicly confirm it would trial 3GPP-compliant IoT connectivity, with "live trials [in 2017] to gain more practical insight into the technology". It didn't confirm whether it would be trialling NB-IoT or LTE-M and also has local LoRaWAN and Sigfox deployments, and there have been no further developments. Parent company Telefonica is clearly hedging its bets, having invested in Sigfox in February 2015 and two years later striking a global deal to integrate Sigfox technology into its managed connectivity platform. Telefonica has a commercial NB-IoT network operational in Spain but none of its global subsidiaries have followed suit, although trials may well be underway.
EE is also keeping its options open. It is using LoRaWAN in smart city deployments in London and Milton Keynes, and in mid 2017 said it would deploy NB-IoT in the "coming months", being equally vague about possible locations. It also said it was exploring LTE-M. Again, there's been no further information forthcoming from EE about any trials or possible commercial launch of NB-IoT.
In contrast, Vodafone has made a big bet on NB-IoT, with nine commercial networks live by September 2018 and trials likely underway elsewhere, although nothing has yet been confirmed for the UK. In April 2016, Huawei and Vodafone opened their first Narrowband-IoT Open IoT Lab for the development of products and applications relating to NB-IoT technology, in Newbury.
It's clear that NB-IoT deployments are ramping globally, helped in part by the GSMA's commitment to ensure interoperability and roaming. But, as with other LPWAN technologies, the UK is clearly lagging other European countries and there are still no firm commitments from any of the operators to deploy NB-IoT on a commercial basis.