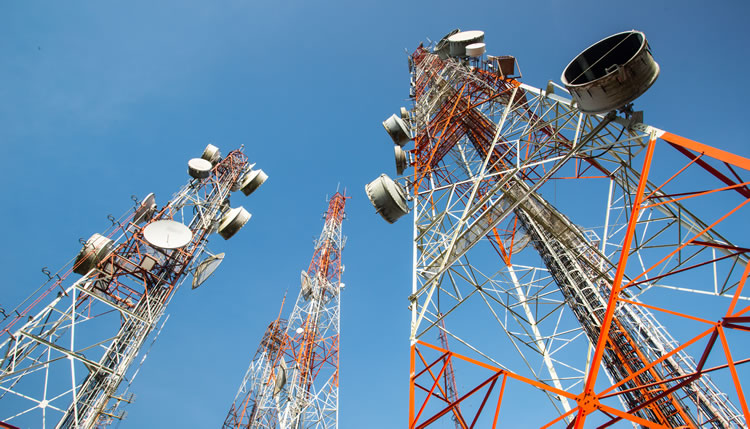 Updated 10th October 2018
Lycamobile probably isn't a company you particularly equate with 5G, but that doesn't mean it won't offer it.
Running off O2's infrastructure, Lycamobile is already the 4G network of choice for those looking to make cheap international calls, and there's every chance it will be the same when 5G rolls around.
And to get an idea of how its 5G network is likely to look we simply have to look at what O2 is doing. Here then, is a brief overview of what to expect.
Network and launch plans
Network
As Lycamobile uses O2's infrastructure it has the same coverage, which right now means around 99% UK population coverage with 4G – a high figure and a good base to build 5G off of.
Improvements to the network are being made all the time too, some in preparation for 5G, such as the roll out of small cells, which there are details of below.
As for Lycamobile itself, in an interview with Eurocomms, Allirajah Subaskaran, group founder and chairman of Lycamobile, has said that "5G will provide an opportunity to introduce faster, better services to customers", and that "Lycamobile's size and flexible approach positions us well to address these opportunities efficiently, at scale and at the lowest possible prices."
Spectrum holdings
Lycamobile uses O2's spectrum, which means it has a respectable amount to call upon overall. You can see a full overview of its spectrum in the chart below, but note that the figures there are higher now than they were not long ago, thanks to the first 5G spectrum auction.
At the auction, O2 won 40MHz of 3.4GHz spectrum as well as 40MHz of 2.3GHz spectrum. It paid £317,720,000 for the 3.4GHz spectrum, acquiring spectrum which covered the 3500MHz – 3540MHz part of the band. And it paid £205,896,000 for the 2.3GHz spectrum.
It's the 3.4GHz spectrum that's more ideally suited to 5G, and earmarked for such use, while the 2.3GHz spectrum is useable now.
Immediately useable spectrum

3.4GHz held
3.4GHz allocation
Total spectrum held

126MHz

40MHz
3500-3540Mhz
166MHz

Note: 'Immediately useable spectrum' refers to spectrum in various bands that can be used now for 4G, 3G and 2G. O2 holds spectrum in the 800MHz, 900MHz, 1.8GHz, 2.1GHz and 2.3GHz bands.
Note also that O2 will quite possibly acquire yet more spectrum in future, as additional auctions are planned.
Launch plans
As long as Lycamobile keeps using O2's infrastructure it will also be dependent on O2 for any 5G launch, which is to say that Lycamobile won't be able to launch a 5G service until O2 does. O2 for its part has said it won't launch one before 2020, and has argued that any 5G service that a network offers before then will be '5G lite'.
The other issue is that any 5G roll out will be gradual – so whenever O2 does launch a 5G service its availability will probably initially be very limited, and any 5G service offered by Lycamobile will be just as limited.
We'd expect it will mostly be major cities that get 5G first, such as London, Manchester and Birmingham.
Current trial and development activities
5G trials
Lycamobile isn't carrying out any 5G trials of its own, but O2 is carrying out some, most notably in the O2 Arena, where it's gradually expanding a 5G testbed.
The testbed – which should cover the whole arena by the end of 2020 – is available for both the public and businesses to use, with O2 having invited every FTSE 100 company in the UK to use it for 5G trials.
Additionally, O2 is running a Li-Fi trial, with Li-Fi being something of a companion technology to 5G.
Other development activities
O2 has already built a network of 1,400 small cells around Greater London and is working on installing more. These will initially be used with O2's current 4G network but should also be a major boon to its eventual 5G one, as they'll improve signal inside and out and should help speed up O2's 5G deployment.
O2 is also testing out self-driving cars as part of a wider push in the Internet of Things – technology which is set to vastly improve with the launch of 5G.
And O2 is seemingly connecting its data centres with 1,100 miles of dark fibre, which could also help its 5G ambitions.
Plus, O2 has carried out a study, finding that 5G will "directly contribute an additional £7 billion a year to the UK economy just six years from rollout" and with money like that on the table O2 is sure to want to get its 5G network up and running as fast as possible.