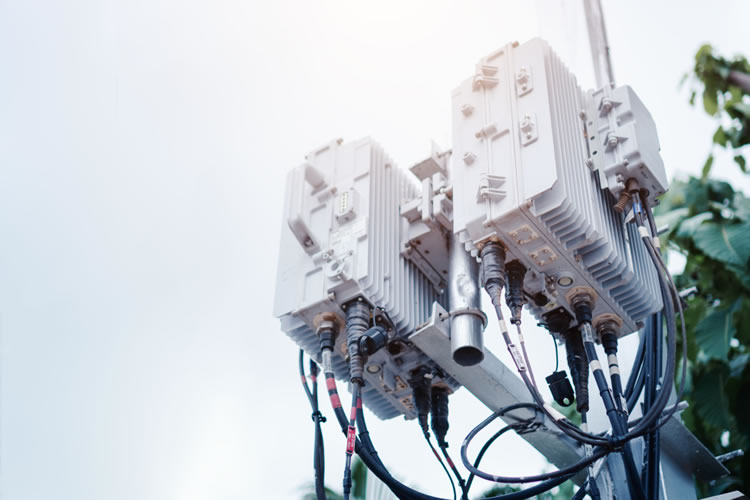 At NAB 2019 in Las Vegas, leading information and communications technology manufacturer Rohde & Schwarz is set to demonstrate its own end-to-end 5G Broadcast solution.
The future of broadcast media is expected to involve beaming TV content to smart devices over a super-fast 5G network. Rohde & Schwarz's 5G Broadcast will use a high-power high-tower (HPHT) network topology as an overlay for mobile networks, making mobile network broadcast transmissions much more efficient than before.
Using this HPHT concept will enable high quality HD broadcasts and live content (such as major sporting events) with minimal latency. The company also boasts of a cell radius of more than 60km for each transmission area, so coverage won't be an issue even in remote rural areas.
Related: Everything you need to know about 5G TV
Another intriguing use case for 5G Broadcast will be with the Internet of Things (IoT). Rohde & Schwarz claims that it will enable companies to distribute identical content to a massive number of devices simultaneously. Over the air firmware upgrades and group messaging would potentially be much more efficient using this method.
Governments could also use 5G Broadcast for sending out real-time emergency notifications to citizens. It would also be the ideal host for the automated cars of tomorrow, ensuring that software and traffic updates are pushed out at scale in a timely fashion - not to mention the obvious implications for in-car entertainment.
Rohde & Schwarz has been conducting large-scale 5G TV broadcast field trials near Munich, with support from Kathrein, Telefónica Germany and Bayerischer Rundfunk as part of the wider 5G TODAY Bavarian research project.
The company will have 5G Brodcast experts speaking at the Broadcast Engineering and Information Technology (BEIT) conference on the morning of April 9, 2019.