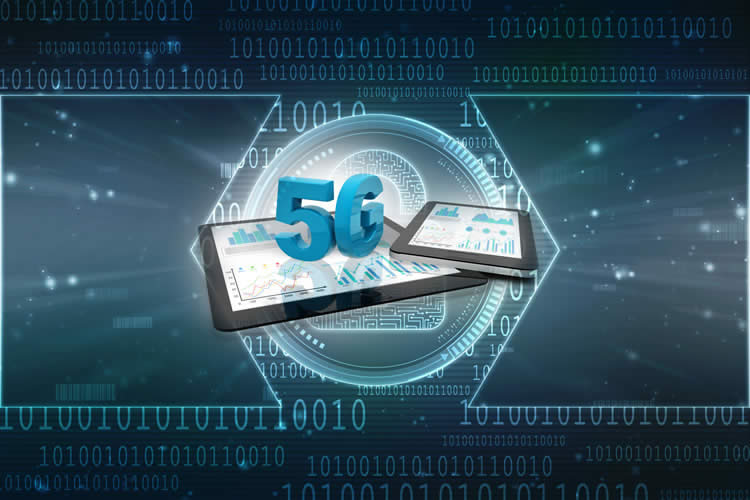 The current global TV and video market served by cable, satellite, IPTV and terrestrial broadcast service providers is worth an estimated $500 billion. However, a recent report suggests that 5G network technology could significantly eat into that established market. Here's how.
What is 5G TV?
5G TV references the forthcoming ability to watch standard TV broadcasts over a 5G mobile network connection rather than fixed broadband, cable, or satellite.
A recent Strategy Analytics report claims that such 5G-delivered TV broadcasts could eat into established solutions and reshape the TV landscape.
Why is 5G well suited to TV broadcasts
Recent tests have suggested that 5G will be able to support 1Gbps data throughput rates. Such raw speed, in conjunction with other networking enhancements and technologies, would provide the ideal environment for TV broadcasts.
In addition to performance, 5G brings the obvious benefit of mobility. TV content will be able to beam readily to mobile devices without the need for a fixed internet connection.
This will also be useful with the imminent increase in more immersive Virtual Reality (VR) or 360 video content, which will require 5G's combination of speed, low latency, and mobility.
Are there any potential issues?
Sue Rudd, Director, Service Provider Analysis for Strategy Analytics sounds a note of caution with regard to 5G TV's potential adoption. "Data rates get the headlines, but other network technologies will also make or break the business case for 5G TV services," she says. "The efficiency of the end-to-end network will determine whether 5G TV is possible."
Ultimately, any future 5G network will need to be stable, robust and consistent if it's to support mainstream TV broadcast services in this way. Speed is only part of the issue.
In particular, 5G will need to be able to support a high density of users within any individual 'cell' if it's to prove suitable for the task.
Is the technology there for 5G TV?
Various technological standards across various industries seem to be aligning to pave the way for 5G TV.
Mobile network operators such as Verizon, Deutsche Telekom, SK Telecom, AT&T and BT have all demonstrated technology that suggests 5G TV services are both feasible and likely.
For example, last June Ericsson and US operator Sprint demonstrated the ability to live-stream a 4K UHD video feed over a live 5G wireless signal using 400 MHz of spectrum.
Other companies have shown how 5G networks might be able to handle the density issue mentioned in the previous point. At this year's Mobile World Congress in Barcelona, Deutsche Telekom teamed up with Huawei to demonstrate all cloud based 5G E2E network slicing. This technology enables the provision of multiple industry services over one physical network.
More broadly speaking, MIMO and beamforming technology will optimise the new, broader 5G spectrum and enable multiple users within a confined area to stream high quality TV signals simultaneously.
Meanwhile, the likes of Samsung are working on 5G Fixed Wireless Access (FWA) solutions, which will utilise next-generation network technology to provide faster-than-fibre broadband services to the home. Last year, meanwhile, Huawei revealed its WTTx 2.0 wireless broadband solution, which similarly provides a home broadband service using mobile network technology.
In America, Verizon's Fios unit has been testing a TV service that utilises wireless technology rather than requiring the laying of fiber optic lines to customers' homes. It predicts that 5G's use of numerous microcells could lead to a wider rollout of this approach in future.
Back in December, Telefonica conducted a lab trial of Nokia's XGS-PON (Passive Optical Network) technology, which delivers 10 Gbps symmetrical broadband speeds to the home over a 5G network.
On the TV content provider side, just a couple of months ago Sky announced that it would be offering an OTT (over the air) version of its next generation Sky Q box in 2018. Starting in the UK, Germany and Italy, this will mean that Sky subscribers will no longer require a satellite dish, but can instead have their TV service broadcast directly over the internet.
What the experts say
Michael Goodman, Director, TV and Media Strategies for Strategy Analytics said: "Television is already being transformed by new digital services like Netflix and Amazon. The arrival of 5G TV wireless services could herald another wave of TV disruption through the 2020s and beyond."
David Mercer, VP and Principal Analyst for Strategy Analytics said: "The emergence of 5G TV would represent a further stage in the convergence of media and communications, and wireless and fixed services. It would also raise important questions relating to the roles of different ecosystem players and the future structure of the media value chain."
When will we see 5G TV?
5G networks are set to roll out commercially around the globe from 2020, and analysts predict that 5G TV will be a key component, or a 'core capability' of the service from an early stage.
It's quite possible that 5G TV will start taking on established TV mediums within a decade.
Back