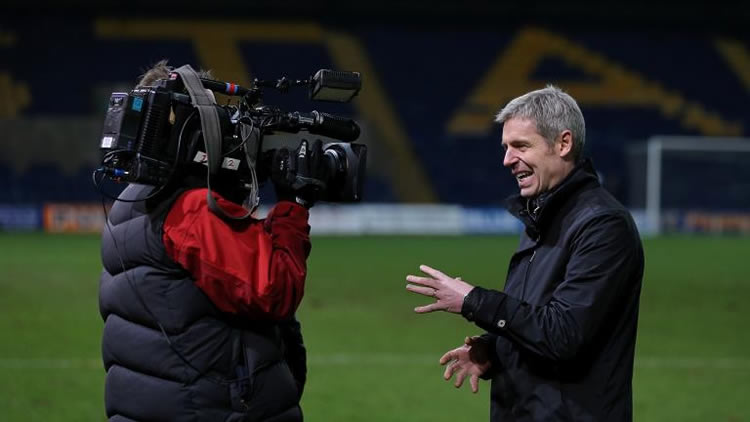 One of the most exciting early uses for 5G could be in broadcasting, and a prime example of that is football, which thanks to BT Sport and 5G technology could see many more matches appear live on TV screens.
5G-enabled remote production will allow football matches to be televised without having to bring in broadcast trucks. The equipment also requires far fewer people to work it, as the 5G router can fit in a backpack. So in other words it's cheaper and more mobile. As a result, BT Sport expects to start broadcasting National League, women's football and FA Cup games over 5G as early as next season.
But this move to 5G technology also means that more games can be broadcast live, since there's less cost involved in doing that. It will also for example allow Match of the Day and other highlights programmes to be broadcast earlier in the evening.
Eventually 5G production could become the norm for sporting events, with BT Sport saying that it might even be used for Premier League matches eventually. And it's no wonder, as this doesn't just save on costs, infrastructure and man-power, but can also allow for more varied footage.
Chief engineer at BT Sport Andy Beale explained:
"The cameras will no longer be limited by cables, or tethered, so they can move around anywhere. So you could start the show in the dressing room, then move straight out to watch the teams warming up. Suddenly it unlocks a lot more interesting options that you couldn't have had previously."
Football is just the start
But while BT Sport is only talking about football right now, the same benefits apply to other sporting events, as well as to live music and anything else that requires live, on-location filming. It could mean many smaller events that weren't previously televised soon will be.
BT isn't the only company looking at this potential either. Red Bee Media has previously said that 5G could be a game-changer for linear TV channels, and we're hearing about some of the hardware that might enable 5G broadcasts, such as the 5GXLink.
Of course, that's just one part of the equation. The speed of 5G will also likely lead to many more people tuning in on mobile devices. Indeed, operators have already said that they expect 5G usage to be heavily weighted towards streaming video.
And if you're worried all that 5G use could make it unreliable to use for broadcasting, there's no need, because, as BT explains, a section of bandwidth will be ring-fenced specifically for media and entertainment use.