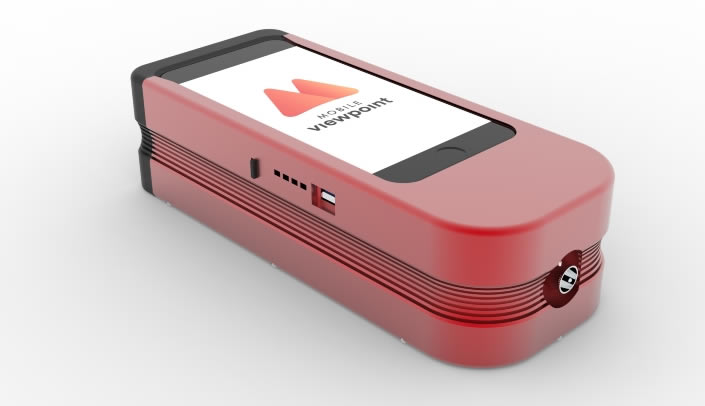 Mobile Viewpoint has just announced the 5GXLink, which it claims is the first 5G-ready bonding device that's able to carry out fast transmission of live content from the iPhone X and iPhone 8, among other Apple and Android devices.
What that means is that camera crews in the field will be able to use this to transfer footage shot on an SDI camera through an iPhone, essentially instantaneously, making it useable during live reports.
That's a big deal, as right now broadcasters typically need expensive and hefty equipment to report live, so this reduces the cost, meaning it will be more viable to report live from more places.
Mobile Viewpoint CEO Michel Bais notes that: "Broadcasters want to deliver breaking news and report on live events as they happen."

"Which means more and more camera crews and journalists are using smartphones to capture live content in the field. But this does not meet the quality of a professional SDI camera and files cannot be transmitted live either. We've designed 5GXLink to solve this problem, enabling camera crews and journalists to share high-quality content live from wherever they may be."
From Link to XLink
The 5GXLink follows the 5GLink which was announced earlier in 2018 and does a similar job but is designed just for the iPhone 6 and iPhone 7, so this new model is more versatile.
In both cases their full potential won't be reached until the launch of 5G, but they're an early example of the big changes we might see in conventional TV broadcasting. Red Bee Media has already explained how the speed of 5G will allow broadcasters to cover a greater number of live events, including more niche ones, and tech like the 5GXLink will help enable this.
Of course, that's just one way broadcasting could change. We're also expecting to see the likes of more virtual reality and 360-degree content through 5G TV, and ultimately even holograms.
Source: RapidTVNews
Useful read: What is 5G?