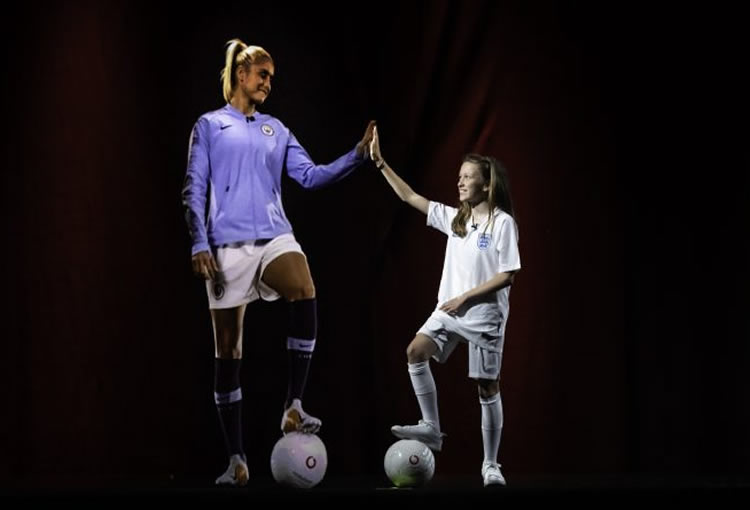 Vodafone has just completed the UK's first live holographic call over 5G, with England and Manchester City Women's Football Captain, Steph Houghton MBE being projected as a hologram from Manchester to Newbury.
During the call she gave footballing tips to 11-year-old Manchester City and Lionesses fan, Iris, emphasising in the process the potential for holographic calls to be used for remote coaching and training, as unlike just a phone call or even a video call, it's almost like the person is actually there.
There are all sorts of useful things this technology could be used for, such as essentially placing all participants of a conference call in the same room, letting fans get closer to their idols – whether sports stars, musicians, actors or anything else, or just making calls a lot more personal and more like a face to face conversation. It's one of many new technologies that the high speed and low latency of 5G could power.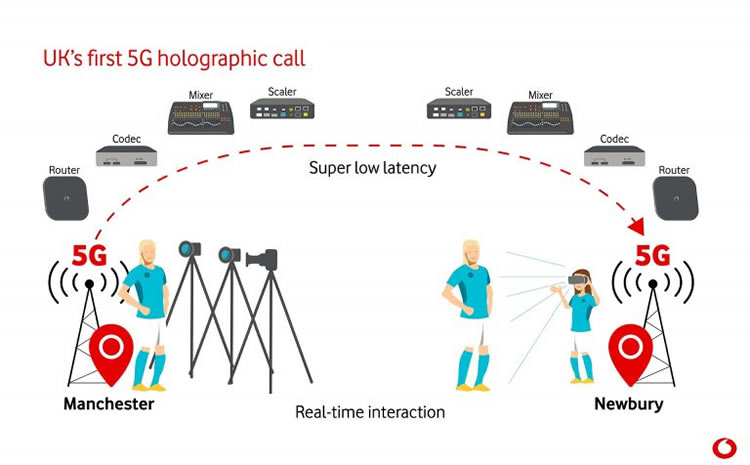 Of course, there's other tech involved in holograms than just 5G, and as Richard Foggie of the Knowledge Transfer Network explained to the BBC, headgear or an enclosed 'cave' is required to view holograms currently, limiting their viability, but he predicts that five years from now that hurdle will have been overcome. By which point 5G should be widely available.
Coming sooner than you might think
In fact, you shouldn't have to wait long at all to start getting 5G from Vodafone, as the network has also announced that it will bring 5G to Cornwall and the Lake District during 2019, with 1,000 5G sites set to be active by 2020.
That's notable for two reasons. Firstly, Vodafone had previously said not to expect 5G from the network before 2020, so it seems as though it has accelerated its launch, putting it more in line with EE and BT.
Secondly, it sounds like the network will be putting a lot of focus on rural areas in the early days, which is surprising, but potentially a good thing, as there has been concern that rural places could initially get left behind, leaving a greater digital divide between them and cities than there is now. It seems Vodafone doesn't want to let that happen.
Useful read: How fast is 5G?