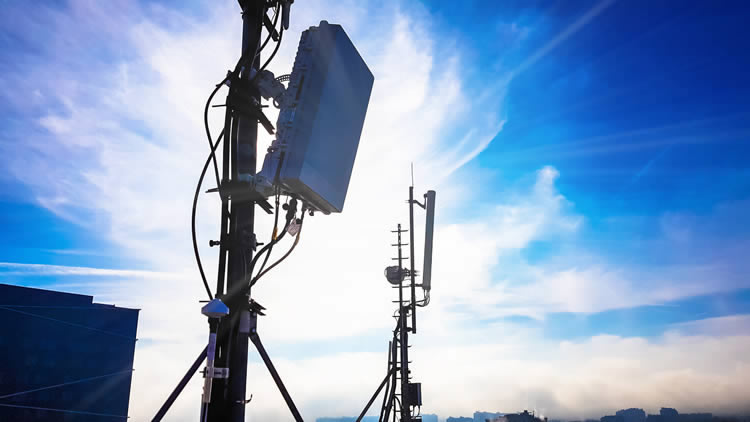 Vodafone is well on the way to preparing for a 5G launch, but while EE might roll out a 5G service in 2019, Vodafone has revealed that it plans to offer full commercial 5G services from early 2020.
However, that slightly longer wait may be no bad thing, since O2 has claimed that any 5G roll out before 2020 will be '5G lite' as it will be using a mix of 5G and 4G architecture. It's a claim EE's understandably unhappy about, but one Vodafone seemingly won't have to worry about.
Vodafone has added that it sees its 5G roll out as following a similar timeline to 4G, meaning that 50% of UK devices might not be on 5G until the mid-2020s.
Getting ready for the roll out
So what's Vodafone doing between now and 2020? Plenty. The company has plans for its 5G network to power a 'Gigabit UK', with ultra-fast speeds of 1Gbps, low latency and the most reliable network performance you'll ever have come across.
And Vodafone is working hard to make that a reality, as you can see in part from its purchase of 50MHz of spectrum in the 3.4GHz band at Ofcom's recent spectrum auction – that band is ideal for 5G, and Vodafone acquired more of it at the auction than any other network, though notably Three has more 5G-ready spectrum overall.
Vodafone also completed the first test of new 5G spectrum, so it's well on the way to having the capabilities to launch a 5G network – something which it sees powering truly smart homes, connected and self-driving cars, and improving vital services such as medical care, for example by providing connected ambulances.
Overcoming challenges
There are still lots of challenges though. For one thing Vodafone notes that it needs unrestricted access to dark fibre, allowing it to use optical fibre that's already in the ground but not currently in use. This would help provide the bandwidth and low latency necessary for real-time 5G services.
Vodafone is also calling for the removal of regulatory barriers that slow its roll out, and changes to property law to make it easier to access public land. And of course it's planning to carry out field trials this year and next, while continuing to work on its 4G network.
So it's a busy time for Vodafone – and every other network, but the end goal of 5G is seemingly now clearly in sight. The above details have been extracted from an article written by By Scott Petty, Chief Technology Officer, Vodafone UK.
Useful read: How fast is 5G?
Image:Shutterstock