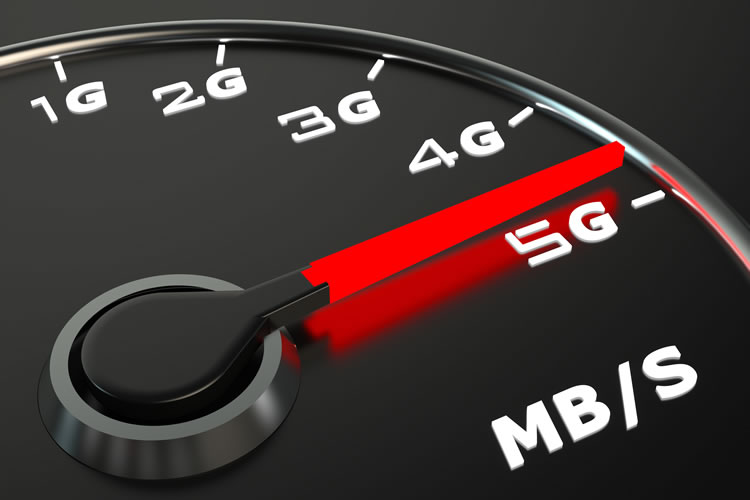 O2's assertion made to 5G.co.uk that, "Any UK operator launching '5G' before 2020 would be using a 'lite version'" of the technology has been strongly refuted by a spokesperson for EE.
O2, part of the Telefónica group, said it will not launch a 5G network before 2020. Two weeks ago, BT, which owns UK mobile network operator EE, announced it will launch a 5G network next year ahead of most other major European operators, so it's unsurprisingly unhappy that O2 is playing down the network's capabilities.
Starting block counter-claims
The race to be first looks to have sparked the counter-claims, combined with the unnecessarily difficult language used to describe the progress of 5G standards. O2's point is that the whole network, from end-to-end, won't be 5G in 2019 because the necessary standards won't have been published. EE's reply is rather along the lines that nobody claimed it would be and the spokesperson acknowledges, "5G will evolve massively after its launch, which we're targeting for 2019 – and which will be real 5G with 5G devices".
As they go on to say, "4G also evolved from launch to where we are now – we launched with 10MHz of spectrum, and now many of our sites have 65MHz live, so streaming and downloading is a totally different experience today – from a maximum of 50Mbps, to speeds in excess of 400Mbps. And we introduced 4G Calling to the UK in 2016 – before that, voice calls were carried on 2G and 3G. All generations of mobile technology evolve from launch – there's nothing different about 5G in that respect, and there's no need for confusing terms like 5G Lite."
Given the massive disappointments consumers have suffered previously when network operators have hyped new network technologies and services – 3G and WAP spring to mind – the wisdom of pushing immature offerings seems doubtful.
The EE spokesperson continues, "We've always been clear to our technical audience that we're launching with non-standalone 5G, based on 3GPP Release 15 Option 3. And we'll be very clear with customers about the capabilities of our 5G at launch, and as we introduce new features that enable new experiences."
Better mobile broadband first
And therein lies the rub. 5G has been promoted by some to the public as being about enabling connected and autonomous cars, and all sorts of other new, whizz-bang stuff. The route BT will take initially will be to improve mobile broadband, as underlined in a technical briefing with Professor Andy Sutton, Principal Network Architect, BT on 16 May. While this will be appreciated by consumers whose chief beef with mobile is slow or poor coverage, it's not new. Rather many consumers expect and demand constant improvement.
What's more, better mobile broadband will be the first application of 5G for just about every operator, with the only known notable exception being AT&T which is using it to improve fixed broadband.
Indeed, as the EE spokesperson states, "5G, at launch, will be another significant step forward in the way consumers experience mobile broadband – lower latency [delay] than 4G and more capacity for users to share. And it will evolve over time to see more capacity, even lower latency, the ability to connect billions of devices, and the network slicing capability that opens up vertical markets and new applications."
Non-standalone combo
It is fair to say that all 5G deployments, whether in 2019 or 2020 or indeed most likely for the foreseeable future, will be a combination of 5G, 4G, various versions of Wi-Fi and new radio technologies like Wi-Gig that run on unlicensed spectrum. Or in the standards' jargon – non-standalone which just means there will be more than one kind of radio access technology present.
Certainly it will be a long time before, if ever, 5G is ubiquitous, due to the density of antennas that are required to provide reliable coverage. Pure or standalone 5G will likely be restricted to specific places where massive capacity is needed for particular applications such as everyone in a football stadium replaying a goal at the same time and from every conceivable angle.
Useful read: How fast is 5G?