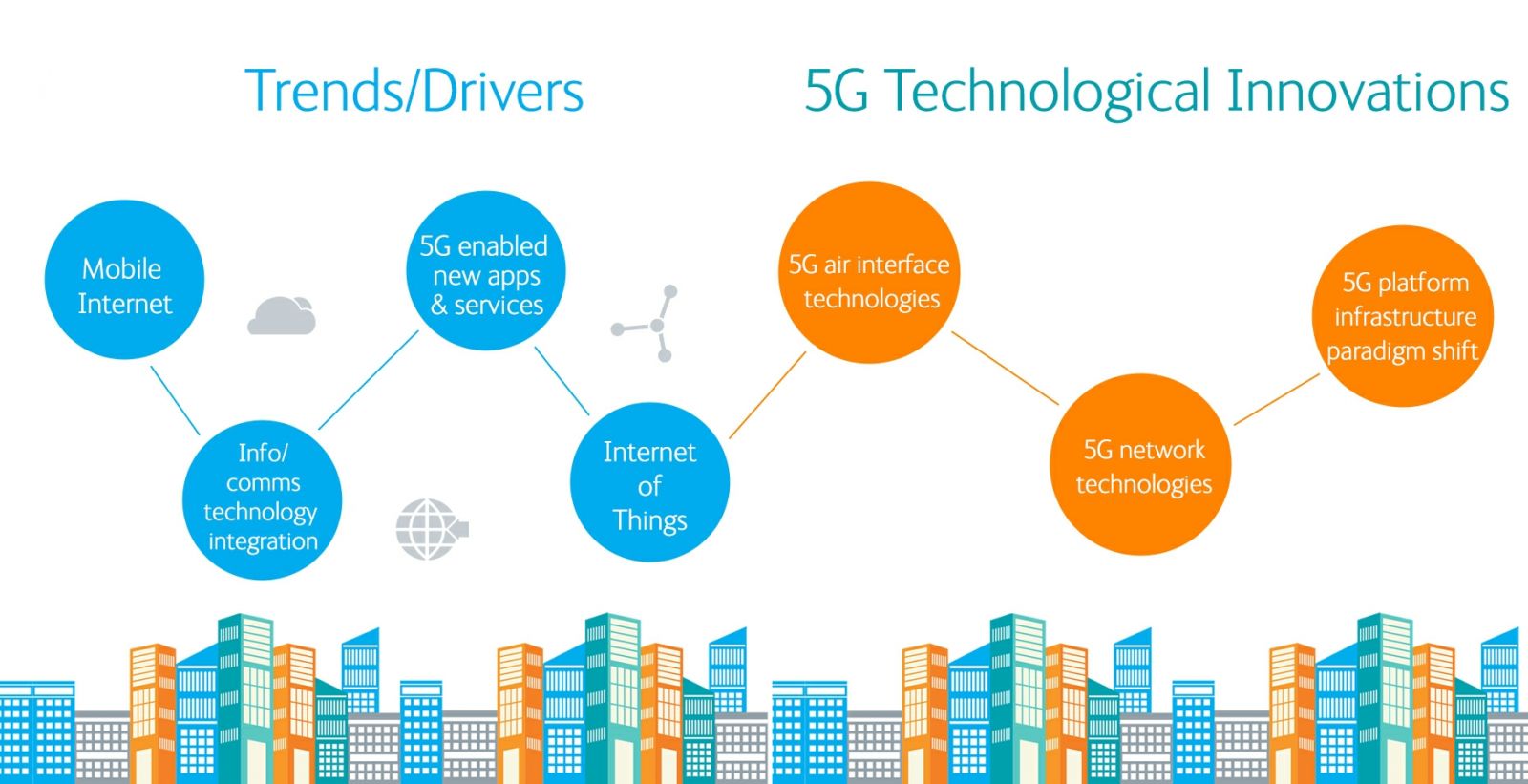 As part of the rapid progress being made to define technology and accelerate the launch of 5G, Cobham Wireless has been working with a range of industry groups to provide the validation of: protocols, the air interface and associated devices to ensure successful development of the technology and the wide range of use cases it is likely to support.
The unique properties of 5G pose a completely different challenge to those that went before. 3G and 4G were designed as a single wireless technology used primarily to supply mobile data services, whereas 5G will likely comprise a number of different services delivered to the end user across multiple access technologies and multi-layer networks.
It is a common industry objective to achieve a single global 5G technological framework that is forward compatible and unifies various wireless technologies to ensure the success of the IoT and other intended use cases.
To meet these objectives Cobham Wireless has created a platform to generate air interface waveforms and evaluate performance against the key design parameters for 5G. This software-defined design principle will allow fundamental air interface parameters – or even the air interface architecture – to be dynamically changed according to the service scenarios.
There are important considerations to be made for the architecture and the different frequency bands that will be integrated into the broader 5G technology framework, but significant emphasis should also be placed on validating the user experience for the new applications.
The diverse nature of the applications being developed means 5G will need to cover a much wider range of usage profiles than traditional cellular technologies. These range from high-capacity, occasional usage to others that require small amounts of bandwidth, but with a large number of regular transmissions – placing very different, but equally challenging demands on network infrastructure.
Consulting with many of the largest companies in the industry, Cobham Wireless is working to create high volume, high density and high complexity 5G and IoT test scenarios.
Changing nature of devices
Traditional device and chipset testing used signalling mode, but when the market exploded Cobham Wireless were one of the pioneers in non-signalling test that enabled manufacturers to reduce test time by several orders of magnitude, and as a result to massively increase throughput. This helped to enable a huge reduction in manufacturing cost.
Cobham Wireless pioneered multi-device testing of mobile devices and small cells which again helped to speed up test and reduce costs.
Devices utilising the 5G network are likely to need a similar step-change. Just as the move from signalling to non-signalling helped manufacturers drive the factory price of feature phones from $100-200 per device to $20-30, another evolution will be needed as we move to mass production of devices for the IoT which might cost less than $1.
Non-signalling test and multi-device test will continue to be part of the solution, but manufacturers will also need to look at other ways to reduce test time, for example special modes designed to optimise testing, minimising mechanical handling, off-air testing in shielded chambers, and minimising the number of test parameters.
5G offers a bright future for mainstream cellular and IoT technologies, but in order to ensure the successful launch the industry demands thorough performance testing prior to launch is critical. In order to ensure this interoperability, Cobham Wireless, its industry partners and international education facilities, are undertaking further research and standardisation testing to meet the more demanding requirements for the next generation of devices and protocols.
Find out more about Cobham Wireless here.