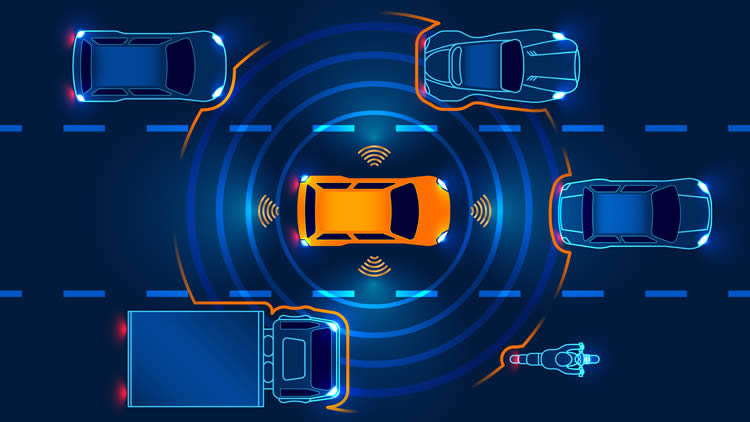 Autonomous vehicles (AVs) open a new market for communications service providers (CSPs) and their 5G networks, according to Gartner – but only if they act fast to make it happen.
A new briefing from the analyst house notes that with 5G set to be up to 10 times more efficient than today's 4G networks, CSPs can generate new revenue through forging partnerships and deals with autonomous vehicle manufacturers.
Telcos can add value in driver safety, data processing and management, and infotainment, Gartner says.
Gartner estimates that by 2025, AVs will be generating up to 1 terabyte of data to the cloud every month, from systems and sensors. Even today's most advanced connected cars are only generating around 30 gigabytes over the same time period.
Manufacturers will require end-to-end solutions for data connectivity, storage and analytics.
Safety
Safety is the most critical issue with self-driving cars. Although experts suggest that autonomous vehicles will dramatically cut the number of traffic deaths and injuries, recent accidents involving AVs have hit the headlines.
If autonomous vehicles fail to navigate conditions they can hand over to a human, but this isn't always possible. One proposed solution is to allow them to hand over to a human driver who controls the car remotely. This is being tested in the US in cars and Sweden in autonomous trucks and buses, for example.
Gartner notes that such a system would require low-latency, reliable 5G networks.
Act now
To ensure they can capitalise on the potential offered by 5G and AVs, telcos must act now, Gartner warns.
Jonathan Davenport, senior research analyst at Gartner, commented: "To seize the opportunity, CSPs need to make sure 5G is included in the design of future vehicles, in the fields of safety and connectivity, where the biggest chances lie."

He added: In addition to offering solutions, CSPs have to build support for their 5G technologies and establish them as the de facto communication standard."
This means they need to collaborate with standards bodies and governments, he noted.
AVs in the UK
Recent analysis from Juniper research suggests that there will be over 50 million autonomous vehicles on the roads by 2026. While America, Singapore and Japan are expected to be the biggest adopters, they are closely followed by the UK.
Useful read: How fast is 5G?
Image: Shutterstock