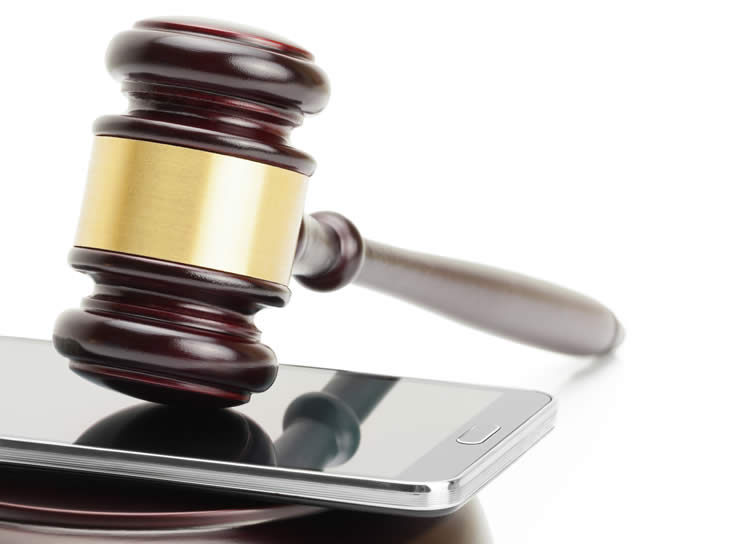 With legal challenges out of the way and bidders announced we've been waiting for the day when Ofcom's 5G spectrum auction would properly begin and that day has now arrived.
But what exactly is involved in the auction? Ofcom has handily answered that, revealing all the steps and a rough time frame.
Auction process
First, there's the 'principal stage', which will take place over a number of rounds. Round one sees the spectrum all made available at a reserve price of £10 million for each 'lot' of 2.3GHz spectrum (with four 10MHz lots in total) and £1 million for each lot of 3.4GHz spectrum (with thirty 5MHz lots in total).
Bidders then bid for how many lots in each band they want at that price, and if the demand is equal to or greater than the available spectrum a second round of bidding begins at a higher price. This continues until there are no new bids in a round. The graphic below shows this process in action.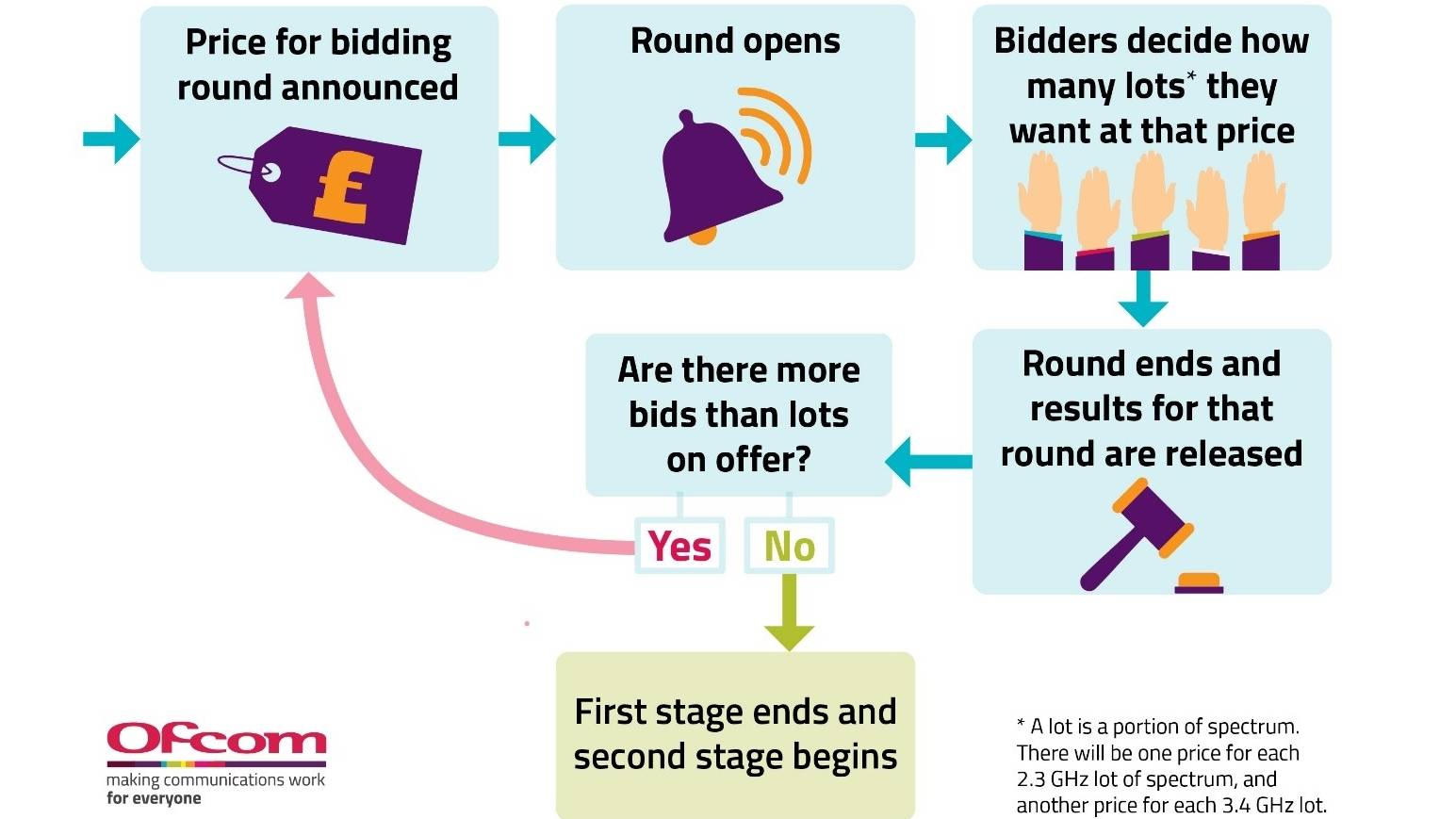 Winning bidders pay the price of their last bid and at this point the 'assignment stage' begins. This only lasts one round and allows winning bidders to now bid on where the airwaves they've won are located within the spectrum. Bidders in this stage pay the price set by the highest losing bidder – a process which Ofcom notes is similar to how eBay's auctions work.
Reaching a result
How long this whole process will take depends on how many rounds the principal stage has to go through, which in turn depends on how much demand there is for the spectrum.
Ofcom claims it could take "some weeks", but the public can stay in the loop, as at the end of each day during the principal stage Ofcom will publish the prices for lots in the last round of the day, and a measure of the demand for spectrum in each band.
Based on how the 4G auction panned out, 5G.co.uk had previously predicted that winners might be known by late April, and Ofcom's guide to the auction certainly suggests that could still be the case.
As for what the results will look like, that's anyone's guess for now, but with major restrictions placed on EE's ability to bid, we could see that network (which currently has far more spectrum than any UK rival) take a back seat.
Of course, even once the auction is over it will be a while before the spectrum is put into use, especially the 3.4GHz spectrum, as that's not even supported by current devices, but it could start to boost mobile networks in the next year or so, and the 2.3GHz spectrum could theoretically be used any time.