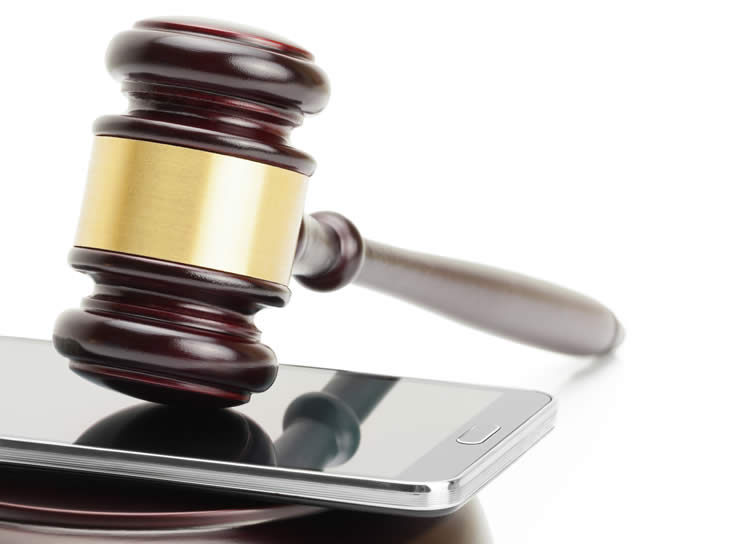 Ofcom was meant to be auctioning off spectrum – some of which would be used for 5G – last year, and while legal action from EE and Three delayed it, Ofcom is now pressing on with its plans and the whole process could be done by the summer.
When asked when Ofcom would be announcing the winning bids, Ofcom spokesperson Joe Smithies told 5G.co.uk that "if the Court was to rule in our favour we would move as fast as possible to release the spectrum in the weeks following."
That's not very specific, but the court in question is the Court of Appeals, which Three has sought permission to appeal with, an appeal which will be heard on the 13th and 14th of February 2018.
This comes following litigation brought by Three and EE/BT, both of which disagreed with the terms of the auction, but the High Court dismissed both claims in December and now only Three is seeking an appeal.
Ofcom plans to auction both immediately useable spectrum in the 2.3GHz band and spectrum for use with 5G in the 3.4GHz band. But Three wants Ofcom to prevent EE from bidding on the 3.4GHz spectrum, as it already has so much more spectrum than Three or any other network. Check out our 5G UK auction guide for full details on the auction and the legal action that held it up.
Moving ahead
The plan now laid out by Ofcom is as follows:
January 24th: Publish auction regulations
January 31st: Regulations come into effect
January 31st: Publish guidance for potential bidders on how to take part
February 7th (approx): Date when applications are received
February 8th (approx): Commence steps to decide whether to qualify applicants to participate in the auction
February 14th onwards: Formally qualify bidders and proceed with auction
So in other words, Ofcom plans to publish the auction regulations on January 24th, with them coming into force on January 31st. On that day it will also publish guidance for potential bidders on how to take part in the auction, and likely a week after that will begin accepting applications.
Immediately after applications are received, Ofcom plans to commence the steps necessary to decide whether to qualify applicants to participate in the auction. Then once the Court of Appeal's decision is announced the auction will likely get under way - assuming it rules in Ofcom's favour.
Forecasted completion
5G.co.uk forecast that the 5G auction process will be completed this summer and of course summer begins in June. This forecast is based on what we know from our past experience of the 3G and 4G Ofcom spectrum auctions.
Forecasted completion: Summer 2018 (assuming the ruling is in Ofcom's favour)
We know that the Court of Appeals can sometimes take around 4-6 weeks to come to a decision, but it's also possible that it will come to one immediately.
Then, the auction process itself could take a while, as - among other things - software needs to be sent to bidders and then Ofcom needs time to scrutise the applicants' submissions and bids, but even so, it sounds like Ofcom is pushing for a quick turnaround, so the wait for the 5G auction might almost be over!
Image credit:Shutterstock