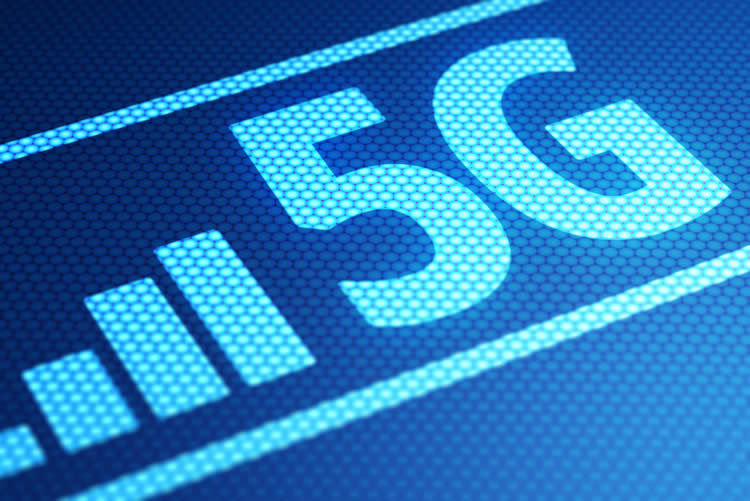 The launch of 5G in the UK moves a step closer with the UK Government awarding a contract of £25 million to a number of high tech organisations, with the aim of making the UK a world leader in 5G.
The six companies and organisations who successfully won contracts to trial and test 5G across a range of applications are:
Cisco Grant: £4.3m
West of England Combined Authority Grant: £5.0m
Worcestershire Local Enterprise Partnership Grant: £4.8m
Sensor City Grant: £3.5m
Airspan Communications Ltd Grant: £4.1m
Quickline Communications Grant: £2.1m
What's involved?
The primary work involves the installation of a fully functional 5G testbed at six locations for use by companies and organisations, and in some cases the public, to test and validate applications and hardware.
The companies and organisations were chosen by the Department for Digital, Culture, Media & Sport as part of its Digital Strategy. The work will cover :
Smart farming via the use of drones
Health care in the home via the Internet of Things (IOT)
Cyber security
Increasing manufacturing productivity
Enhanced visual experiences for tourists
Patient care and monitoring
Self-driving cars
Scope and location of projects
The winning bidders and their projects involve setting up testbeds across the UK in the following locations each with its own project brief as follows:
Cisco Grant Project: Orkney Islands
The project is named 5G Rural First and will be based mainly on the Orkney Islands and in rural Shropshire and Somerset. This project will look at smart farming, autonomous farm vehicles and remote veterinary inspections.
West of England Combined Authority Grant: Bristol and Bath
This project is named 5G Smart Tourism and will have attractions in Bath roman baths and Bristol's Millennium Square. The project will focus on delivering enhanced visual experiences for tourists via Augmented Reality (AR) and Virtual Reality (VR) technology.
Tim Bowles, West of England Mayor said "Imagine a virtual Roman soldier showing you around the Roman Baths, now imagine this moving 360 degrees on your mobile phone at a resolution you have never experienced before - that's what 5G technology can offer"
Worcestershire 5G Consortium: Malvern Hills Science Park
This project sees O2 and BT involved along with companies such as Huawei looking at ways to increase industrial productivity robotics, cyber security, big data analytics and Augmented Reality over 5G. This testbed will be located at Malvern Hills Science Park.
Sensor City Grant: Liverpool
This project is based at Liverpool and includes public sector health suppliers, the NHS, university researchers etc. The focus here will be in patient care and monitoring, loneliness in older adults and communication between hospitals and the community.
Airspan Communications Ltd Grant: Bedford
This project looks at the development and validation of connected and autonomous vehicles at the vehicle proving ground at Millbrook. The main focus for this project covers complicated cell-tower handoffs, and autonomous vehicles network bandwidth issues and how 5G connectivity solutions could be transferable to both road and rail transportation.
"We are delighted to have won the UK's 5G competition, as it further validates the 5G network solutions and associated toolsets that Airspan and its partners have created. 5G networks will be critical for the validation and operation of CAVs and the testbed will be both a showcase and blueprint for mass deployment of 5G along the UK's transport corridors" said Paul Senior, Chief Strategy Officer, Airspan Networks.
Project run by Quickline Communications Grant: Rural across 7 counties
This project is named the 5G Rural Integrated Testbed (5GRIT) and will be used to trial and test smart agriculture, 5G-ready AR apps for tourists and connecting poorly-served communities across the following counties: Cumbria, Northumberland, North Yorkshire, Lincolnshire, Inverness-shire, Perthshire and Monmouthshire.
Whether all this makes the UK a leader in 5G remains to be seen but involving all these organisations and companies, as well as the public, at this early stage is a great sign that the UK Government means business.
Useful read: What are 5G testbeds?
Image credit:Shutterstock